Did you connect your shop and have you selected the right carriers? Then it is time to start processing your orders. In this article, we will explain how you can optimize this process by using the correct settings!
Step 1. Edit your orders
Once your shop has been connected, your orders will be imported into your Sendcloud account automatically. The system retrieves new orders every 4 minutes. Check the Incoming orders tab in your panel, here you can edit your orders before you print the labels.
Unfold an order to see and change the order details. Think of changing the shipping method/carrier or adding the Sendcloud Insurance.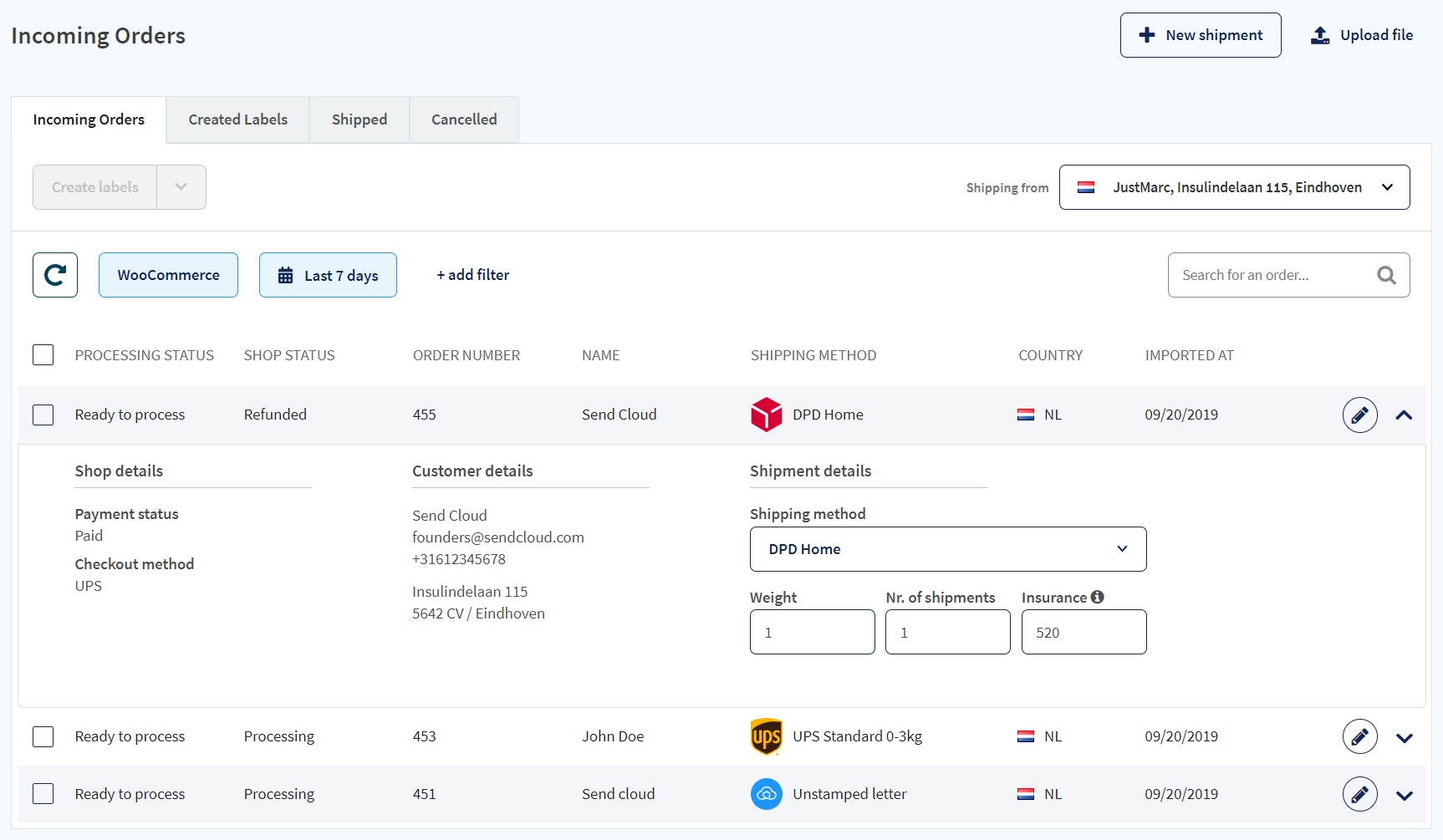 Step 2. Select the correct sender address
Make sure you have selected the correct sender address if you are using multiple shipping addresses and/or multiple integrations.
If you have set up multiple sender addresses, you can switch between these addresses at the top right of the panel.

Step 3. Print your labels
When your orders are processed from the Incoming orders tab, these orders will be listed in the Created labels overview. Here you simply select the shipping labels that you want to print and then click on the Print button.
Then all you need to do is to physically stick the labels on the box and transfer your shipment to the courier or hand your shipment in at the service point of the corresponding carrier.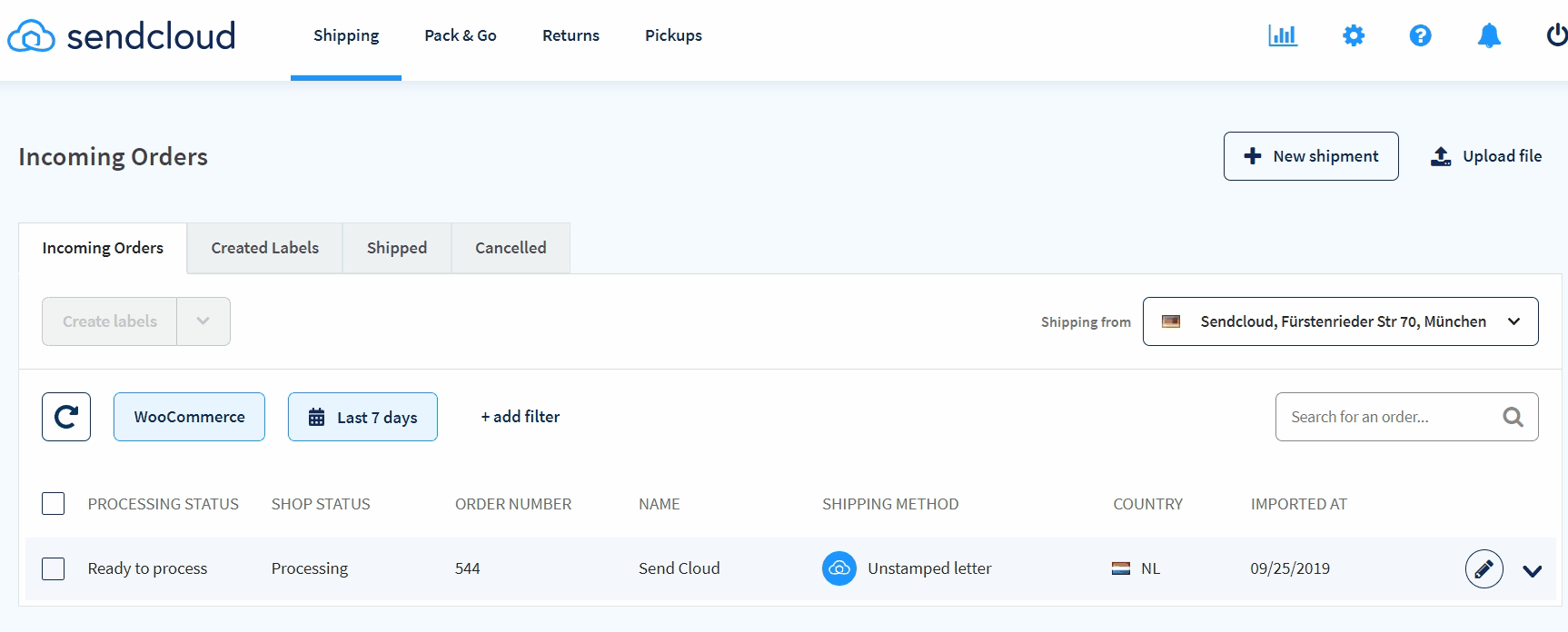 Step 4. Print Client
We made it our goal to make your shipping process as efficient as possible! Therefore, we made it possible for you to configure and save your printer settings, regardless of what type of printer you use (label printer or A4). You can print your labels in one click without opening them in a new window.
All you have to do is install our Sendcloud App and save your print settings. We explain how this works step by step in this article!