Purpose: Learn how to get support from Sendcloud when you have an issue or a question about your account, your shipments or your integration.
Opening hours:
Our support team is available Monday-Friday from 9:00-17:30 
GMT+1.

UK support is available from 8.30-17.00 GMT.
---
Multi-channel support
To help you have the best possible experience when using Sendcloud, we offer multi-channel support so you can get help with your question in the way that best suits your needs. You can either look for your answer in our publicly available resources or contact a Customer Support agent for more complex questions via chat, phone or our ticket system.
Apart from that, we have additional ressources like our status page, our API documentation and the Sencloud Academy.
---
Find your answer in our Help Center
Our Help Center is Sendcloud's public knowledge base, where you can find a library of detailed information, including, but not limited to, feature guides, troubleshooting articles, carrier shipping conditions and billing information. There are also many FAQ pages that will help you solve common issues.
How to look for information
Go to the Help Center homepage
Check our Quick answers section for a short answer to some of the most common questions
If you wish to read a more comprehensive article, click the section that best fits your question (E.g. For a question about Deutsche Post, you would click Carriers)
Select the relevant topic
Click the title of the most relevant article.
You can also use our search bar to search for keywords (E.g. If you have a question about Deutsche Post's shipping conditions, you can type Deutsche Poste conditions). You will have all the results that contain those words.
---
Contact us via chat
If you need a speedy answer or you have an urgent issue, you can chat with our support agents on chat during our opening hours. 
To open a chat, log into your Sendcloud panel and click the chat icon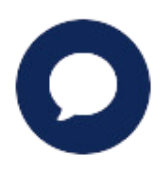 on the bottom-right corner of your panel.
Click to see examples of cases we can support you with on chat




Your Sendcloud account is blocked
You are setting up your account and you are stuck
Label creation issues (errors in the order)
Your integration is failing
Something is not working as it should in your Sendcloud panel (bug)
You want to change the delivery address of a shipment (whether it is possible or not will depend on the carrier)
You want to dispute a surcharge
You have scheduled a pickup and the driver has not shown up
Issues with your shipping rules
Printing issues (not hardware related)
Short questions regarding our features
---
Submit a ticket
You can also submit a ticket 24/7 from your Sendcloud panel if your issue is not urgent. It is also the most effective way to contact our support team when there is an issue with your shipments, as we need to forward the request to the carrier and we need very specific and detailed information.
There are two types of tickets: shipment tickets (related to your parcels) and support tickets (all the rest, e.g. platform, features, billing, suggestions). To learn how to open a ticket, read our articles How do I create a support ticket? or How do I start an investigation or file a claim for a parcel?
The more details you can provide in the ticket, the better, as that will allow us to have all the necessary information to handle your case and give you an answer faster.
Click to see examples of cases we can support you with through a ticket request




Your parcel is lost, damaged, marked as delivered but not received or delayed

You have an issue when trying to add your own carrier contract.

Complex but not urgent inquiries
Suggestions and feedback
---
Give us a call
Note: Phone support is only available from the Growth subscription. If you are a Free or Lite user, you can contact us via chat or submit a ticket.

If you require assistance and prefer to speak to one of our support agents over the phone. We offer phone support during our opening hours.
To find our phone number*, open your Sendcloud platform and go to the Support menu.
*Italian Growth and Premium users can request a call back from our support team by clicking on the Support menu > + New ticket > Choose a category > Request a phone call. Select the type of support request and click Send.
Click to see examples of cases we can support you with on the phone




Same contact reasons than on chat. You need urgent or fast support and you prefer to explain your issue on the phone rather than typing it
---
Known outages
Unfortunately, as a software platform, we might occasionally experience outages. Sometimes, our partners, like the carriers that we work with, experience outages themselves and this affects Sendcloud.
To follow reported incidents in real time, check our Status page and subscribe to receive updates. We will use this page to communicate when an issue is resolved.
---
Developers documentation
If you want to connect your online store with Sendcloud using our APIs, you can find our comprehensive developers documentation online. You will also find the API Changelog here.
Read our developers documentation.
---
Sendcloud Academy
The Sendcloud Academy is a library of more than 20 on-demand video tutorials that will help you to become a Sendcloud expert. Our shipping experts will guide you step by step to help you to get started, enable your carriers, set up your account and your brand, personalize your tracking notifications and configure your return portal, among others. 
Check the Sendcloud Academy.