Purpose: learn how to connect your JTL-shop webshop with your Sendcloud account in these easy steps.
---
Step 1: Install the Sendcloud application
1. Go to the JTL Store marketplace.
2. Search for "Sendcloud" in the search functionality.
3. Select the app and click Connect to Sendcloud.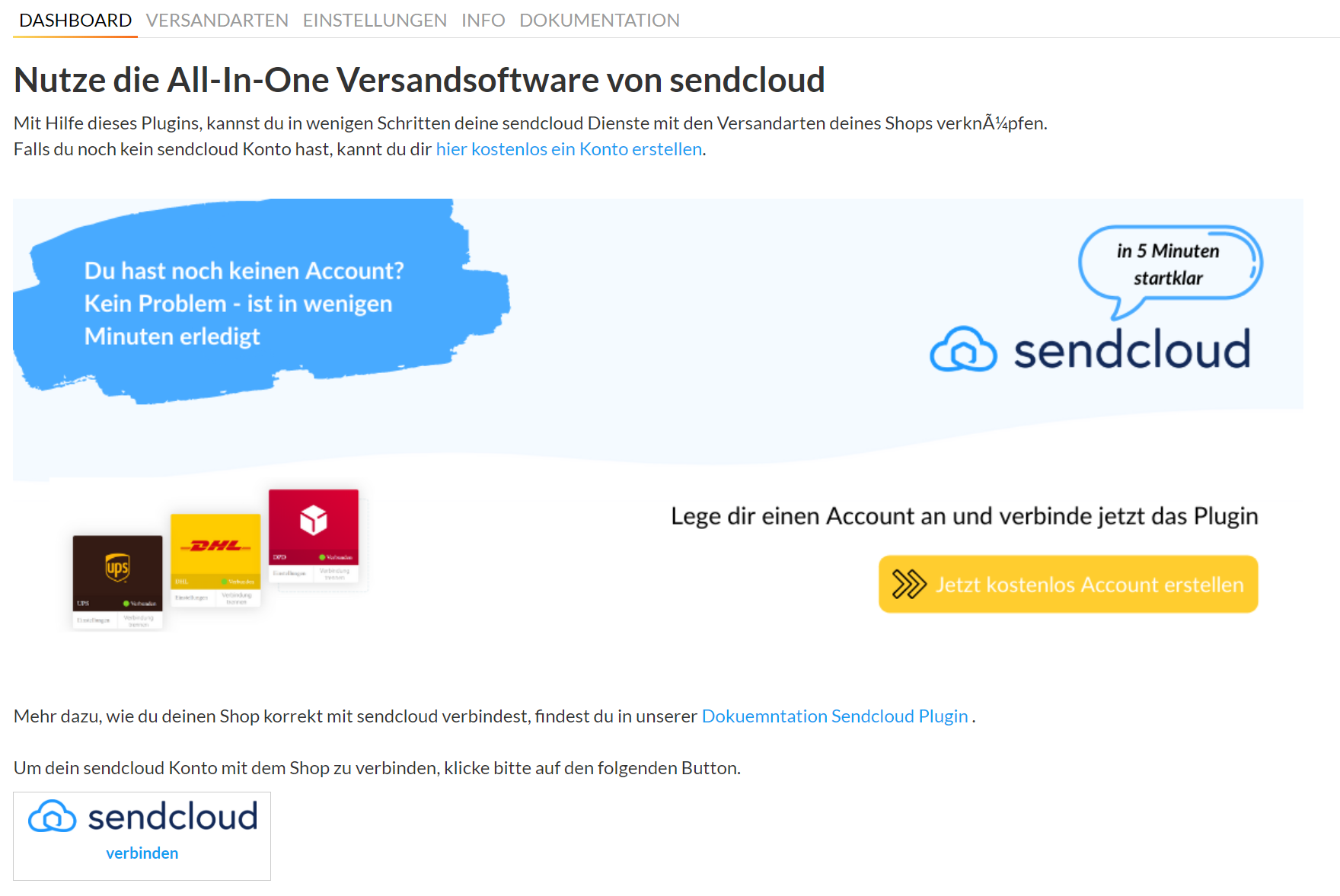 4. You will be redirected to login to your Sendcloud account, or create a new account if you don't have one already.
5. The plugin will appear in your Sendcloud account under Settings > Integrations.
6. Once successfully connected, you will see the following overview appear in your JTL-shop backend:

7. Go to the Shipping methods tab in your JTL-shop backend and link your shop shipping methods with the carriers you have enabled in Sendcloud. For each shipping method in your shop, you will be shown which carriers you can link.
Only those carriers which deliver to the countries linked to your shipping method are displayed. For example, the carriers DPD and UPS are displayed for the shipping type DE, as they both deliver to Germany. Only UPS is displayed for the international shipping method, as this is the only carrier that delivers internationally.

---
Congratulations - your webshop is now connected to Sendcloud. All orders which have been created in the last 30 days will appear in Sendcloud in your incoming order overview. From here you can edit your order details and create shipping labels.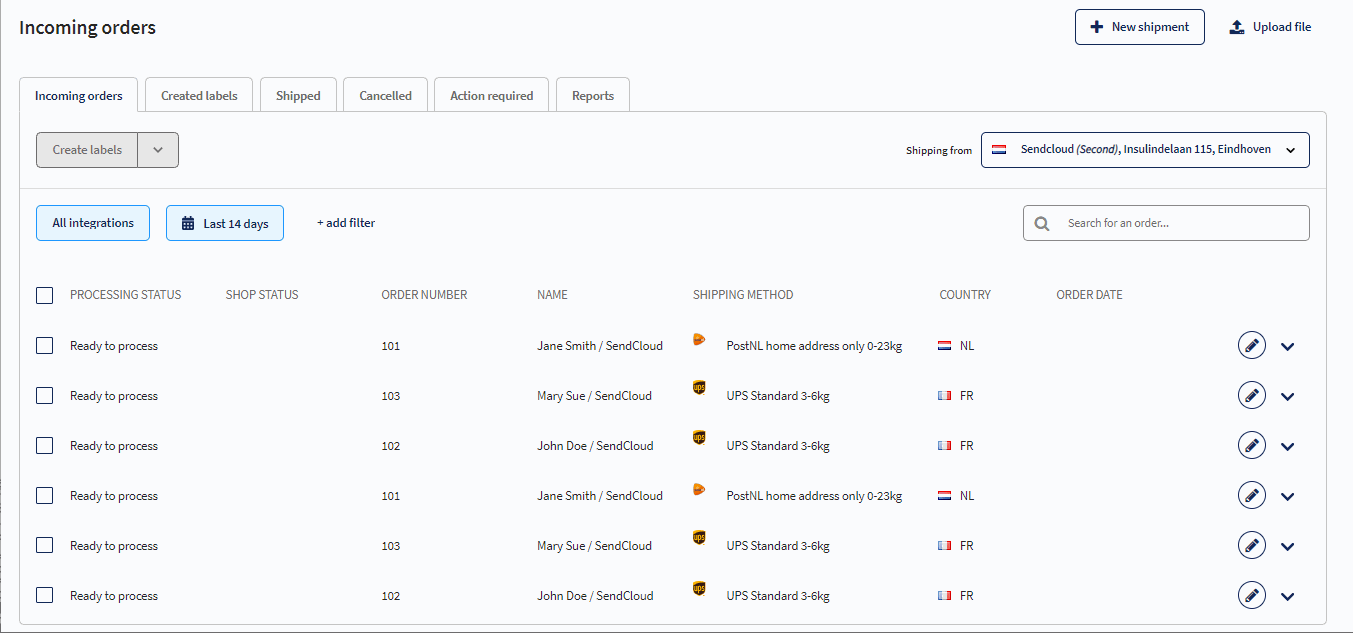 ---
For more information connecting your JTL-shop webshop with Sendcloud, you can consult their Helpcenter (DE).
Do you need extra help connecting your integration? Check our troubleshooting guide or contact us by logging a support ticket from your Sendcloud account.