Purpose: This is a guide on how you can select your carrier(s) in the Sendcloud panel.
---
Which carrier is the most suitable for your shop and your shipments? You can easily get overwhelmed by all the different delivery options available. We can provide you with some insight to help you find the right carriers and your ideal shipping methods.
---
Sendcloud allows you to ship your packages with one or more carriers. You can find the available carriers in your panel under Settings > Carriers & Pricing.

By using multiple carriers, you can allow your customer to choose their favourite shipping method and you can choose the carriers who offer the best shipping rates. Which carrier suits you best depends on the products that you sell. Consider dimensions, weights, materials, etc.

An overview of the different carriers, shipping options and the associated conditions can be found in this article.

You can also opt to use your own carrier contract, using one of our SaaS solutions. Here you can find how to add your own carrier contract.
---
Activate your carriers
How can you activate the different carriers in your Sendcloud account? Activating a specific carrier happens in one click! Go to Settings, you will find this at the top of your panel.

Then click on Carriers & Pricing.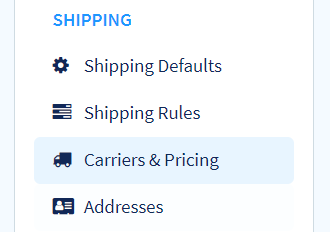 Click on the button Activate to activate the carriers you would like to use.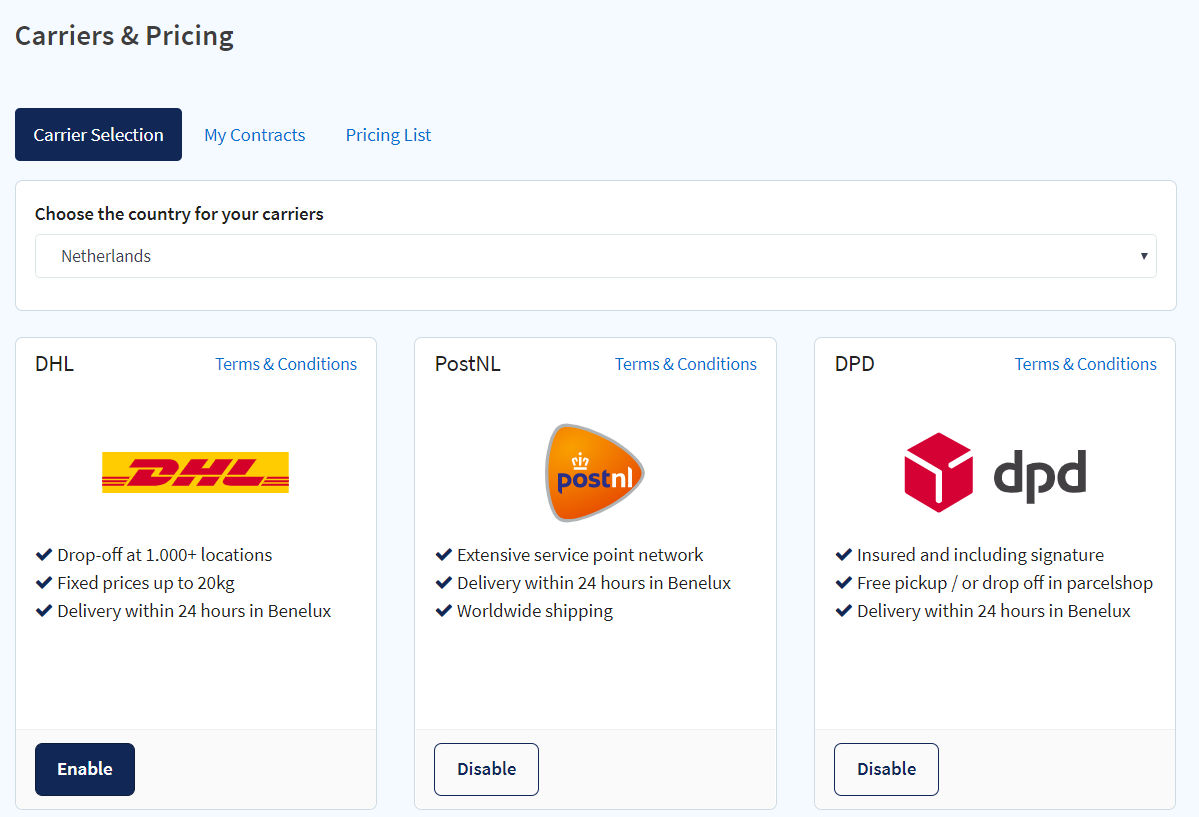 Note: If you ship from locations in multiple countries, you can change the country to activate your country-specific carriers at the top.
---
Pricing list
Next to Carrier Selection will find My Contracts and Pricing List.

In the My Contracts tab you can manage your custom contracts with a carrier.
---