Purpose: This article gives an overview of the Add Box feature. This feature is used alongside Pack&Go to streamline your picking and packing process.
---
Surcharges apply if you exceed the actual or volumetric weight specified by the carrier. The indicative price displayed does not take the volumetric weight into consideration.
Related articles:
→ How to calculate your volumetric weight
---
Add box
To add a box simply go to

Settings > Boxes
Click Add Box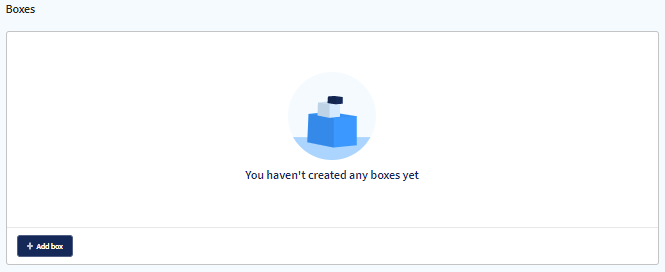 Enter box dimensions
Enter the box details: Name, Length (cm), Width (cm), Height (cm)
Click Default

if applicable and

Save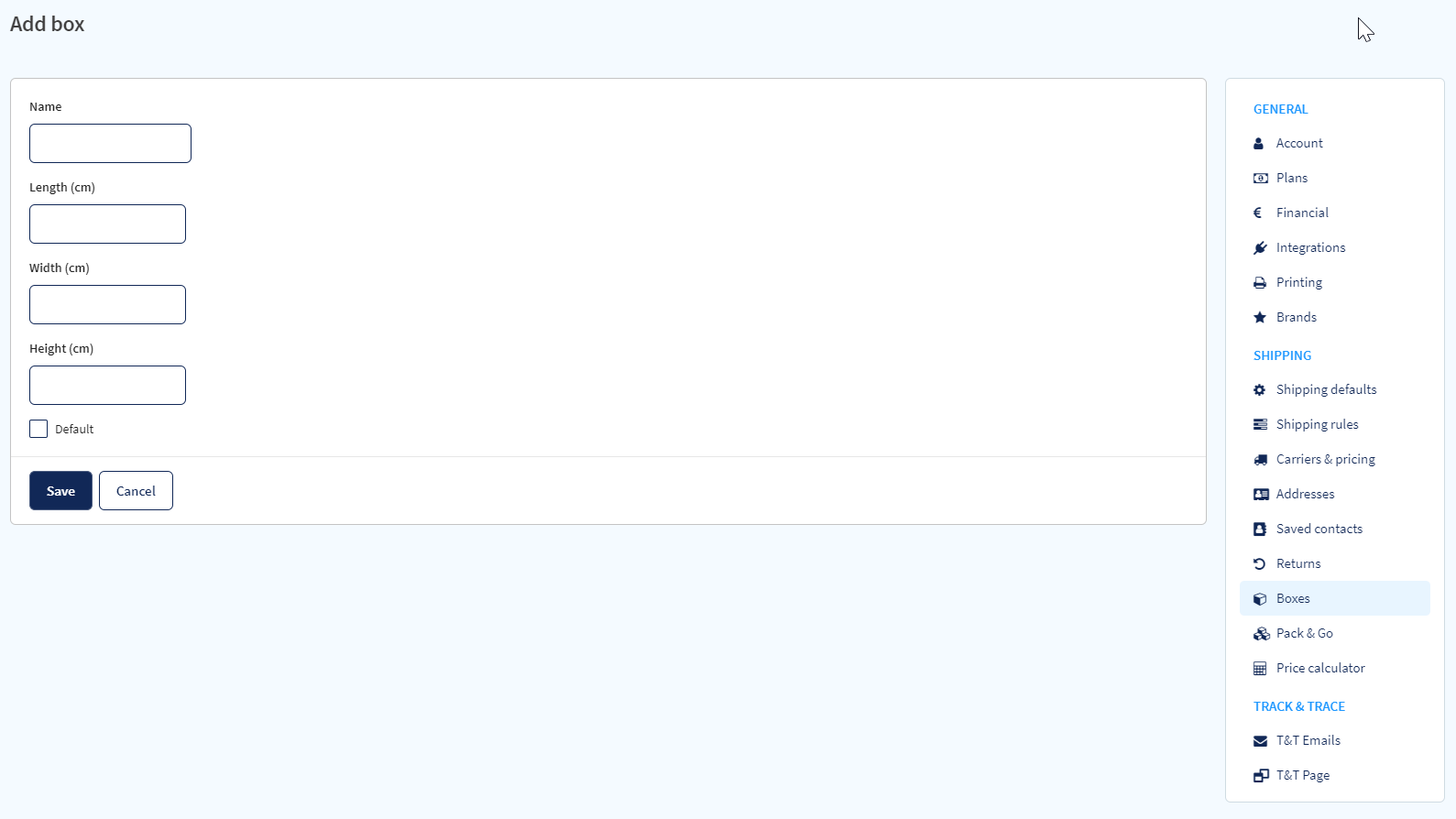 Edit or delete a box
You can edit or delete a box using Actions.

---
Add a box and apply a shipping rule
You can even add some details related to your standard packaging materials and combine these with Shipping Rules. For example, you can set a rule that all orders above a weight of 5kg should be packed using "Box 2- Double Strength".

When the order appears on the screen, the person packing the order will be prompted to use Box 2 for orders weighing 5kg+.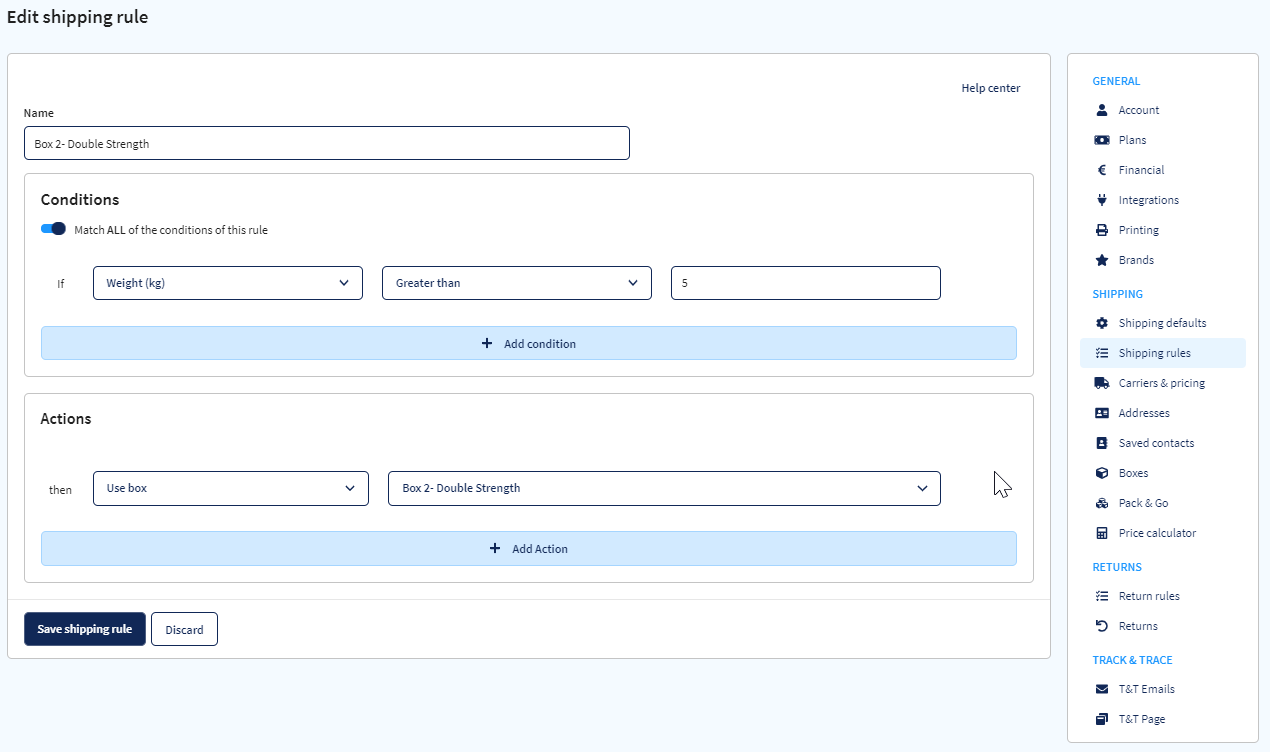 ---
Related articles:
→ How to profit from smart shipping rules