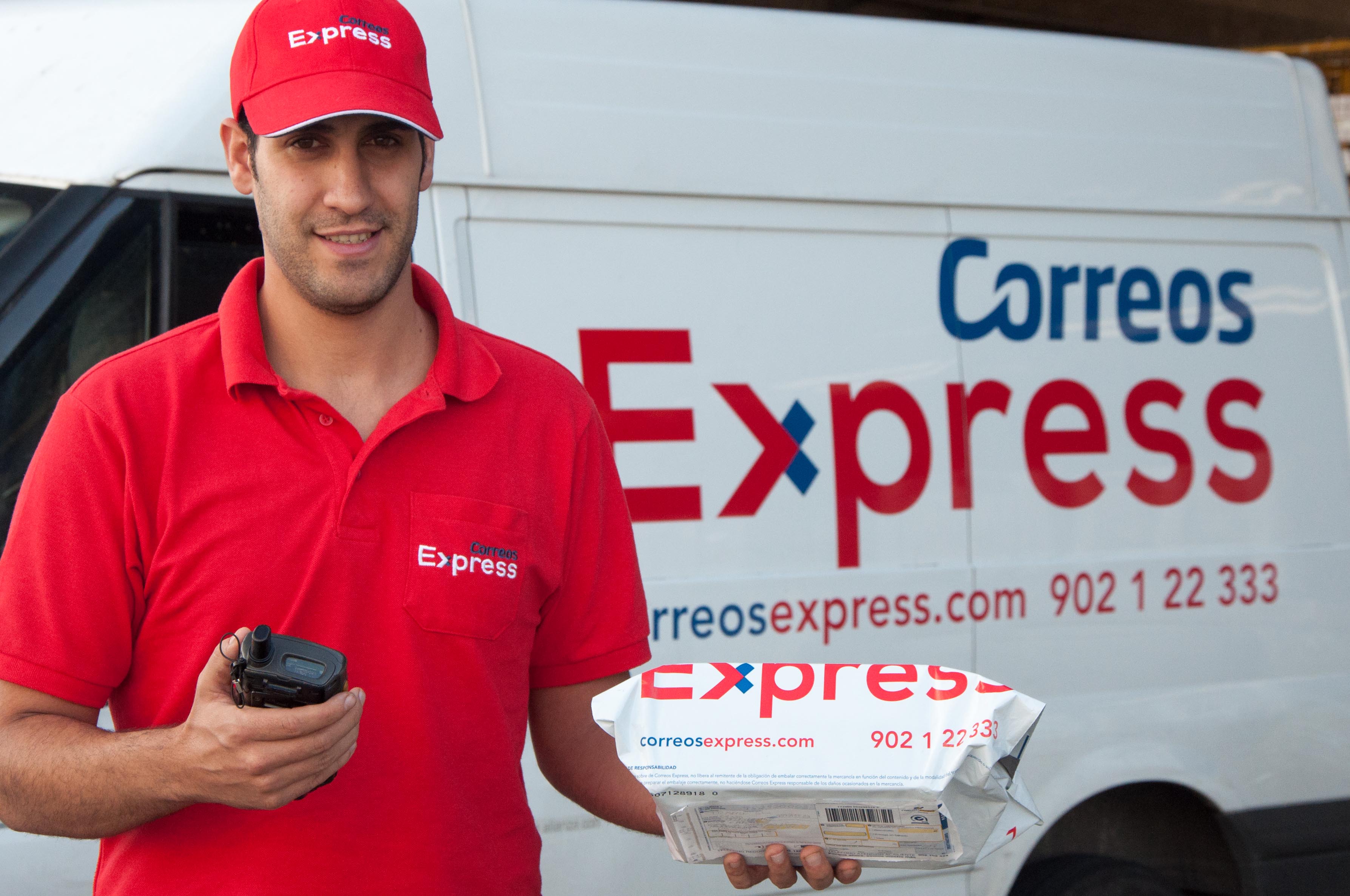 Correos Express ePaq 24
Service description
Guaranteed next working day home delivery service from the admission of a parcel, notifying the recipient for FREE with a time frame of delivery (mobile phone number must be provided for this service). Same rate for Paq24 (only applicable for National Continental shipments).
Shipment characteristics:
Maximum time: before 14:00 hours on the following working day from its admission

2 delivery attempts

LID (Localización inmediata del destinatario in Spanish, immediate localization of the sender in case of absence).

Service days: Monday - Friday (except festive holidays)

Home Pick-up (from 'Small Shop' plans and up).

Proactive management of incidents

Delivery confirmation

Time frame delivery prediction

POD (Proof of Delivery)

Basic Insurance is included
Package characteristics:
Maximum size: 240 cm, total sum of length, height and width (the longest side cannot exceed 120 cm)

Maximum weight: 40 kg per package

Volumetric weight: In case the real weight of your package is lower than the volumetric weight, invoice will be calculated by converting 167kg/m3 for land shipments and 333kg/m3 for maritime shipments.

ePaq 24: only available for continental shipments and inside the same island.
Scheduling pickups for your packages:
In order for Correos Express to pick up your packages, you must schedule a pickup. You can do this by creating a ticket on your Sendcloud panel and choosing the option 'Other questions' or write an email to support@sendcloud.com. The following information must be provided:
Name and contact's name
Address, House Number and Flat Number
Postal Code and City
Phone (Spain) and Email
Number of packages to be picked up
Weight
Packages size: envelope, small, medium or large
Reference number: this can be your order number
Observations: any special notes for the carrier
Date for the pick-up: 1 working day after
Time frame: must be after 9:00 and before 17:30. For afternoon pickups they must be requested before 12:00 and morning pick-ups can be requested before 16:00 of the previous working day. Note: Pickup times can vary subjected to availability, for better results please book 2 working days in advance.
Conditions
Each Pickup has a cost of 0,40€ per package, with a minimum of 5 packages to be picked up or a minimum fee of 2,00€ (should you choose to have less than 5 packages picked up)
Failed Pickups
For each failed pickup a surcharge/fine of 2,50€ will be invoiced for imputable motives, these applies to all pickups which were not able to take place due to the following issues:
The client has no parcels to be picked up

The client does not have the parcels ready to be picked up

The address supplied by the client is incorrect or incomplete

The contact person for the pickup is absent
Surcharges
For deliveries done with ePaq24, if standard measurements are exceeded a surcharge will incur on the shipping costs:
Size excess: A surcharge will be invoiced for exceeding the maximum size allowance of 240 cm (l+w+h). The surcharge will be the equivalent of the shipping cost for 5kg used on the shipping method and destination. The maximum sum of measurements admitted by our machines is 300 cm (l+w+h). A surcharge will be invoiced for exceeding the maximum dimensions (the longest side of the three: l, w or h) that exceeds the 120 cm. The surcharge will be the equivalent to the shipping costs for a 5 kg using the same shipping method per 60 cm that exceed the 120 cm maximum measurement.
Weight excess per package: The maximum weight allowance per package for home delivery is 40 kg. To know the rates for weight excess please contact our Customer Success team, either via ticket or via email.
Terms & Conditions Correos
Please keep in mind that if you do not comply with the conditions aforementioned, the carrier can apply a surcharge, which will reflect on your future Sendcloud invoices.
When shipping with Correos and Correos Express, you are automatically accepting their terms and conditions. If you have any questions please free contact us at support@sendcloud.com.