Purpose: Learn how you can use a single API (RESTful) to add full shipping functionality to any shop, WMS, ERP, or marketplace without worrying about individual carrier requirements and updates.
---

API documentation
We offer 4 different APIs that you can use for a variety of custom features for your logistics process:
---
Before integrating with the Sendcloud API
In order to integrate with our API please ensure that you have configured all the basic settings in your Sendcloud account. Please check this article on how to set up your account.
The following account settings need to be configured before integrating:
Configured your addresses.

Activated your carriers
Set up your Direct Payment Method
If you do not complete your account set-up, you will get an error when sending requests to our API.
Getting started
In order to start using our APIs, go to the Integration settings in the panel and connect to "Sendcloud API". Upon activation, you will receive your public and secret key.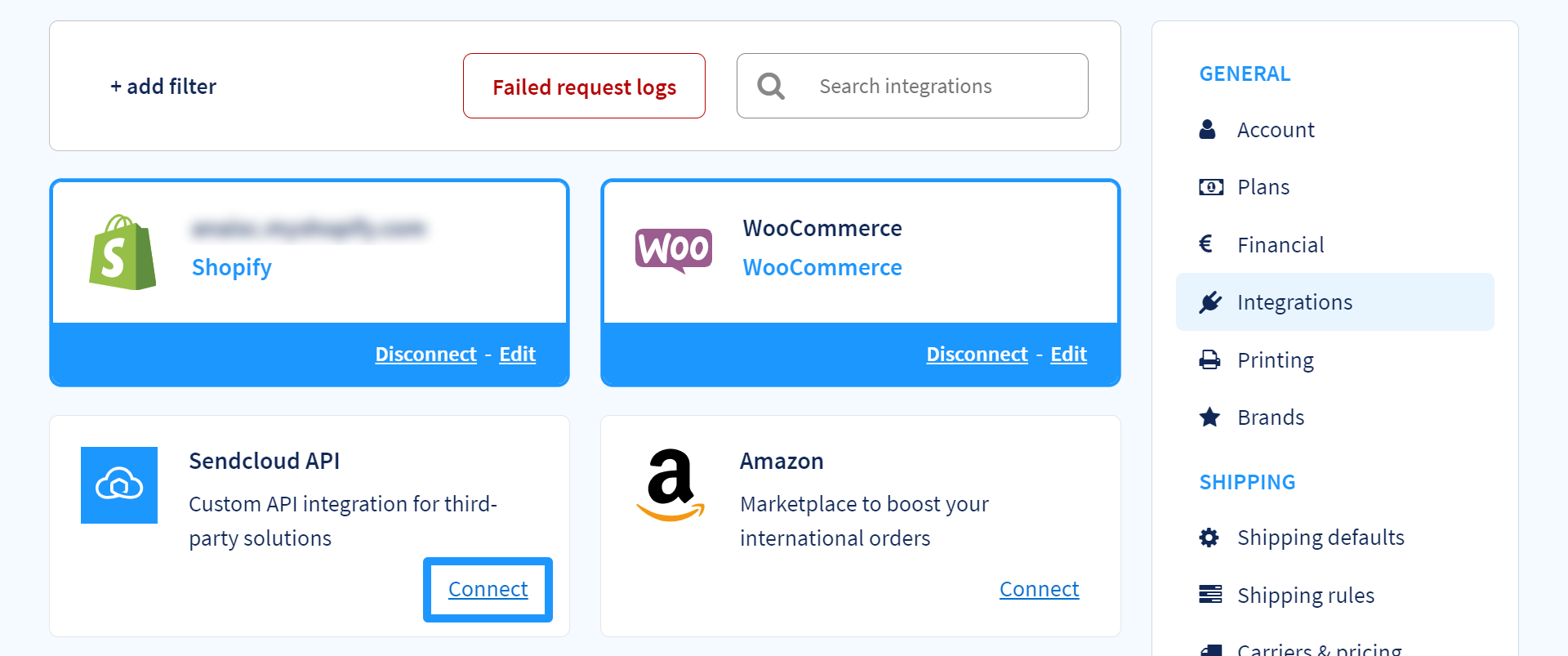 Use the public and secret keys to authenticate via Basic Auth. Optionally, use our webhook features.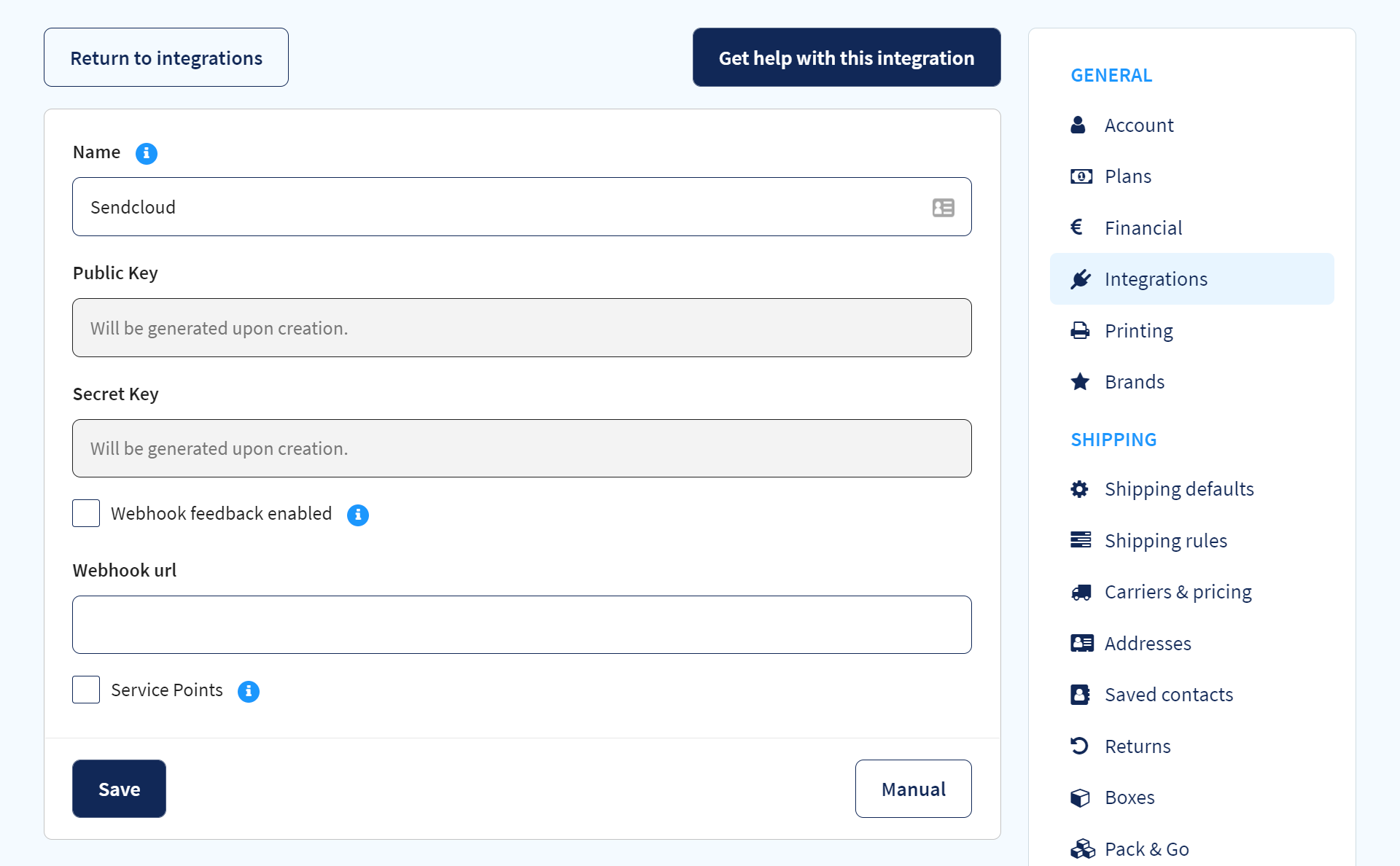 ---
IP addresses to whitelist
We use the following IP addresses to access your systems:
3.120.127.184

3.121.38.108

3.122.58.116

35.158.146.12

52.29.82.100

52.58.233.101

52.58.235.98

18.158.201.133

3.72.209.210

3.72.214.91

3.122.139.71

3.64.78.133

3.72.54.241
If you're limiting access to your systems by IP addresses (with a firewall, for example), please take care that appropriate changes are made on time to ensure uninterrupted service.