Offering your customers the option to have their package delivered to a service point can increase your shop conversion rate up to 30%. It is also becoming one of the most favourite delivery options in Europe. You can easily implement it on OXID weshops thanks to SendCloud in less than 5 minutes by following the next steps.

Step 1
1. In your SendCloud account, go to 'Settings' > 'Connected shops' and click on the pen to change settings of your shop.
2. Tick the box 'Service Points' and the carrier for which you want to activate this delivery option (for instance, a standard and an express delivery option).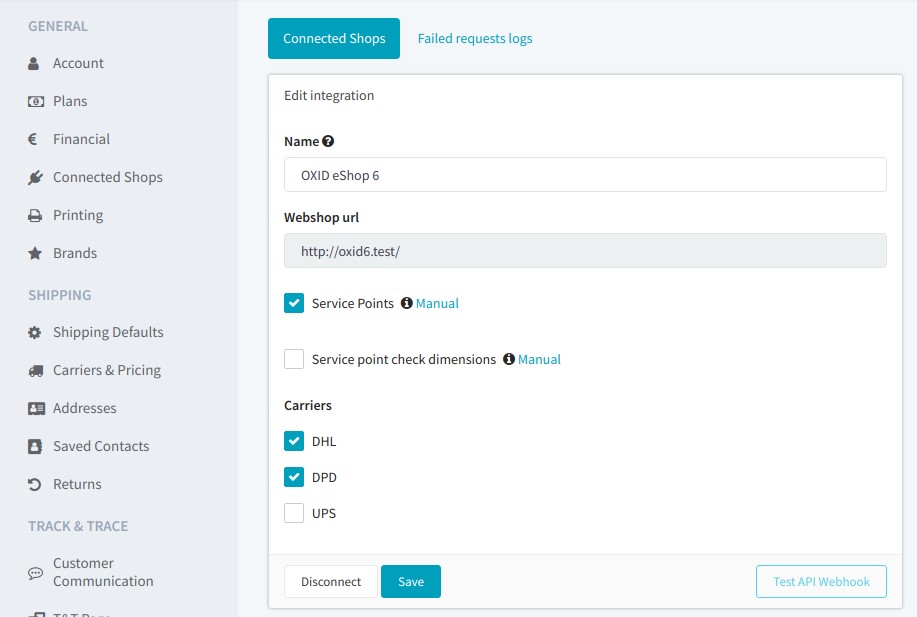 Step 2
3. Back to your Oxid back end click on 'Shop Setting' > 'Shipping Methods' menu. Here you will find a new shipping method 'Service Point Delivery'. 
Assign shipping cost rules and assign countries to which this method is available for. The shipping method can be set as 'always active' or 'active for a period of time'.
4. Assign payment methods available for this shipping method. 
Note: Check payment method available countries. 
 5. Assigning users and/or user groups is optional. By default, it is assigned to all users.
 Congratulations! Service point delivery is now available on your online store. Offering several delivery options is always better than offering only one, and it also increases your conversion rate. 
Service Point Selection
As discussed above, adding service points to your checkout can increase conversion with 30%. When you add this option to your checkout, customers have to select a service point by clicking the "Select Service Point" button. 
When he/she does, the map will be opened at the location of the delivery address and the customer will be able to select a servicepoint. 
The information concerning the selected service point is now displayed below shipping method.
This information is also visible on your order overview page.
After the order has been successfully created, it will be imported to your SendCloud account automatically and can be further processed there.

To understand how service points work with SendCloud or if you are experiencing problems to install service point delivery, please visit our FAQ.
Feel free to contact us by email at support@sendcloud.com or use our contact form. Create a new ticket from the 'Support' section and select 'Questions about a webshop integration' as type of support. 
Enjoy shipping with SendCloud !