Purpose: Offer flexible delivery options to your customers by allowing delivery to service points through your OXID 4/6 integration with Sendcloud. Follow the quick and simple steps below and your customers will soon benefit from service point delivery at a convenient location. 
The Sendcloud subscription plans have been updated. If the subscriptions shown in the banner above don't match your current subscription plan and you'd like to know more, please click here
---
Step 1: Enable service points 
In your SendCloud account, go to Settings > Integrations and find Oxid in the list
Click Edit to enter the integration settings menu 
Tick the box 'Service Points' and the carrier for which you want to activate this delivery option (for instance, a standard and an express delivery option).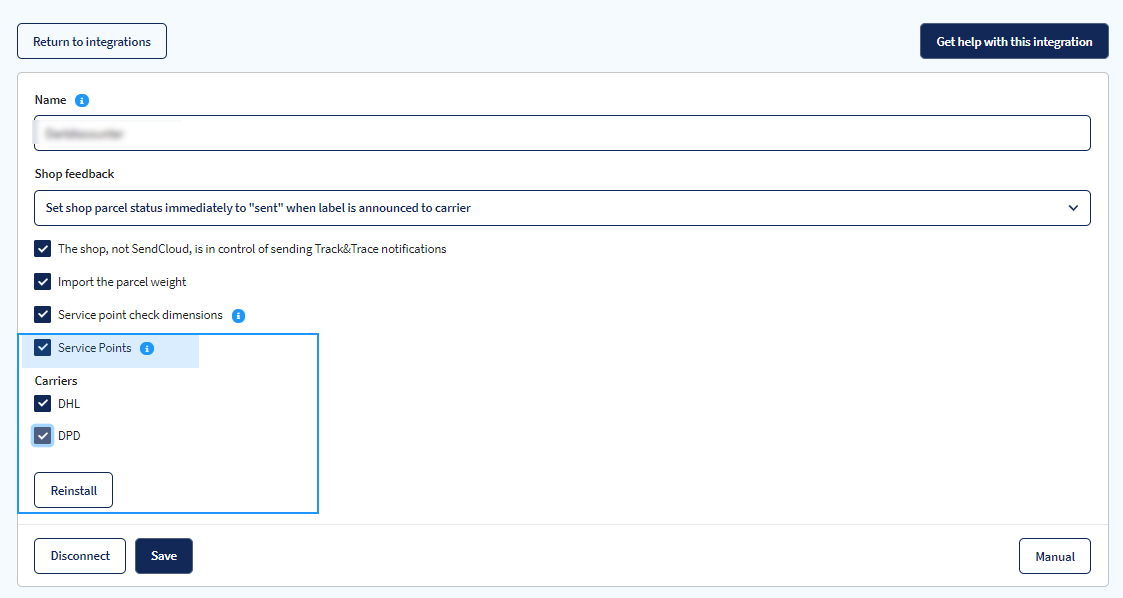 ---
Step 2: Enable service points in OXID
Return to your Oxid back-end and click on the Shop Setting > Shipping Methods menu. Here you will find a new shipping method,  Service Point Delivery. 
In this menu you can assign prices by clicking "Assign shipping cost rules" and choose which countries for which service point delivery will be available by clicking "Assign countries". 
The shipping method can be set as 'always active' or 'active for a period of time'.


Check which payment methods are available in your destination countries, and assign which payment methods you will accept for this shipping method by clicking the button "Assign payment methods".

Assigning users and/or user groups is optional. By default, it is assigned to all users.
---
Service Point Selection
As discussed above, adding service points to your checkout can increase conversion with 30%. When you add this option to your checkout, customers have to select a service point by clicking the "Select Service Point" button. 
When he/she does, the map will be opened at the location of the delivery address and the customer will be able to select a service point. 
The information concerning the selected service point is now displayed below shipping method.
This information is also visible on your order overview page.
After the order has been successfully created, it will be imported to your Sendcloud account automatically and can be further processed there.