If you have your own Deutsche Post contract, you can integrate it with us.

To acquire and connect a Deutsche Post contract, here is the full process a user needs to follow:
1.
Please visit the Portokasse in case you don't have your own contract yet. Register yourself and follow the mentioned steps on the website. Please note: a Portokasse-Account is mandatory for a successful implementation!
2.
- find following credentials: Username, Password, (EKP#)
If you want to create harmonized labels, you need an EKP number. This is necessary to create the label: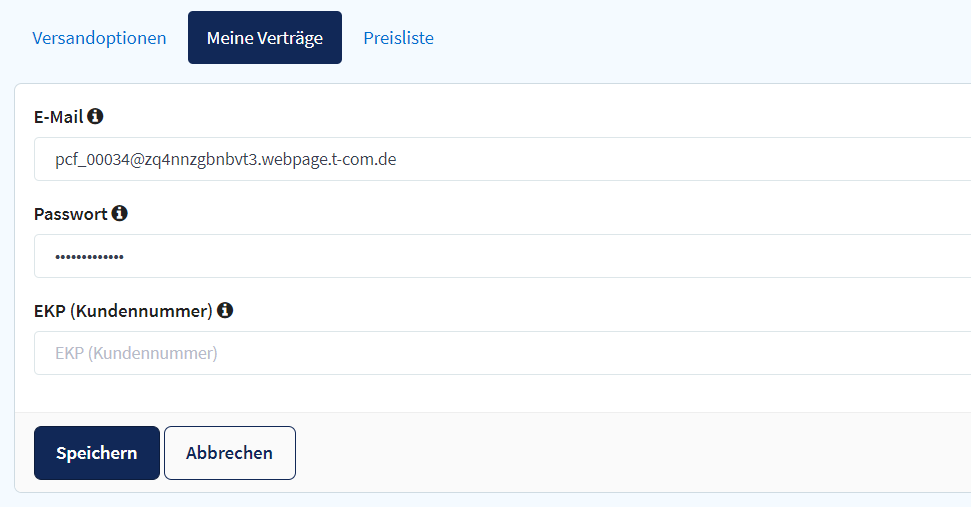 Your business customer number (EKP) can be found at the top right of your invoice from Deutsche Post.
Want to know more about Harmonized Labels? Then click here.
3.
- open Sendcloud Panel > Settings > Carriers & Pricing > My Contracts > Add contract
- enter above-mentioned credentials