If you have a contract with Germany carrier Deutsche Post, you can link it to your Sendcloud account in a matter of moments and have access to your pre-negotiated shipping rates when creating parcel labels in your Sendcloud platform. Follow the steps below to connect your contract and start shipping right away.

---
Step 1: Activate your Sendcloud subscription
To connect a carrier contract to your Sendcloud account you must be subscribed to one of our paid subscription plans, starting at Small Shop onwards.

You will receive a 14-day free trial when you subscribe to one of our subscription plans, from which point on our pricing is simple and transparent. You can compare our pricing options here.
---
Step 2: Register for a Deutsche Post contract
If you do not already have a contract with carrier Deutsche Post, you can register on their website (Portokasse) and follow the steps. Please note: a Portokasse-Account is mandatory for a successful implementation!
---
Step 3: Gather your credentials
To connect your contract in the Sendcloud panel, you will need to have the following information to hand:
Username (email)
Password
EKP number*
*The EK number is needed for the creation of harmonised labels. It's also refered to as your business customer number, and can be found at the top right corner of your invoice from Deutsche Post. If you have any issues in retrieving this information, we advise you to contact your Deutsche Post account manager or customer services for assistance.
---
Step 4: Connect your contract in Sendcloud
Log-in to your Sendcloud account and, in the panel, navigate to Settings > Carriers & Pricing > My contracts.
Locate Deutsche Post from the list of carriers and click Add contract.
You will be taken to a screen where you can fill in your information. Please note that the last three fields are applicable for Deutsche Post International only. If you are not shipping with Deutsche Post International then you need only fill in the initial three fields.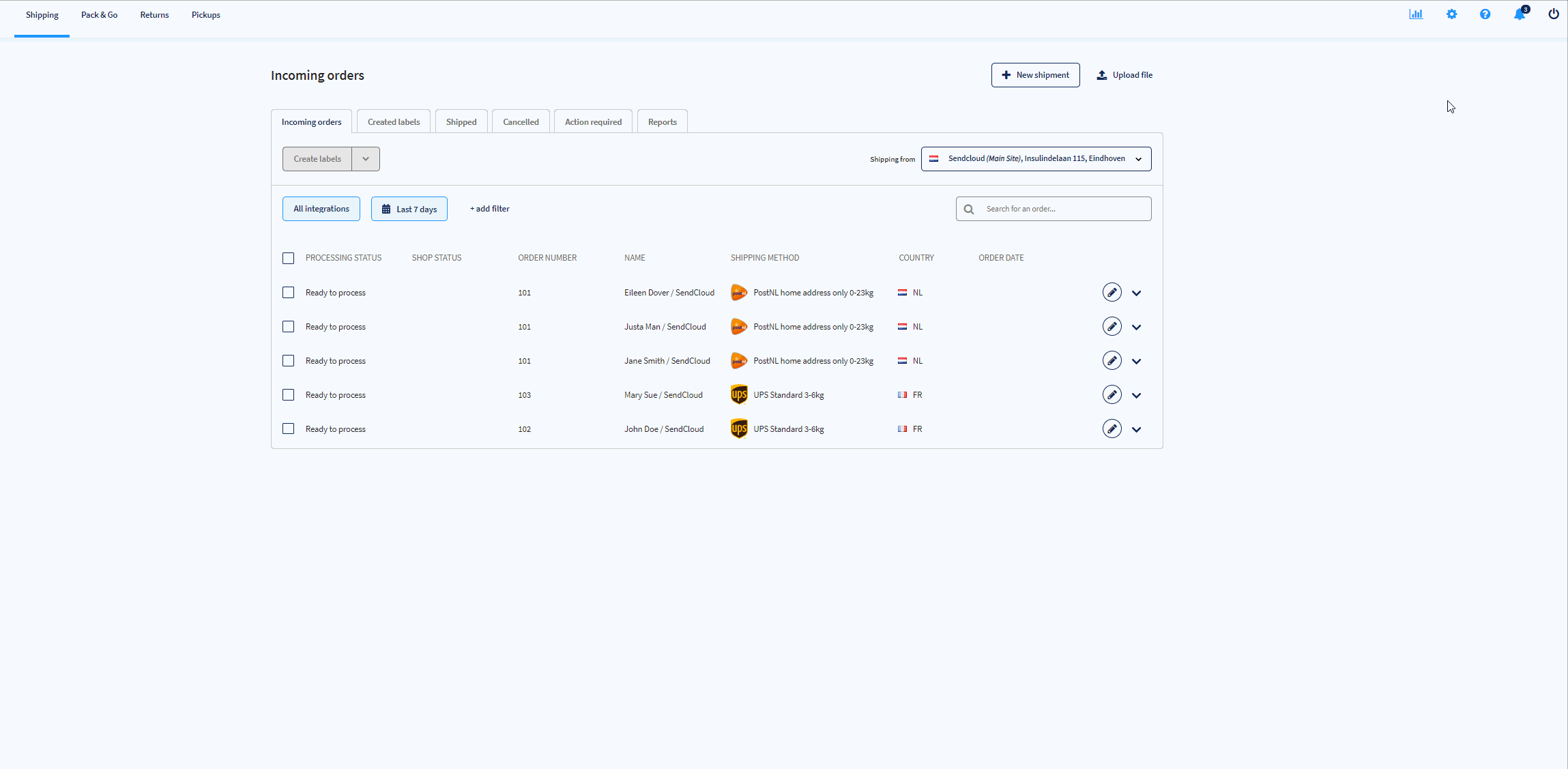 ---
Congratulations!
Your account should now be successfully connected to your Deutsche Post contract. Your shipping labels created with Deutsche Post as the carrier will now appear with the value 0.00EUR - this is because you are now shipping on the rates supplied in your agreement.
If you need any additional help, you can always contact us by making a support ticket from your Sendcloud panel from the Support tab.