Purpose: this article explains what are harmonized labels and how you can use them.
---
What are Harmonized Labels?
With the Harmonized Label, you can integrate the customs content declaration CN22 or CN23 and the 'normal' label in one.
This means you will no longer need to create additional documents for shipments outside the EU.
---
How do the Harmonized Labels work?
International shipping requires a barcode on all shipments. This basically applies to all countries worldwide, normally this is not needed for the EU, here you can find the exceptions.
Especially when sending dutiable contents, you will submit the required data (customs declaration) electronically to Deutsche Post, which will forward the whole to the customs offices in the destination country. If your shipment has a tracking number, the bar code L shown in section 2 will be used.

As far as no tracking is required, a barcode (starting with U) is used for data linking according to the following figures.
---
How can I use Harmonized Labels?
In order to use the Harmonized Labels, you must first sign as a business customer with Deutsche Post. Here, a distinction is made between Warenpost International zum Einzeltarif and Warenpost International zum Kilo Tarif.

Please note that Warenpost International Einzeltarif requires a minimum of 5 shipments per quarter.
Please note! A separate contract with Deutsche Post is required for the Warenpost Kilotarif with a minimum quantity of 500 parcels per quarter.
As soon as you are activated for the product, an EKP number must be deposited in our account. This is necessary to create the Harmonized Labels: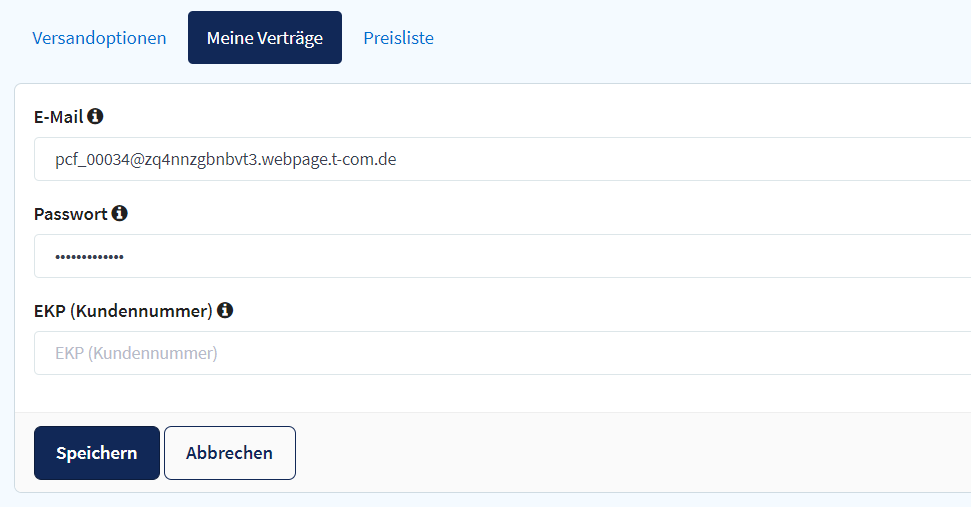 Your business customer number (EKP) can be found at the top right of your invoice from Deutsche Post.