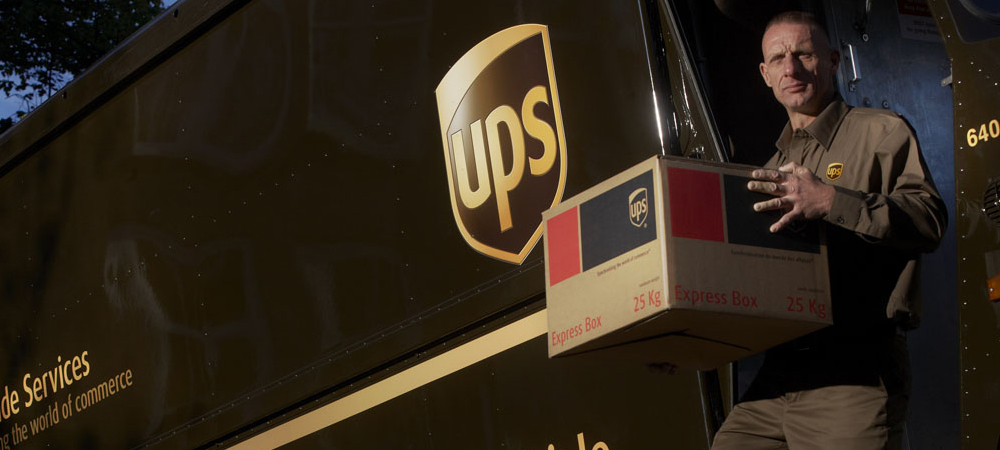 Purpose: learn how to avoid unwanted UPS surcharges when your package does not meet the carrier shipping conditions. 
---
Please note:
As of 11-01-2022, fuel costs will be charged for shipments which receive a surcharge. This means that if you receive a surcharge for a parcel, you'll also be charged for a certain percentage of the fuel costs. You can find the latest percentage here. Fuel costs might vary based on the current fuel price.
The carrier may change the shipping prices and/or surcharges mentioned below, therefore these prices may be subject to change. Even though we aim to inform you to the best of our abilities, no rights can be derived from the information provided below.
UPS may invoice you for additional surcharges if your parcel falls outside the maximum
volumetric weight
dimensions. For more information, and to use our calculator to check the volumetric weight of your parcel, see
here
.
---
Demand surcharges
Last updated on October 1, 2023 and until further notice, UPS applies demand surcharges to packages exceeding maximum limits, large packages, and shipments requiring additional handling. This will apply to all packages meeting these specifications originating from 19 European countries and to all destinations.
Important
:
This is a flat fee per parcel in addition to existing rates, surcharges, and/or fees.
This means that the carrier may apply a demand surcharge for a parcel even if it has already received a different surcharge from the list available in this article.
See below the demand surcharges that apply:
Surcharges
Conditions
Prices during peak season
Additional Handling

The same conditions as the additional handling surcharge are applicable during the rest of the year, except for the actual maximum weight allowed, which in this case is 25 kg and not 32 kg.

£

6.10
Large Package
The same conditions as the large package surcharge are applicable during the rest of the year.

£56

.90
Over Maximum Limits

The same conditions as the surcharge for exceeding the maximum limits are applicable during the rest of the year.

£361.20
International shipping
UPS charges a demand surcharge for shipments to international destinations. The amount of these charges depends on the actual weight of the shipment and the destination. This surcharge applies to all UPS Express and Express Saver shipments within and outside Europe.
International shipments: £0.21 / kg 
New Zealand and Australia: £1.77 / kg 
North America (US, Canada, Mexico, and Puerto Rico): £0.36 / kg
Click here for more information.
Additional resources
On the UPS Service Alerts page, you can stay on top of service disruptions that may affect your shipments, such as severe weather.
---
Residential delivery surcharge - £1.00 per parcel
UPS provides a delivery service to residential addresses alongside businesses addresses. A residential delivery is one made to a home (including a business operating out of a home). UPS will charge an additional fee for delivery to residential addresses.
---
Address correction - £9.90 per parcel
If the address given on the shipping label is incorrect, and the correct address is in the same delivery country, UPS will make every reasonable effort to find the correct address and complete the delivery. A fee will be charged for the additional service of correcting the address. 
How can I prevent this surcharge?
To avoid this surcharge, we advise you to pay close attention to the address label. In Sendcloud, an error will appear on your order if address information is found to be missing. You must correct this information before printing your label.
Additionally, we recommend installing an address validation plugin into your webshop to prevent the chance of incorrect address data being filled in by your customer. 
---
Special handling of undeliverable shipments - outbound costs
If UPS are unable to deliver a shipment (both domestic and within the EU), the parcel will be automatically returned by UPS Standard. The return charges (including transportation and fuel costs) will be charged to the sender. For shipments outside of the EU, the sender will be contacted for instructions on how to return the parcel. 
---
Extended/remote area collection and delivery surcharge - £0.41 per kg /£22.70 per parcel + shipping costs 
UPS will apply a surcharge for any collections or deliveries to areas considered an extension of the normal UPS service area. Depending on the ease of accessibility, these locations served are classified as either an extended area or a remote area.
For more information or to check the charge for a specific location, go to the UPS Zone and Tarif calculator. 
Charge for service to extended area 
£0.41 per kg or a minimum of £20.00 per domestic shipment, whichever is greater, in addition to the shipping charges 
Charge for service to remote area
£0.41 per kg or a minimum of £20.00 per domestic shipment, whichever is greater, in addition to the shipping charges 
---
Additional handling surcharge - £9.40 per parcel, per exceeded dimension
This surcharge may be charged for any parcel which requires special handling due to the nature of the packaging or the dimensions of the parcel. 
UPS reserves the right to assess this surcharge for any parcel which requires special handling (cannot be automatically sorted via sorting belt) at their discretion.
Dimensions
Longest side exceeds 100cm/39.5"
Second longest side exceeds 76cm/30"
Weight of the parcel exceeds 70lbs/32kgs 
Each parcel in a shipment where the average weight per parcel exceeds 70lbs/32kgs
Characteristics of the package
Any article that is encased in an outside shipping container made of metal or wood
Any cylindrical item, such as barrel, drum, pail or tire, that is not fully encased in a corrugated cardboard shipping container
How can I prevent this surcharge?
To avoid this surcharge, we advise you to pay close attention to the packaging and the maximum dimensions as stated above. 
---
Large package surcharge - £43.50 per parcel + shipping costs
A package will be considered large when the length plus girth (girth = (2 x width) + (2 x height)) combined exceeds 300cm but does not exceed the maximum UPS size of 400cm. 
Large packages are subject to a minimum billable weight of 40kg in addition to the Large Package Surcharge. 
---
Over Maximum Limits - £240 per parcel + shipping costs 
Parcels which exceed the below dimensions are not accepted for transport. If they are found in the UPS small package network, they are subject to an additional charge.
Note: Packages exceeding 400cm in length and girth combined are also subject to the Large Package Surcharge.
Dimensions
Weight is more than 70kg
Length exceeds 274cm
---
UK border Fee - £2
.90
This fee applies to all shipments (excluding letters and documents) exported and imported between European Union Countries and Great Britain, as well as shipments between Northern Ireland and Great Britain. This fee covers costs due to network adjustments.
Note: It does not cover any additional brokerage services.
---
Surcharge Return shipments - Print label - £1.74
If your customer has the return label printed at a service point, you will receive a fee of £1.74.
---
To avoid the above mentioned surcharges, please carefully read the shipping conditions, make sure you stay well within the permitted dimensions and, of course, select the right network for your package.