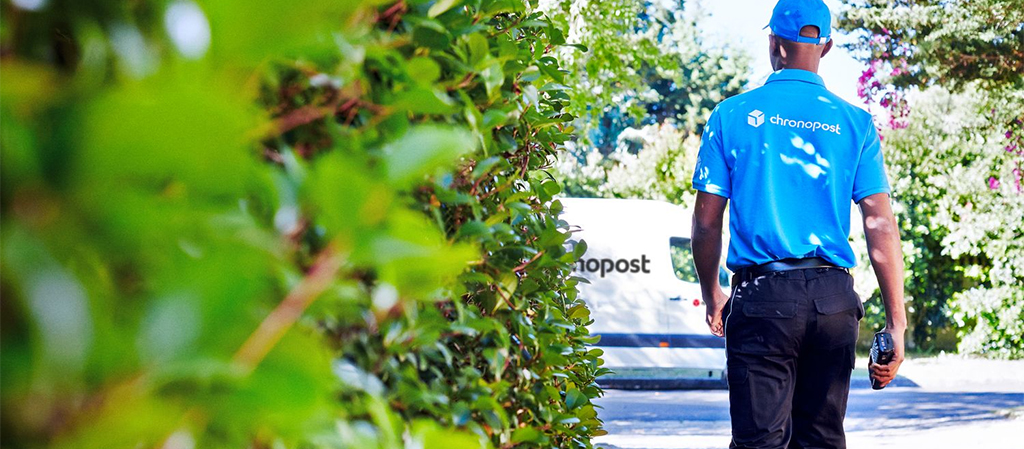 Purpose: Learn how to connect your own Chronopost carrier contract with your Sendcloud account in three easy steps. 
---
Contact Chronopost to activate your own contract.
Step 1: Activate your Sendcloud subscription 
Sendcloud offers three subscriptions with which you are able to use your own transport contract: Lite, Growth and the Premium plan.
For more information regarding which plan is best for you and the needs of your business, you can always contact us via the support section of your Sendcloud account or click here.
---
Step 2: Enable your carrier contract
Once you have activated a Sendcloud subscription, you can connect your carrier contract. 
In your Sendcloud panel navigate to Settings > Carriers. Find Chronopost in the list of carriers and press enable. Then go to the My contracts tab and find Chronopost from the list. click Add contract. Here you can add the credentials needed to validate the connection to Chronopost . Proceed to Step 3 to find out how to obtain this information. 
---
Step 3: Enter your Chronopost contract and account details
Complete the form with the information below and click "Add this contract" when you are done.
Contract name (optional): you may choose a name for your Chronopost contract in Sendcloud, like "My Chronopost contract", for example.
Contract number
Password: this is the password that you use to access Chronotrace
How to activate a Chrono Shop2Shop contract (optional)
If you want to ship with Shop2Shop you have to enter separate credentials. Complete the following information and click "Add this contract" when done: 
Shop2Shop contract number
Shop2Shop password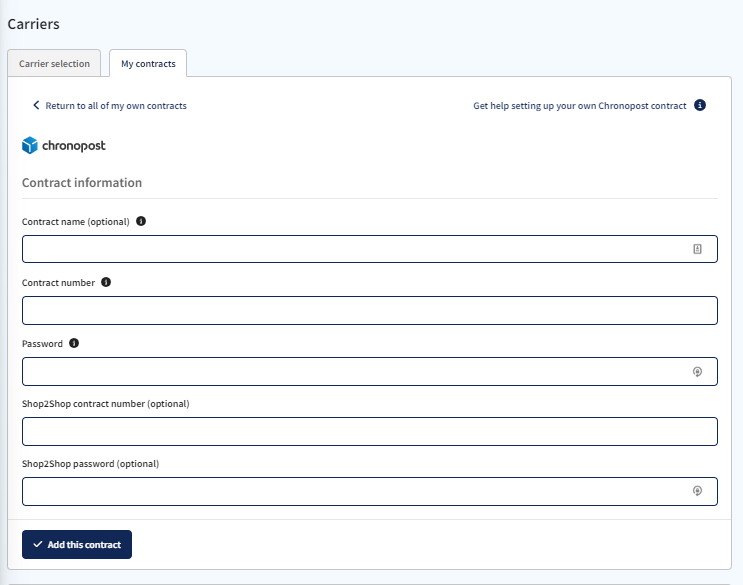 If you don't have the above information or are not sure where to find it, call 0825 801 801 and ask to speak with the Pôle de Gestion commerciale (PGC). Kindly ask them to provide you with your Chronotrace password. You may also ask your Account Executive at Chronopost. They will also be able to help you with this.
Note: The password is unique and cannot be modified.
---
Done! Once you've followed the steps above, your Chronopost contract should now be successfully linked to your Sendcloud platform and you can begin shipping on your Chronopost rates. When you create a label with a Chronopost shipping method, the label price will now show as 0.00 EUR in your account.