Purpose: This is a guide on how to connect your xt:Commerce webshop with Sendcloud and start shipping in a matter of minutes. No development or coding skills required.
---
Step 1: Download the Sendcloud plugin
Download the Sendcloud plugin via the xt:commerce plugins store. Click on the Download button, enter your credentials and download the zip file.
Unpack the zip file and upload the "sendcloud" folder via an FTP client to the /plugin folder of your shop's root directory. Make sure to provide the proper permissions.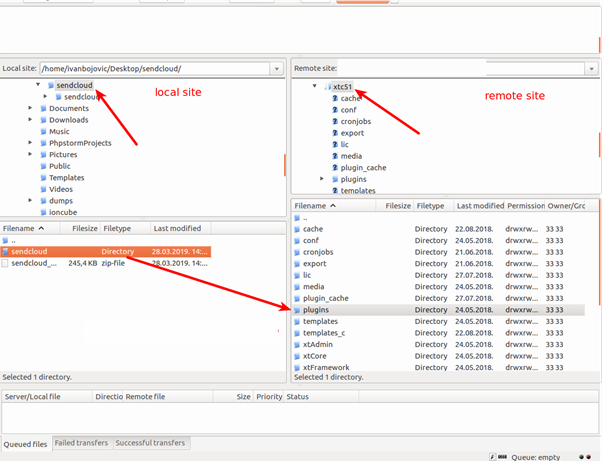 ---
Step 2: Install the plugin in your xt:Commerce admin
Log in to your xt:Commerce admin page and go to Plugins > plugins uninstalled

In the list of uninstalled plugins, find the Sendcloud plugin and click on the installation icon. Upon successful installation you will see the following message: "Installation successful, you can now configure the module under Plugins > Installed plugins".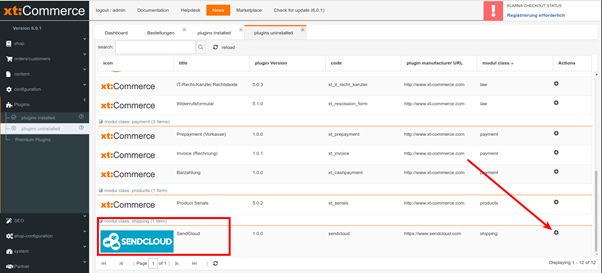 ---
Step 3: Confirm the Sendcloud plugin
Now, in the menu for installed plugins, find the Sendcloud plugin and click on the edit icon. A detailed page will show. Make sure to tick the box for plugin status and save your settings.
After reloading your admin page, you will the Sendcloud plugin under Configuration. Click on it and log in to your Sendcloud account. Confirm the screen for authentication.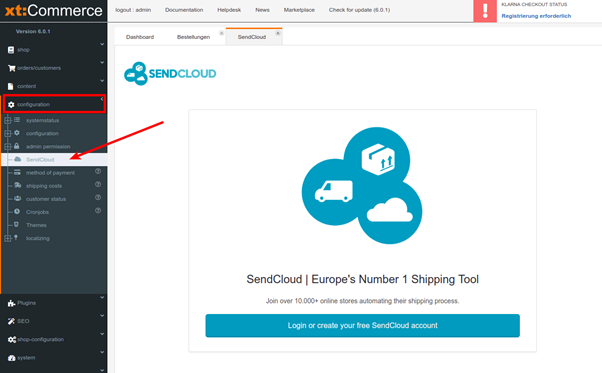 Congratulations! Your xt:Commerce shop is now connected to Sendcloud and the orders can be processed via Incoming orders.
---
Need help? Create a new ticket from the Support panel of your Sendcloud account.