Find out how to easily connect your xt:Commerce shop with Sendcloud. You don't need any development skills and you can do it in less than 5 minutes by following the next steps.

Step 1:
1. Download the Sendcloud plugin via the xt:commerce plugins store. Click on the Download button, enter your credentials and download the zip file.
2. Unpack the zip file and upload the "sendcloud" folder via an FTP client to the /plugin folder of your shop's root directory. Make sure to provide the proper permissions.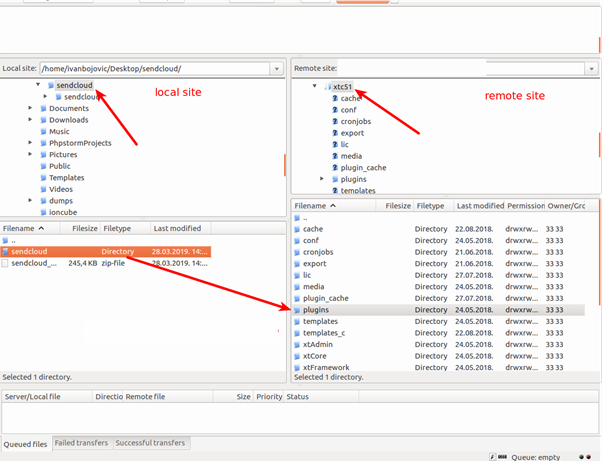 3. Log in to your xt:Commerce admin page and go to Plugins > plugins uninstalled
4. In the list of uninstalled plugins, find the Sendcloud plugin and click on the installation icon. Upon successful installation you will see the following message: "Installation successful, you can now configure the module under Plugins -> installed plugins".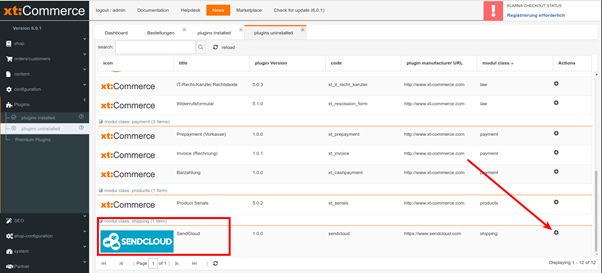 5. Now, in the menu for installed plugins, find the Sendcloud plugin and click on the edit icon. A detailed page will show. Make sure to tick the box for plugin status and save your settings.
6. After reloading your admin page, you will the Sendcloud plugin under Configuration. Click on it and log in to your Sendcloud account. Confirm the screen for authentification.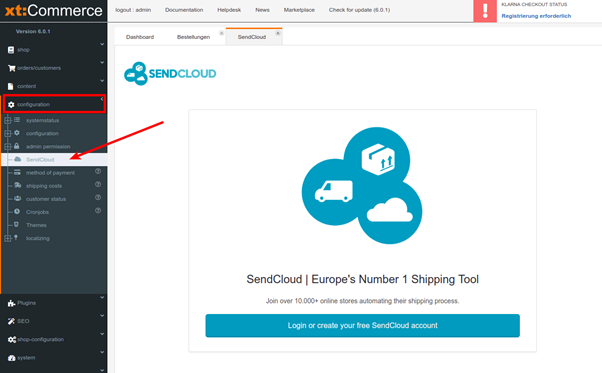 Congratulations! Your xt:Commerce shop is now connected to Sendcloud and the orders can be processed via Incoming orders.

If you are experiencing problems to connect your webshop to Sendcloud, you can check our Troubleshooting section for help.
Feel free to contact us by email at contact@sendcloud.sc or from your Sendcloud account create a new ticket from the Support section and select Questions about a webshop integration as type of support.
Enjoy shipping with Sendcloud !