Offer your customers the option of being delivered through service points can increase your shop conversion rate up to 30%. It is also becoming one of the most favorite delivery options in Europe. You can easily implement it on OpenCart thanks to Sendcloud in less than 5 minutes by following the next steps

1. In your Sendcloud account, go to Settings > Integrations and click on the pen to change settings of your shop.
2. Tick the box "Service Point" and the carrier for which you want to activate this delivery option.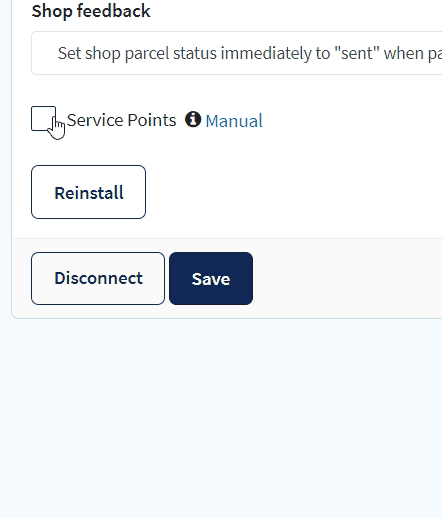 Congratulations! Service point delivery is now available on your online store. Offering several delivery options is always better than offering only one, and it also increases your conversion rate.
To understand how service points works with Sendcloud and have more information please visit our FAQ.

Feel free to contact us by email or directly from your Sendcloud account.
Enjoy shipping with Sendcloud !