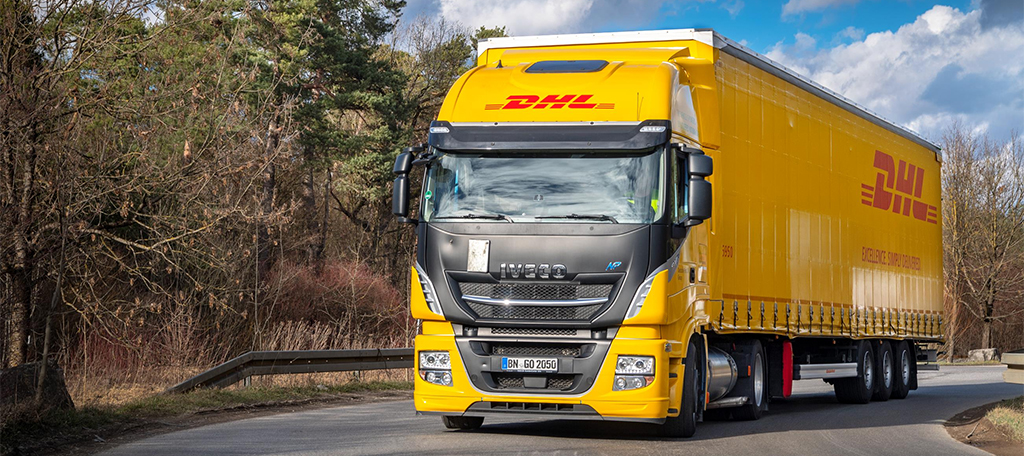 Purpose: Learn how to connect your DHL carrier contract with your Sendcloud account in three easy steps.


Become a DHL customer now! The only requirement is a valid DHL business customer contract, which you can obtain directly
here
, with a minimum of 200 national and/or international parcels per year.
---
Step 1: Activate your Sendcloud subscription
Sendcloud offers three subscriptions with which you are able to use your own transport contract: Small shop, Large shop and the Business plan.
For more information regarding which plan is best for you and the needs of your business, you can always contact us via the support section of your Sendcloud account or click here.
---
Step 2: Enable your carrier contract
Once you have activated a Sendcloud subscription, you can connect your carrier contract.
In your Sendcloud panel navigate to

Settings > Carriers & Pricing.
Go to the My contracts

tab and find DHL from the list.

Click

Add contract

. Here you can add the credentials needed to validate the connection to DHL.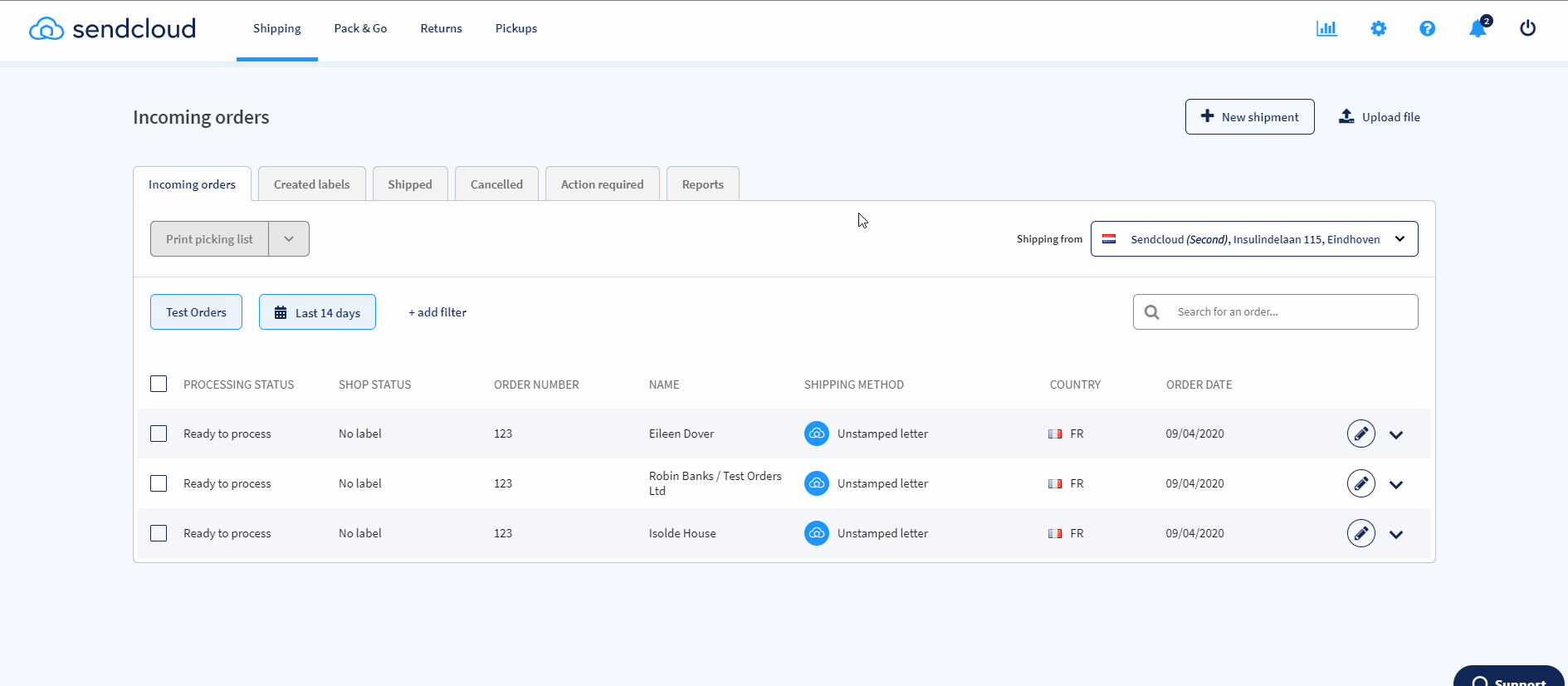 ---
Step 3: Enter your DHL contract details
Complete the form with the information below and click Save when you are done.
The following credentials can be obtained by requesting an account and shipping contract at the website of
DHL
. Once you receive the contract and the credentials of the DHL Business Customer Portal, you need to ask your DHL-sales-consultant for the tracking credentials.
Please note that we will change the label format option A6 to A4 soon. Only beta users can print A4 at this moment by selecting the A6 format. Please check this
help center article
for more information.
DHL Business Customer Portal Username

The username which you use for the DHL Business portal (dhl-geschaeftskundenportal.de)

DHL Business Customer Portal Password

The password which you use for the DHL Business portal (dhl-geschaeftskundenportal.de)

Billing number Paket

You can find the billing numbers in the DHL Business portal (Name of your account > Masterdata > Contract Positions)

Billing number Paket International
Billing number Timeframe
Billing number Paket Connect
Billing number Europaket
Billing number Warenpost/International/International Premium
Billing number Warenpost Gogreen
DHL tracking username

The DHL tracking credentials consist of tracking username and password. These can be obtained through your account manager at DHL.

DHL tracking password
Returns
Shipper Reference

The token provided by DHL to track your shipments. The reference can also be used by DHL to identify your profile and place your logo on the label.

Label format (this must be added so that the correct label format can be selected).


You can find the format in the DHL Geschäftskundenportal > Parcel & Products > Shipping > Settings > General settings.

You can choose to enable DHL address validation to help avoid relabelling fees if an address is not correct
Returns & Receiver ID

You will find the respective names of the return recipients (Receiver ID) listed in the DHL customer portal under the menu item Returns > Settings under the entry Receiver ID.
Please pay attention to the following points:
The password and username that you use to log into the DHL Business Customer Portal.
Billing numbers can be found in the DHL Business Customer Portal (Name of your account > Masterdata > Contract Positions).
DHL Tracking credentials contain a username and password. The username starts with ZT and a six digit number. Please note that the password may contain a maximum of 1 "!" (exclamation mark) as a special character. To find out these credentials, contact your DHL representative. You can also check out Step-by-Step guide.
Enable DHL address validation to avoid having to pay surcharges for relabeling if a customer's address is invalid.
Important:
Since your contract and the relevant shipping methods are individual,
please make sure
that the shipping methods you have agreed upon are activated with us. Please note that this
does not happen automatically.
If you do not see the shipping methods, please contact our support / Live Chat.
---
Step 4: Enable domestic and international returns
In order to be able to receive returns from different countries, please retrieve the country Receiver ID which can be found in the DHL business customer portal.
Go to DHL Geschäftskundenportal > Parcel & Products > Returns > Settings.

In the

Receiver and country overview,

your account manager will define all countries from which you want to receive returns (per country = one line).

Copy the Receiver ID to the Sendcloud contract settings for each country that you want to enable returns for. In the example below, under the outlined yellow box you can see the Receiver ID is here named as "BE" for returns to Belgium.


In your Sendcloud account, navigate to Settings > Carriers & Pricing > My contracts > DHL DE
Scroll down the page until you see the Returns section on the DHL DE contract settings page
Select your return country from the dropdown menu and then enter the Receiver ID exactly as it appears in your DHL portal


To add additional countries, click ± and repeat the process
Press the Save button when all countries are added
Once you have filled in the receiver ID's per country in the Sendcloud contract settings the following methods are supported on the Sendcloud platform:
DHL Retoure (formally DHL Paket Return) and DHL Mobile Retoure (formally DHL Retoure Online).
DHL Paket Servicepoint routing

With the Servicepoint routing, you have the option of redirecting the shipment to the nearest DHL Servicepoint in case the shipment cannot be delivered or because the customer's specified address cannot be located. The customer can easily pick up his shipment at the DHL Servicepoint.
Please be sure to enter the recipient or sender's email address for the notification so that the customer can be informed accordingly.
Once you've followed the steps above, your DHL contract should now be successfully linked to your Sendcloud platform and you can begin shipping on your DHL rates. When you create a label with a DHL shipping method, the label price will now show as 0.00 EUR in your account.
---
How to use DHL Tracking correctly with Sendcloud
If you have not activated your tracking, the status of your package will remain at "Announced". In order to make sure that tracking works properly while using Sendcloud, it is important to make sure that the following steps have been taken:
Contact your account manager and ask for tracking credentials (DHL tracking username & password)
Once your account manager has activated the credentials, you will receive a link to generate your password
Do not use any special characters when generating the password, except for a ''!'' exclamation mark.
As soon as you have all your credentials, you can enter them in your contract information under Settings > Carrier & Pricing > DHL > Edit:

Click on 'Save'. Done! The tracking information is now available.