Offering your customers the option of being delivered through service points can increase your shop conversion rate up to 30%. It is also becoming one of the most favorite delivery options in Europe. You can easily implement it on WooCommerce thanks to Sendcloud in less than 5 minutes by following the next steps.

Activate Service Point Delivery
1. In your Sendcloud account, go to Settings > Integrations and select the WooCommerce integration by clicking on the pen icon.
2. Tick the box 'Service Points' and the carrier for which you want to activate this delivery option (for instance, a standard and an express delivery option).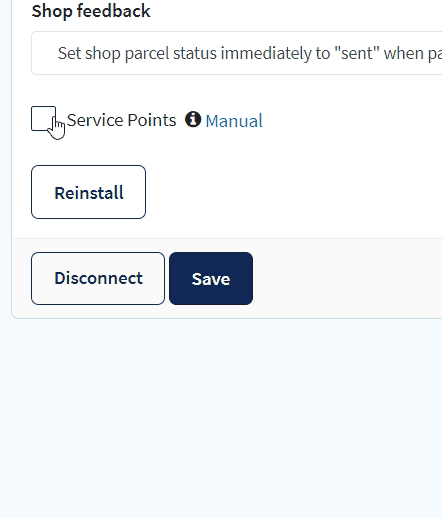 Configure in WooCommerce
3. Go back to your WooCommerce back-end and click on 'WooCommerce' > 'Settings' > 'Shipping' > 'Add shipping zone'.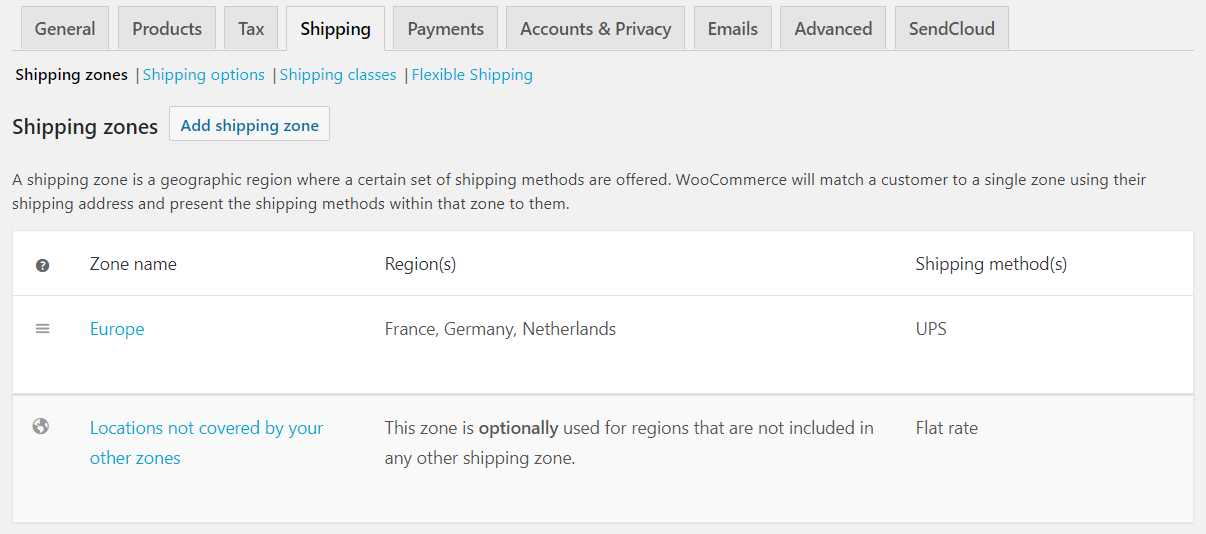 4. A new type of shipping method entitled 'Service Point Delivery' has appeared. Add this method and click on 'Edit'.
You can then enter the desired method title and the associated price. Herebelow we added a new shipping method named 'Service Point Delivery' with the carrier UPS. Type the name of the carrier in the field 'Carrier Selection'.
Note: for Mondial Relay you have to type 'mondial_relay' in the field 'Carrier selection' to allow the map to be correctly displayed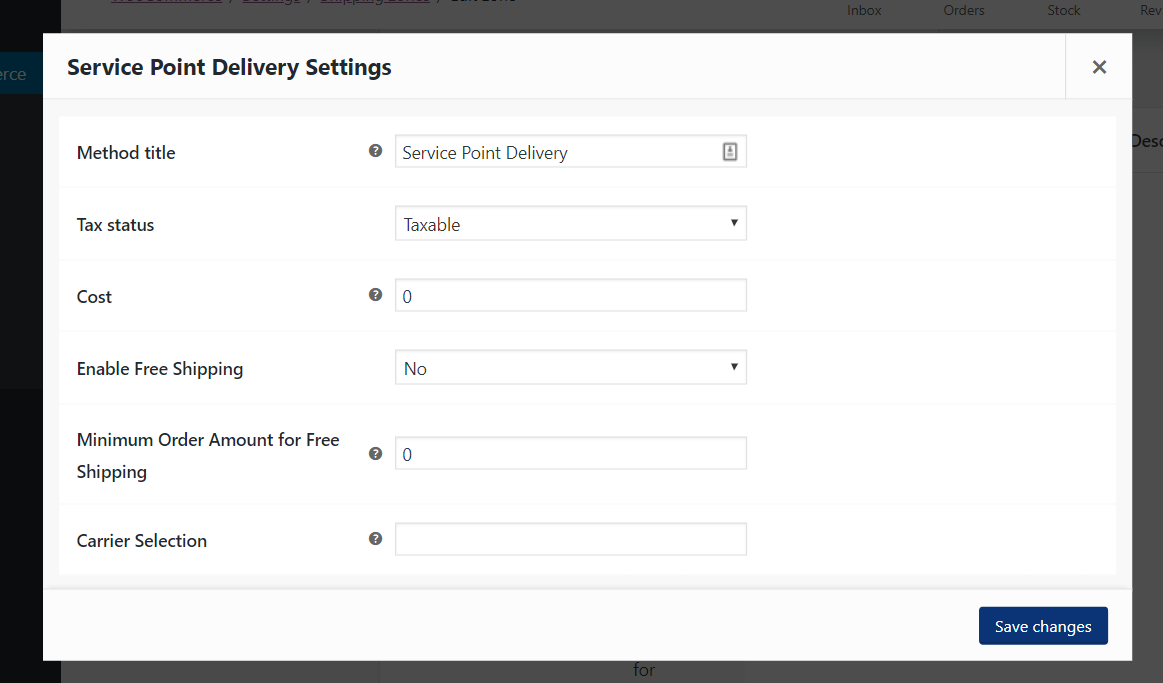 Congratulations! Service point delivery is now available on your online store. Offering several delivery options is always better than offering only one, and it also increases your conversion rate.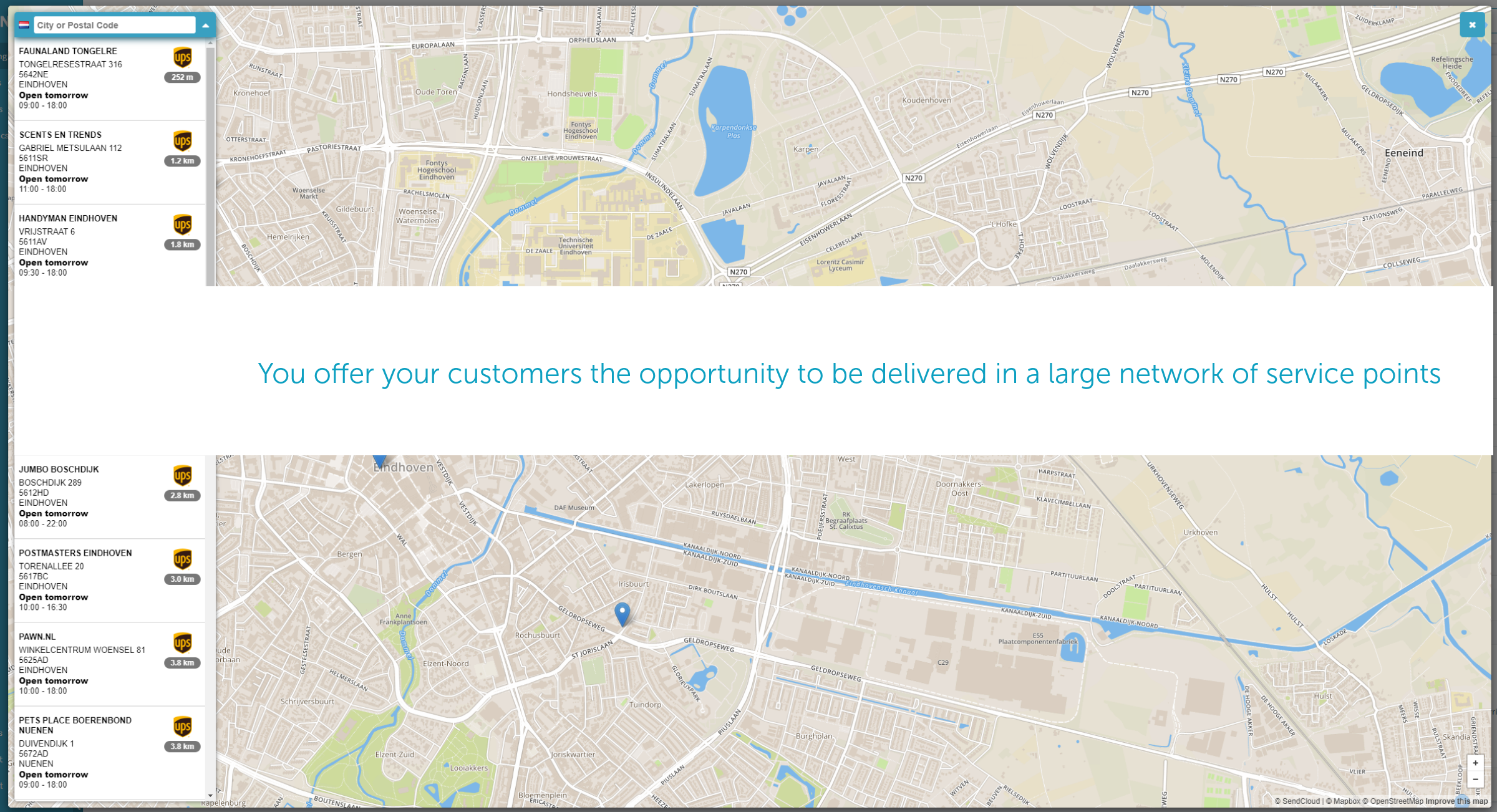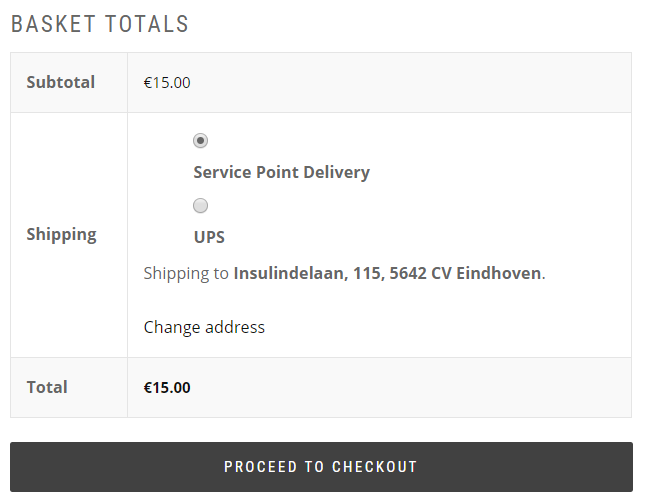 To understand how service points work with Sendcloud or if you are experiencing problems to install service point delivery, please visit our FAQ.
Feel free to contact us by email at support@sendcloud.com or use the contact form. Create a new ticket from the 'Support' section and select 'Questions about a webshop integration' as type of support.
Enjoy shipping with Sendcloud !