Purpose: In this article, we will explain how you can easily create a ticket in order to receive support from our customer service team.
---
Open a support ticket
You can open a support ticket for all questions or problems related to your Sendcloud panel or shipments. This article is meant to explain general instruction on how to create tickets. Do you have a shipment related issue? You can find more information about investigations and claims in the article How do I start an investigation and file a claim.
Access support by clicking on the question mark icon and from the dropdown select a support option.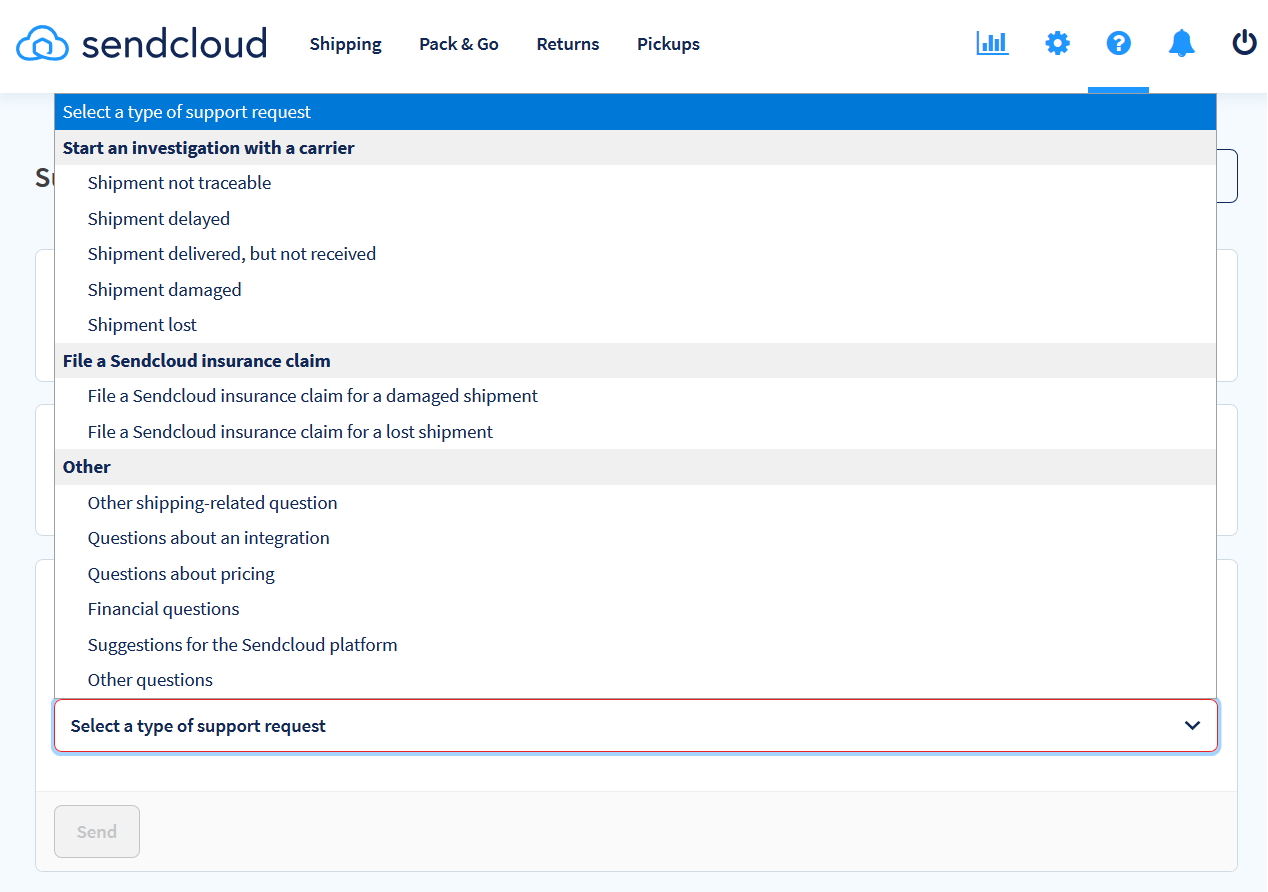 ---
Choose the type of support needed
When submitting the ticket you will be asked to describe the problem. There are a number of topics that we have already indicated for you.
Select a type of support: You can select one of these problems. Based on the problem, certain information is requested and you can fill in the form.
---
Provide details of the problem
After selecting the support type needed you can add a description. Please fill out this information as detailed as possible.
When everything is filled in, press Submit. At that moment a ticket will be created in our system.
---
The ticket is created, what now?
Our customer service team will investigate the issue and will provide you with an answer as quickly as possible. In the meantime you will be kept informed when there are developments.
This will be done through the ticket that has been submitted. The e-mail address that is set as primary in your account will be used as the reply address. In addition, it is also possible to follow up your tickets by contacting us via our live chat support. To do this, go to Support in the bottom right corner in your Sendcloud panel. To see an overview of all your tickets go to the question mark icon in the upper right corner.