Find out how to easily connect your Bol.com marketplace with Sendcloud

---
Step 1: Setup in Bol.com Account
1. Log in to your Bol.com account (right-top corner). You will be automatically forwarded via the 'existing customer' screen to log-in with your business account. You will see the following screen
2. When logged in click on your user name and choose 'Settings' in the drop-down menu

3. In the settings you have the possibility to open your API settings
Scroll down further. Here you can retrieve the public & secret key. You can copy/paste these keys into your Sendcloud account.
---
Step 2: Configuration in Sendcloud
4. In your Sendcloud account go to Settings > Integrations
5. Search for the bol.com modul and click on Learn more
6. Copy & paste the bol.com secret and public keys here and save.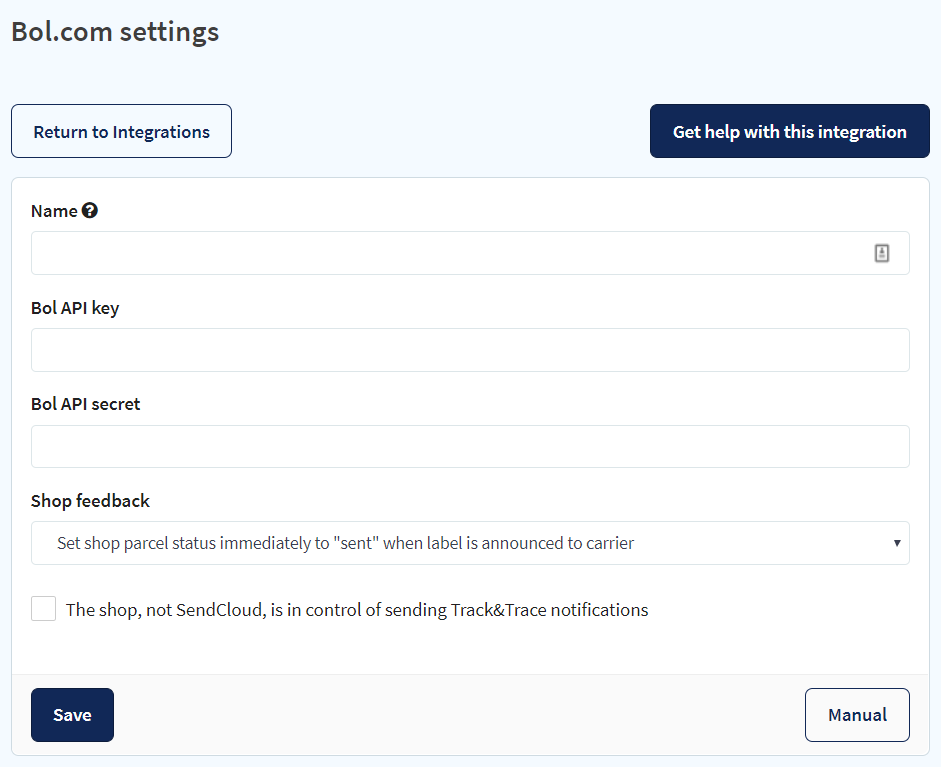 Congratulations! Now your bol.com marketplace is connected to Sendcloud and orders can be processed via Incoming Orders

---
If you are experiencing problems to connect your webshop to Sendcloud, you can check our Troubleshooting section for help.
Feel free to contact us by email at support@sendcloud.com or from your Sendcloud account create a new ticket from the 'Support' section and select 'Questions about a webshop integration' as type of support.
Enjoy shipping with Sendcloud !