Find out how to easily connect your Shopify shop with SendCloud. 
You don't need any development skills and you can do it in less than 5 minutes by following the next steps. 

1. First of all, go to you Shopify back-end. Click on the menu 'Apps' > 'Visit the Shopify App Store'.
2. Search 'SendCloud' in the bar and click on 'Add app'.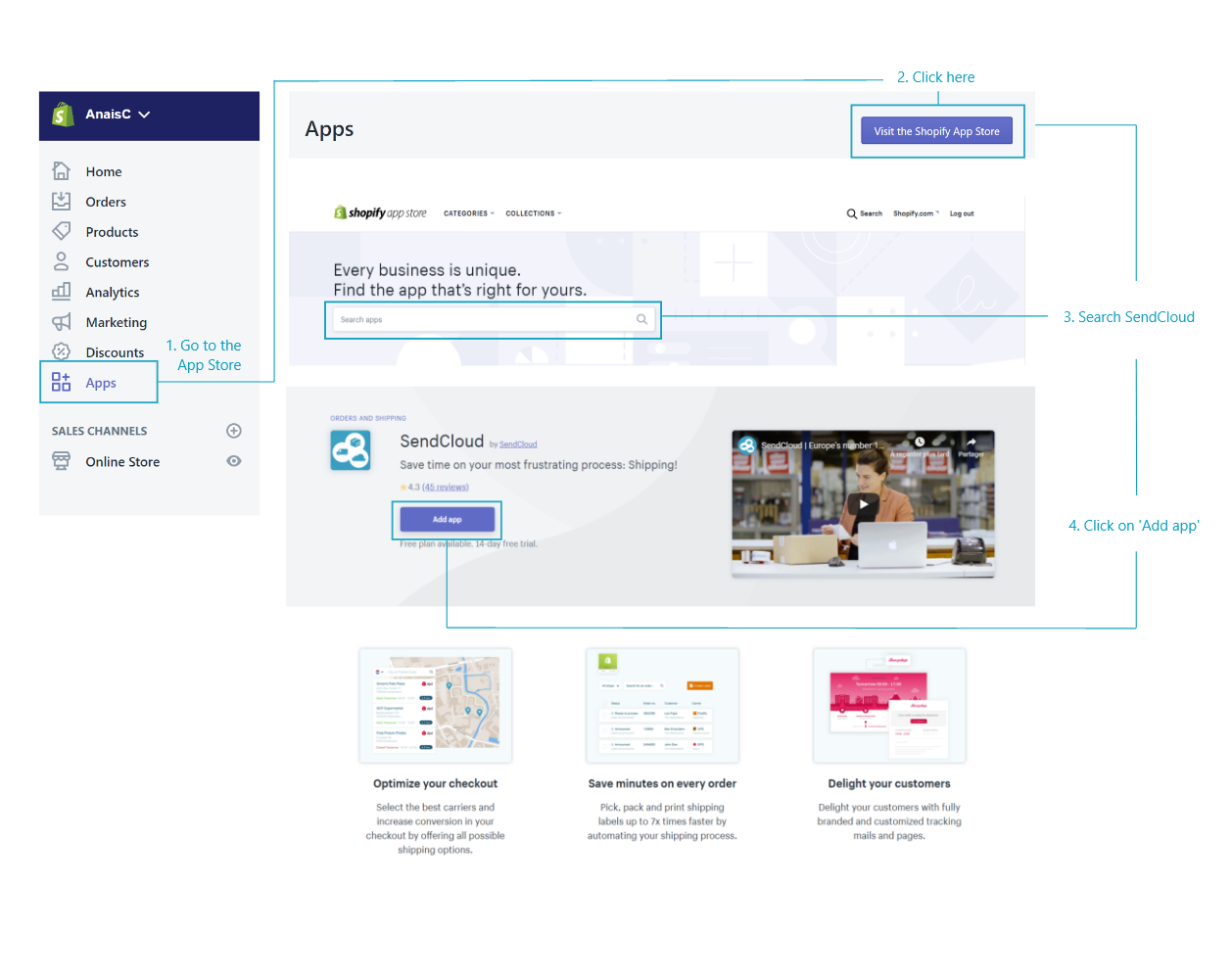 Congratulations! Now your Shopify shop is connected to SendCloud and the orders can be processed via 'Incoming orders'.