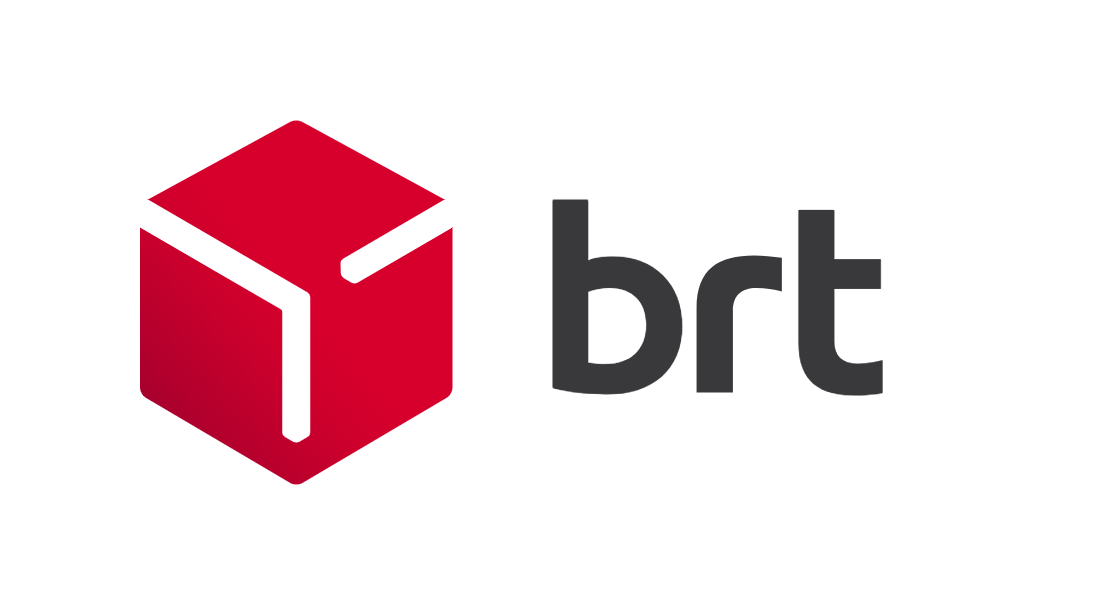 Purpose: In this article, we explain what surcharges will apply if your shipment does not comply with the shipping conditions of BRT.
If you want to know more about Shipping with BRT, click here.
---
Disclaimer: the carrier may change the shipping prices and/or surcharges mentioned below, therefore these prices may be subject to change. Even though we aim to inform you to the best of our abilities, no rights can be derived from the information provided below. Always refer to the carrier's official website for more detailed information.
---
Delivery attempts
With BRT, two delivery attempts are included in the price of a shipment.
International: If a delivery is not possible due to an incomplete/incorrect address or an absent receiver, the parcel will be placed on hold for 7 natural days. Once this period has expired, the parcels will be returned to the sender and additional service costs will be charged.
On hold costs: 5.20€ (PUDO: 4.27€)
National (Italy):

Shipping involves 2 delivery attempts

After the second unsuccessful attempt, the stock is opened for 10 days at a cost of 4.42€; Within the 10 days, you can unlock the stock by passing the directions for unlocking to us:

Same delivery

New address (note that a surcharge may be applied if delivery to the new address is handled by a different branch)

If, within 10 days, we receive no indication; the shipment will be returned to the sender at the cost of the initial shipment.

Each time the storage is released, the new shipment will include 2 delivery attempts. If the shipment cannot be delivered again, new storage will be reopened at a cost of 4.42€ (PUDO: 4.27€).
[In case the delivery address is incomplete, or the shipment is rejected by the recipient, the stock is opened immediately without a second attempt.]
---
Non-conveyable parcels
A shipment is classed as non-conveyable if it cannot be sorted on automated machinery and requires specific manual processing, which increases the costs. The handling and processing of shipments containing one or more non-conveyable parcels generate a lengthening of loading and unloading time and of sorting time, less optimization of loads, and more difficulty in the organization of delivery rounds.
Some reasons for this surcharge include:
A parcel/envelope that is too small and/or light. These parcels do not hold its position on the conveyor belt on which it is placed (flies off due to the speed of the parcel sorting machine) with the risk of ending up in the rollers and being ripped up/destroyed, as well as damaging the parcel sorting machine; or it fails to be pushed by the mechanical arms that give direction to the parcels on the conveyor belt and risks slipping and being damaged between the mechanical arm and the conveyor belt.

A parcel that is too big/large

Fragile products (eg. liquids, paint, flowers, glass products etc.)

Inadequate packaging

Irregular shape that does not allows stacking packages
Recovery costs: Italy - 2.21€ PUDO - 2.13€
To learn more about non-conveyable parcels, please read BRT's manual for non-conveyable parcels (in Italian).
---
Overview of additional surcharges
Surcharge

Description

Italy

PUDO
(Italy)

International

Proof of delivery (POD)

If you need to provide your customer or marketplace a digital proof of delivery, it is available at an extra cost and you can request it via our support team.

0.63€

0.61€

0.63€

Fuel Surcharge

Click here to find more about the fuel surcharge.

Please note: the fuel is applied to the total amount of the shipment, including other surcharges that might have also been applied.

Ferry usage
Applied to any shipment where it is necessary to use a ferry/ship (Sicily and Sardinia)

0.18/kg with a minimum of 0.93€

0.18/kg with a minimum of 0.90€

N/A

Additional Handling
Surcharge applied for each kg

1.05€ (from 100kg)

1,05€ (from 100kg)

≤ 10kg: 1.95€

> 10kg: 3.95€

Customs Charges
Additional surcharge for custom duties
N/A

N/A

7.20€
On call pick-up Service

Phone Pickup request for International shipments

In case you want to announce a pickup abroad

N/A

N/A

10.20€ per parcel
Delivery by appointment
Request your delivery by appointment through our Customer Support

3.90€

N/A
N/A
Oversize Parcels

This surcharge applies when you ship an oversized parcel

Length up to 175 cm, maximum dimension 300 cm (home delivery)

Length up to 100 cm, maximum dimension 250 cm (2Shop deliveries)

N/A

N/A

30.20€
Overweight Parcels

This surcharge applies when you ship an overweight parcel.

Home delivery: > 31.5 kg
2Shop delivery:
> 20 kg

N/A

N/A

30.20€
Island Surcharge

Islands / remote zones / duty free areas

Click here to download the full list of territories.

Minor island/Duty free area: 8.65€ per 100 kg
Campione d'Italia: 8.65€ per 100 kg
Livigno: 19.21€ per 100 kg

Minor island/Duty free area: 8.34€ per 100 kg
Campione d'Italia: 8.34€ per 100 kg
Livigno: 18.51€ per 100 kg

Azores and Madeira (Portugal): 41.70€ per parcel
Baleares: 10.20€ per parcel
Corsica: 20.20€ per parcel
Other islands: 16.20€ per parcel

Super./GDO
Delivery at supermarkets, logistics centers. In general, where slot reservation is needed.

10.76€

N/A

N/A

Return to the sender
If a parcel is returned to the sender, because it couldn't be delivered, this surcharge applies.

Costs of new shipment

Costs of new shipment

Costs of new shipment

Rerouting
Stock rerouting (per 100kg)
N/A

N/A

6.20€
All surcharges are VAT-excluded.
---
When you ship with BRT, you automatically agree to the following terms and conditions:
General and Specific Terms and Conditions