Purpose: Learn how to connect your own Evri or Evri C2C carrier contract with your Sendcloud account in three easy steps. 
The Sendcloud subscription plans have been updated. If the subscriptions shown in the banner above don't match your current subscription plan and you'd like to know more, please click here
---
Step 1: Activate your Sendcloud subscription 
Sendcloud offers three subscriptions with which you are able to use your own transport contract: Lite, Growth and Premium plan. 
A confirmation message will tell you that your subscription is activated. Make sure that you have activated direct debit beforehand. Click here for help setting up payment via direct debit in your account. 
---
Step 2: Connect your Evri/Evri C2C contract
Once you have activated a Sendcloud subscription, you can connect your carrier contract. 
Login to your Sendcloud account and navigate to Settings > Carriers and Pricing > My contracts
Find Evri or Evri C2C in the list of carriers and click Add contract
---
Step 3a: Enter your Evri account details
Complete the form with the information below and click "Add this contract" when you are done.
Client ID
Client Name
Password
Username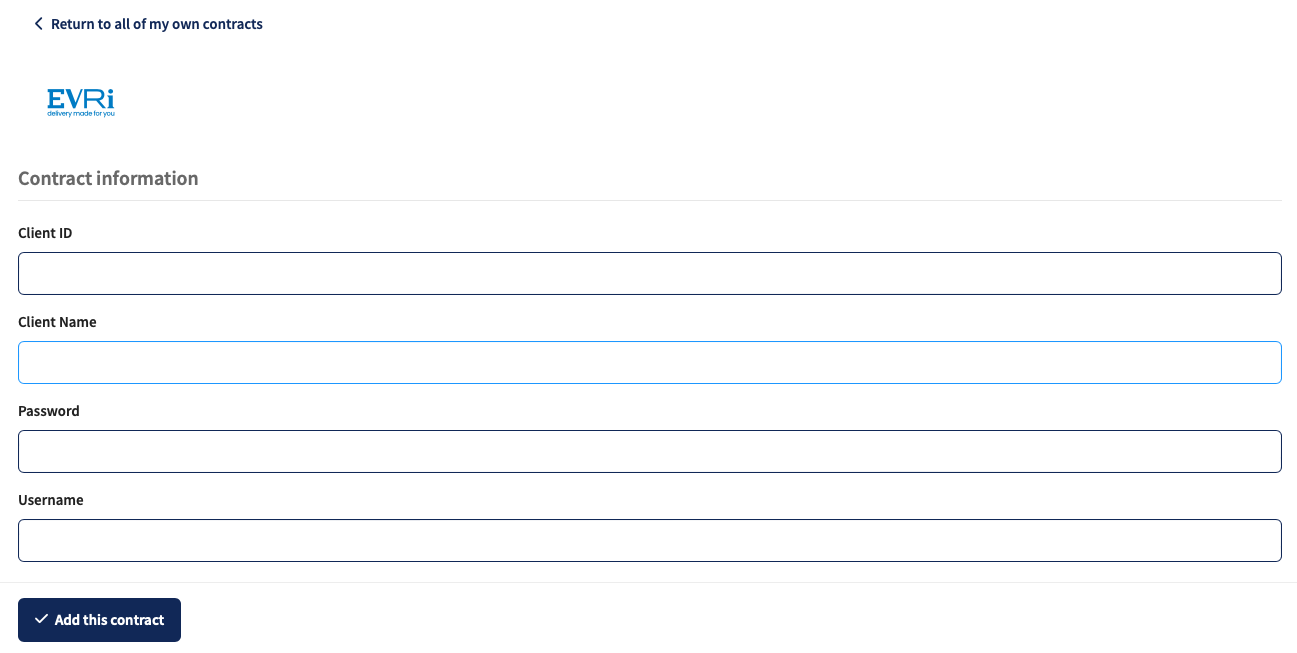 Contact EvriClientDesk@Evri.com for your login details. They'll be able to provide you with the necessary information.
---
Step 3b: Enter your Evri C2C account details
Username
Password
Client ID
Client Name
Tracking API Key
Tracking Client ID
Tracking Client Secret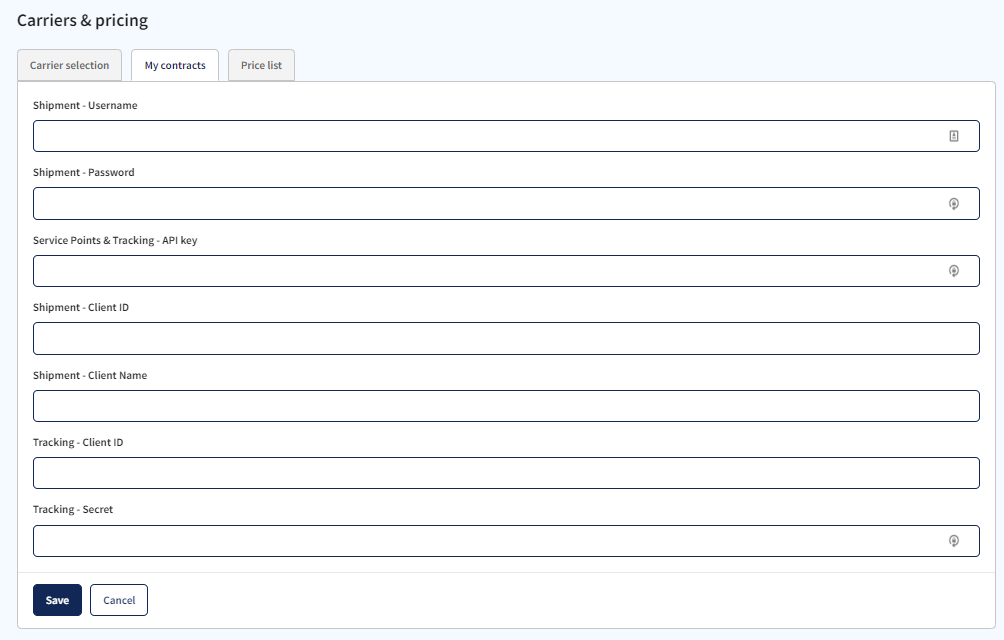 Note: 
You should be able to find this information by logging in to your
Evri account services
or by contacting your Evri account manager/sales representative. 
---
Done! Once you've followed the steps above, your Evri contract should now be successfully linked to your Sendcloud platform, and you can begin shipping on your Evri rates. When you create a label with a Evri shipping method, the label price will now show as 0.00 EUR in your account.