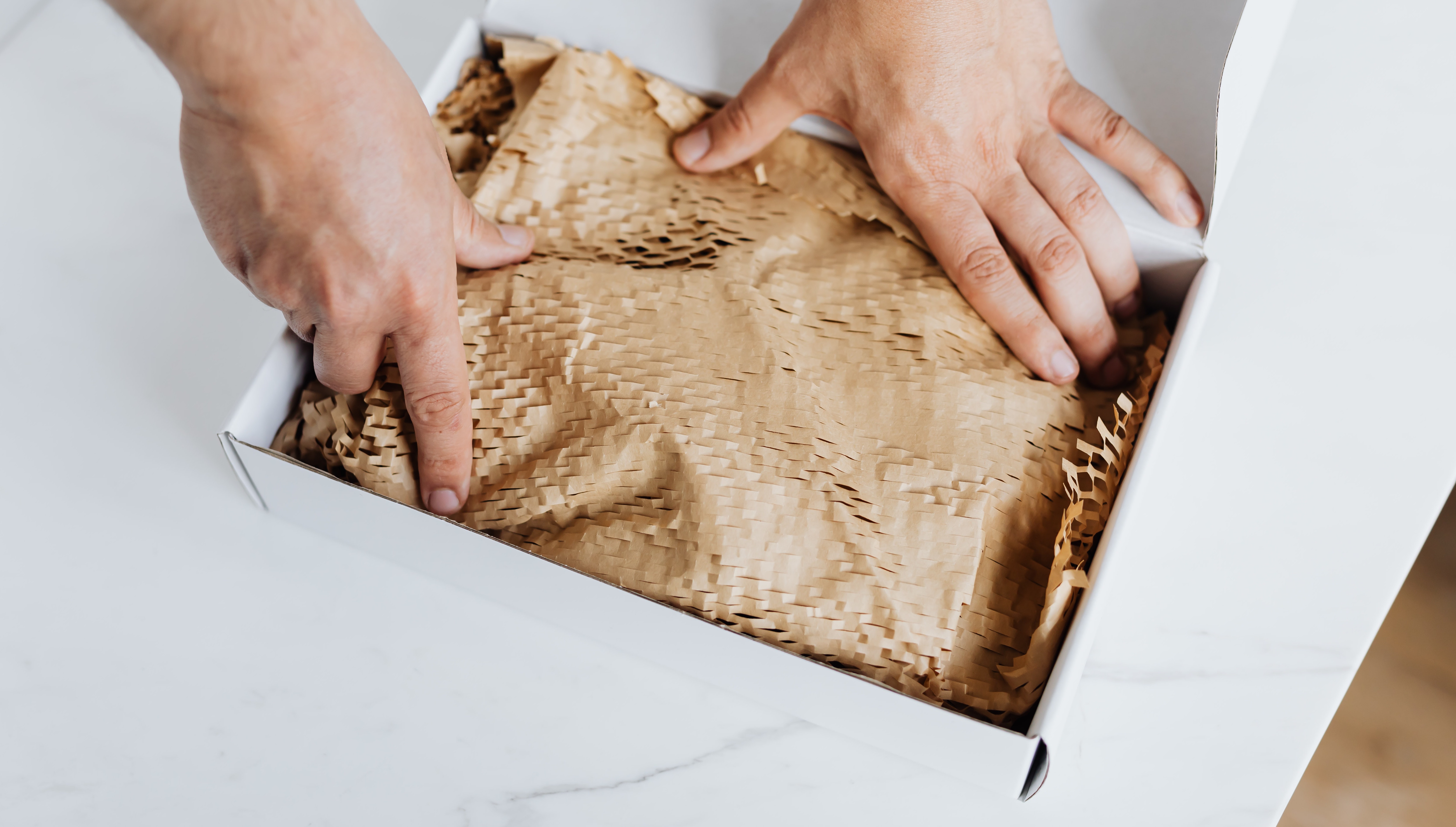 Purpose: learn how to process a store pickup via Sendcloud.
---
You might offer your customers the option to come pickup their order in the store. Sendcloud doesn't differentiate between regular shipments and shipments that the customer picks up at your store. Instead, all orders are being imported. When you delete an order in Sendcloud, it automatically returns in the incoming overview after the next order fetch. This means that deleting those orders isn't the solution and store pickups need another way of processing.
Unstamped letter
The unstamped letter shipping method could be used for orders that are being picked up in your store. If your order doesn't require an actual shipping label, but you do want to remove the order from your incoming order overview, you can create it with the unstamped letter method. Keep in mind that a tracking email might still be sent to your customer.
---
Deactivating tracking emails
Method 1:
The first method is very basic, but it requires you to manually edit every order where the delivery method is 'store pickup'. Simply remove the customer's email address from the order details. This way, no tracking email can be sent to your customer.
Method 2:
This method is mainly relevant for users with a Small Shop plan and up. The final step involves shipping rules and this feature is not available for Essential users. If you're an Essential user, you could use steps one through four but it might be that the first method is a better fit for you.
Create a new brand at settings > brands. Make sure to give it a different name than your original brand. For example: you can add "store pickups" in the name.
Add a new address, so you can link your new brand. You can do this at settings > addresses > shipping address. Make sure to fill out the brand name at Label (optional) as well. This way you can identify this address through the platform.
Go to settings > tracking emails and select your new brand. You can now deactivate the track and tracking emails for this specific brand.
Whenever you decide to create an unstamped letter label for your store pickup, you need to make sure to use the shipping address/brand that you just created. If you've followed the steps correctly, no tracking email will be sent.
Set up your shipping rules. Continue reading below for more information on this.
---
Shipping rules
This is a manual process and therefore quite time consuming. If you have a Small Shop plan or higher, you can use shipping rules to automate this process. There're two kinds of shipping rules that you could use for store pickups.
Shipping rule 1
For example: If checkout method contains "store pickup", then ship with unstamped letter.
Shipping rule 2
For example: if checkout method contains "store pickup", then ship with address X (brand Store Pickup).
You can also combine both shipping rules into one: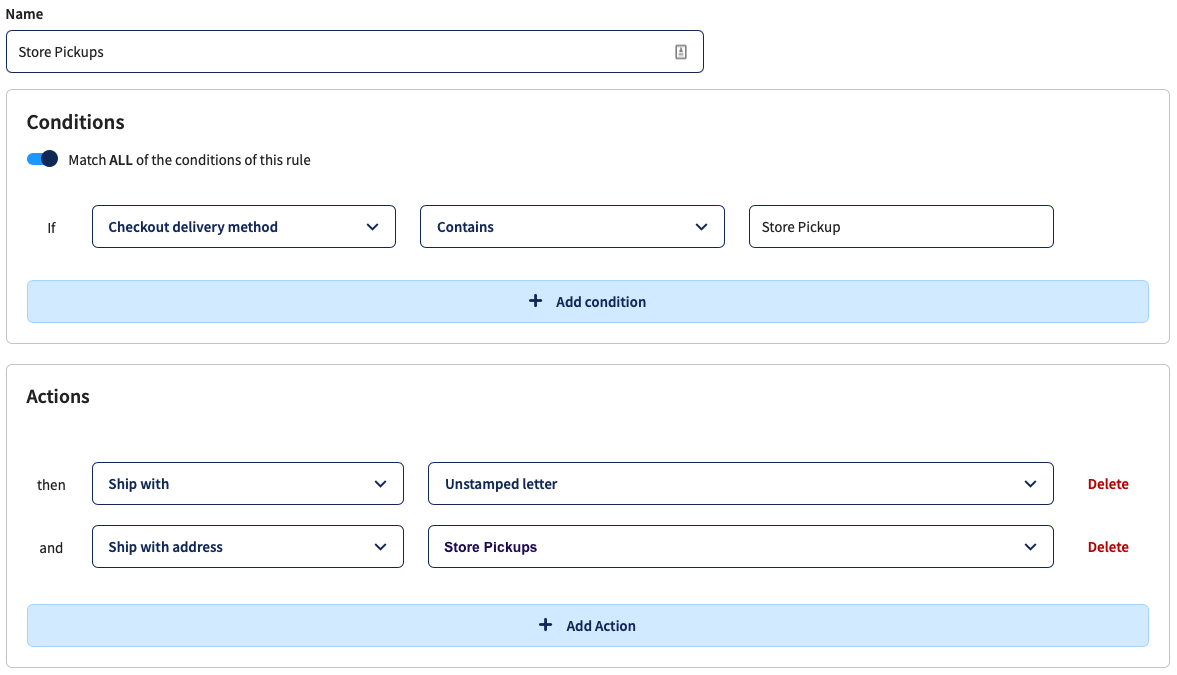 The first shipping rule makes sure that orders coming in with a checkout method containing "store pickup", automatically have unstamped letter as shipping method. The second rule makes sure that the correct sender address/brand is linked, so no tracking email is sent. If you need help setting up this shipping rule, you can contact customer support.
---
Related articles:
→ Automate your workflow using Sendcloud Shipping Rules