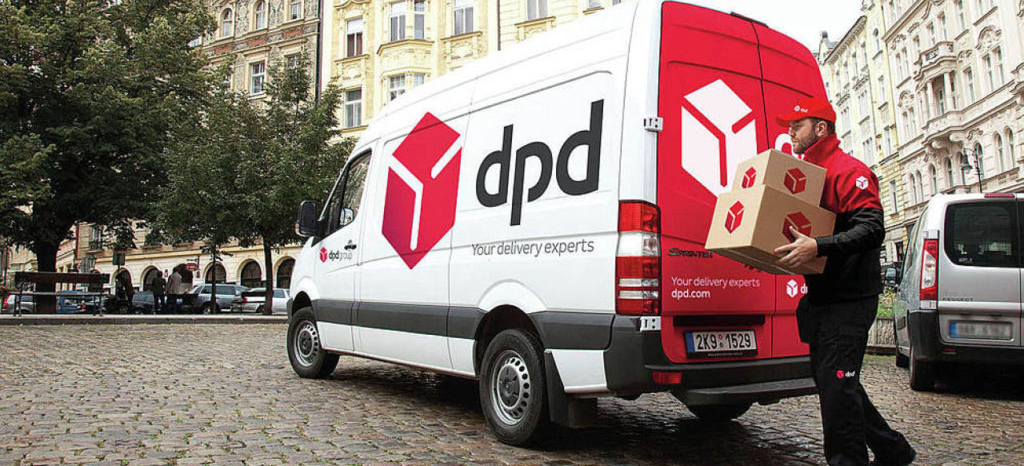 Purpose: learn how to avoid unwanted DPD surcharges when your package does not meet the carrier shipping conditions.
---
The carrier may change the shipping prices and/or surcharges mentioned below, therefore these prices may be subject to change. Even though we aim to inform you to the best of our abilities, no rights can be derived from the information provided below.
---
Peak surcharges
What are peak surcharges?

Black Friday and the Christmas season are right around the corner, resulting in a radical increase in shipping volumes.

Shipping carriers charge peak season surcharges to ensure that service levels and the delivery experience are still maintained despite this influx of increased shipments during this period. These additional fees compensate for the additional costs shopping carriers face, including increased staffing and longer service hours. They are applied in addition to other, regular surcharges.
During the period 20.11.2022 - 31.12.2022 DPD BE charges a surcharge of €0.25 per parcel
---
Surcharge over size and oversize weight - 35.05 EUR
This surcharge is applied when your parcel exceeds the maximum weight and dimensions as described in DPD's shipping conditions. If a parcel is too heavy or too large, it must be taken off the automated sorting belt and manually processed, resulting in the additional fee.
If you are shipping overseas, also consider the volumetric dimensions of your package. If the L x W x H / 5000 is higher than 31.5kg, you can also expect to receive this surcharge.
Dimensions DPD Home
Longer than 175cm length
Above 31.5kg weight
Belt circumference larger than 300cm (1x length + 2x width + 2x height).
Dimensions DPD Pickup point
Longer than 100cm length
Above 20kg weight
Belt circumference larger than 250cm (1x length + 2x width + 2x height).
How can I prevent this surcharge?
To avoid this surcharge, we advise you to stay broad in terms of parcel dimensions and weights. Packages are measured and weighed by specially calibrated equipment, however measurement differences can occur. Always allow yourself some additional room to ensure you won't exceed the dimensions.
---
Surcharge package return to sender - shipping costs + 2.50 EUR (national) / 10.00 EUR (international)
If a parcel cannot be delivered, it will be returned to you for your regular shipping costs in addition to a €2.50/€10.00 surcharge. This surcharge is applied if the parcel is refused by the recipient.
How can I prevent this surcharge?
Make sure your customer's address is correct before creating your label. Activate tracking email notifications so your customer is aware that the parcel is due to be delivered.
---
Surcharge remote area - price varies per area*
DPD also delivers your shipments to remote and difficult to reach areas (including islands and ski areas). The transit time for these areas is therefore longer than average, resulting in an additional surcharge.
How can I prevent this surcharge?
Check if a shipment concerns a remote area by checking the link (in Dutch) below. For Belgian customers, this is viewed on the invoice as an island surcharge.
---
Non standard package (NSP) - 2.35 EUR
A non-standard package allowance can be applied for parcels which fall under any of the below criteria. This list is not exhaustive - always double check the DPD shipping conditions before shipping.
Your package:
Has a length or diagonal measurement > 130cm and ≤ 175cm (maximum length);
Has unstable, irregular shapes (sphere, cylinder, roll)
Has a poorly legible label or missing shipping label.
---
Surcharge heavy parcel - 1.55 EUR
When the parcel is heavier than 20kg and lighter or equal to 31.5kg (maximum weight), you'll receive a surcharge of €1.55. The processing of heavy parcels requires an adjustment of DPD's sorting and transport options.
---
Surcharge new label (barcode not readable) - 0.32 EUR
A parcel label is the ID of your parcel. Without this label, the parcel can't be sorted or delivered to the correct address. That is why DPD provides your parcel with a new label in case the barcode isn't readable.
---
Surcharge new label (new label) - 1.05 EUR
A surcharge apples to every printer label in the event that DPD has to print a parcel label at the sender's request or if a parcel label needs to be reprinted (illegible, wrong barcode etc.).
---
Surcharge repacking parcel - 10.00 EUR
When the packaging of your parcel isn't sufficient or if it's severely damaged, DPD will repack your parcel. For the packaging and the manual work that goes into this, DPD charges you €10.00.
---
Surcharge missing export documents - 28.10 EUR
In case of missing, incomplete or incorrect export documents, there wil be a surcharge of €28.10. The reason behind this is that additional manual work and storage is required.
---
Surcharge Europallet return - 3.05 EUR
When you have a DPD pickup, you can use their Europallet return service. This means that you can ask for your pallets back (with a minimum of 30 pallets). DPD charges €3.05 for this service. For more information about this service, please contact our support team.
---
To avoid the above mentioned surcharges, please carefully read the shipping conditions, make sure you stay well within the permitted dimensions and, of course, select the right network for your package.