Purpose: This is a guide on how to create a return without printing a physical label. Buyers returning items in the return portal have the option to select a normal label (to print) or a label-free option.
This feature is currently only available for users with a DHL direct contract in Germany.
---
Related articles:
→ How do I set up my return portal
→ How customers can make a return
---
Why Support no-printing returns?
Below is a list of common reasons to support paperless returns:
Statistics show that fewer households own a printer.
The importance of green delivery is growing rapidly.
Paperless return labels are easier and cheaper for your customer.
---
Enable paperless returns
Go to Returns via the settings in your Sendcloud panel.
In the Return method section, you can choose to offer your customers.
Under Enabled carriers select DHL Germany (direct contract only).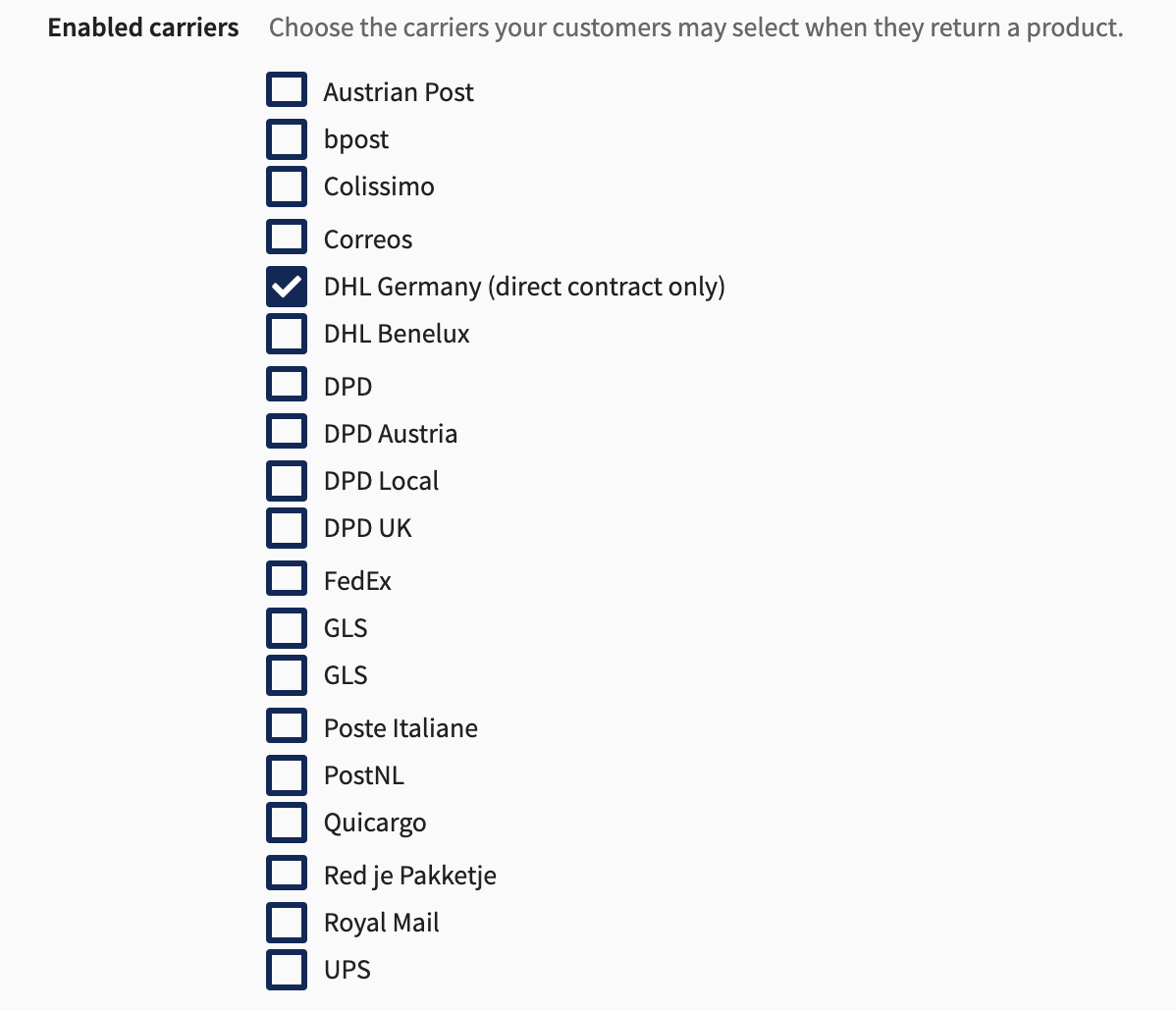 ---
How customers can create a paperless return
If your customers have a DHL DE service point within 10km they will find labelless return as one of the options in the return portal.
Your customer can select No printer needed or Print at home.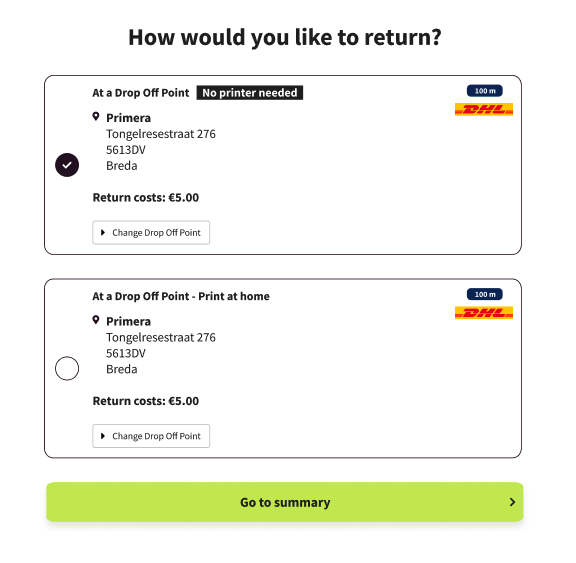 The customer will receive a QR code, this will work the same as a label and can be shown at DHL DE Drop-off point. The customers receive a track & trace email, attached to the email there will be their QR code.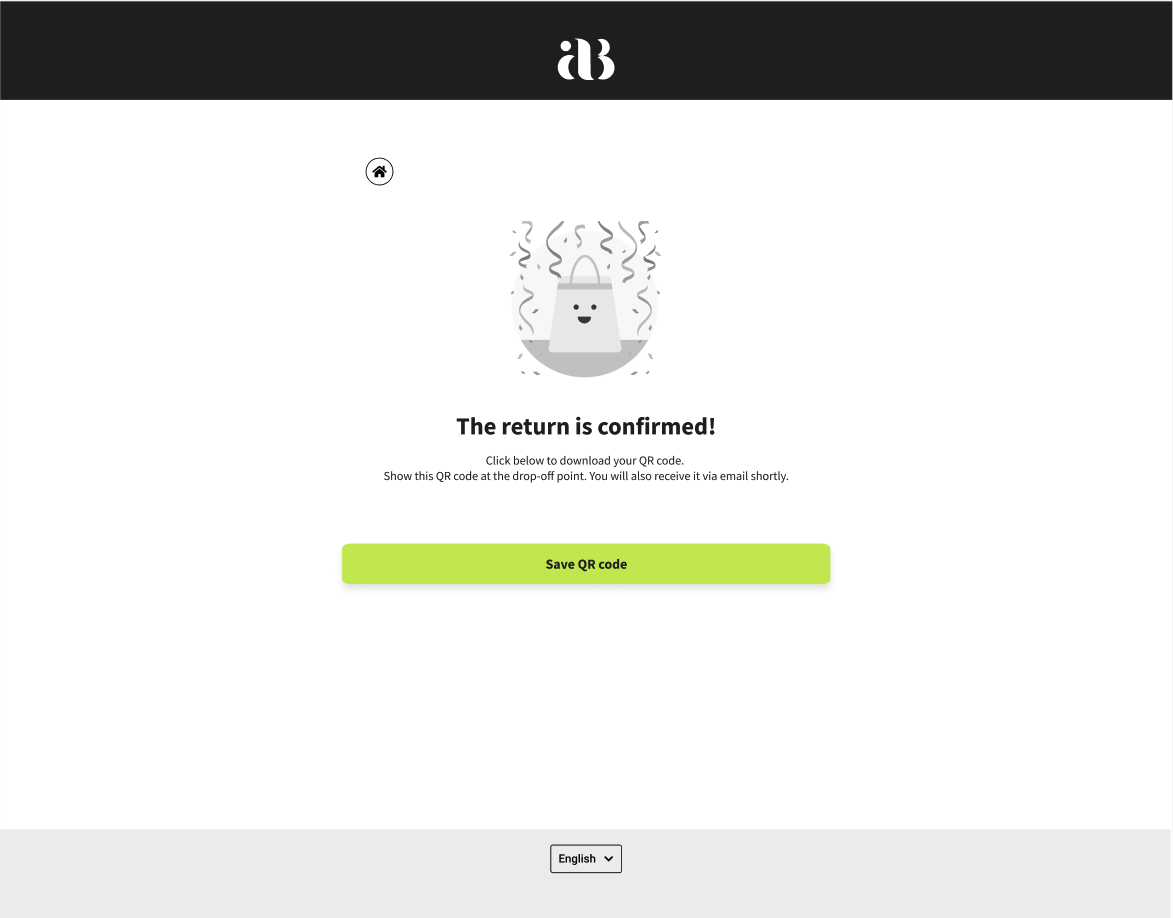 ---
FAQ




Are all DHL DE service points supporting this method?


Yes, all DHL DE service points support paperless returns.

Are Lockers also supporting this?

Yes, locks also support DHL paperless returns.

In the future, will Sendcloud implement paperless returns with more carriers and countries?


Yes, we are first testing paperless returns with DHL DE.

Can my users choose to print a label?

Yes, within the return portal your users can select No printer needed or Print at home.