Purpose: Learn how to connect your own Bpost carrier contract with your Sendcloud account in three easy steps.
---
Step 1: Activate your Sendcloud subscription:
Sendcloud offers three subscriptions with which you are able to use your own transport contract: Small shop, Large shop and the Business plan.

For more information regarding which plan is best for you and the needs of your business, you can always contact us via the support section of your Sendcloud account or click here.
---
Step 2: Enable your carrier contract
Once you have activated a Sendcloud subscription, you can connect your carrier contract.
In your Sendcloud panel navigate to Settings > Carriers & Pricing. Find Bpost in the list of carriers and press enable. Then go to the My contracts tab and find Bpost from the list. click Add contract. Here you can add the credentials needed to validate the connection to Bpost. Proceed to Step 3 to find out how to obtain this information.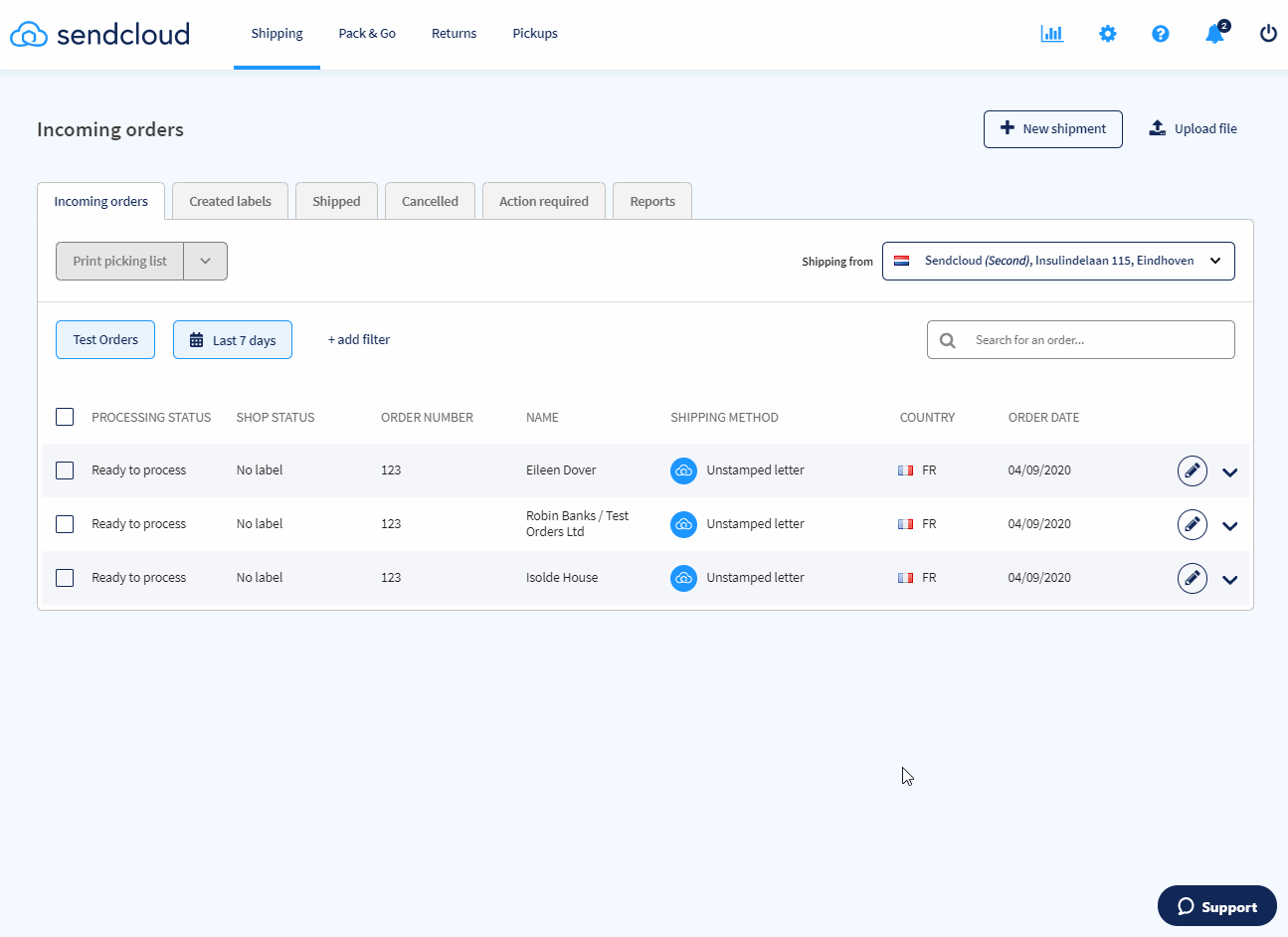 ---
Step 3: Gather your credentials and information
Go to the bpost Shipping Manager tool and navigate to Admin and follow the steps below:
Click on € symbol international home or office
Select all countries / zones from left column and add them in the right column (add a random rate)
Save your changes
Once you have completed the above, you will need to request your credentials. You will need to obtain the following:
Account ID

Your Bpost account ID consists of 6 digits. You can look up your account ID using the steps below:

1. Go to https://www.bpost.be/portal/login
2. Choose 'Shipping Manager
3. Go to "Admin
4. Go to 'General Settings
5. Here you can find the 'Account ID

General service passphrase

1. Go to https://www.bpost.be/portal/login
2. Choose 'Shipping Manager
3. Go to "Admin
4. Go to 'General Settings
5. Here you can find the passphrase. Note that this passphrase must not exceed 30 characters.

Tracking service passphrase


Your 'Tracking Service Passphrase' cannot be found in the Bpost user portal. To request this password, please contact SMB_TXP_SHIPPINGMANAGER@bpost.be. The Shipping Manager department will generate a 'Tracking Password' for you.
Once you've collected the information above, return to your Sendcloud account via Step 2 and enter the information into the fields below. Press save when you are done.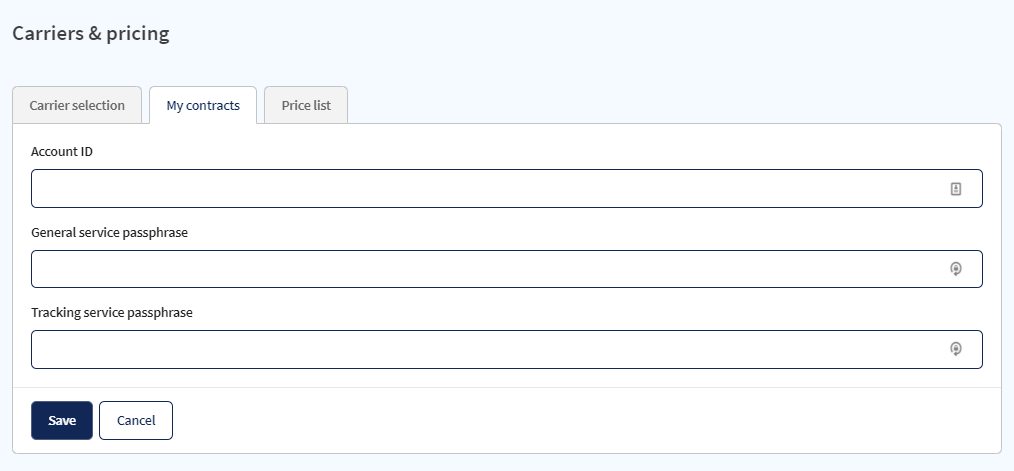 ---
Done! Once you've followed the steps above, your Bpost contract should now be successfully linked to your Sendcloud platform and you can begin shipping on your Bpost rates. When you create a label with a Bpost shipping method, the label price will now show as 0.00 EUR in your account.