Purpose: The follow the instructions below to learn how to correctly update the plugin to resolve bugs and push new features through to your Sendcloud Panel.
---
How to update the Sendcloud Plugin from the previous release version to refresh your OXID 6 integration?
1. Deactivate the Sendcloud plugin
Navigate to the OXID Admin section, go to Extensions > Modules > Sendcloud and press the Deactivate button to deactivate the plugin.

---
2. Upload the module
Follow the steps in our "OXID 6 Integration" manual to re-connect your shop

---
3. Reactivate the module
When you have followed the instructions in Step 2 and your updated module is successfully uploaded, go to Shop Administration > Extensions > Modules, and navigate to Sendcloud. To configure please press Activate.
---
The parcel weight for is not exporting to Sendcloud
The most common reason for this issue is that the product has a variant for which the weight has not been set correctly.
Note:
In OXID, parent and variation products are treated the same: they have the same fields to be set - among them, is also the weight . The only difference between product and variation is that a variant contains a link to its parent, and parents cannot be purchased. Because of that, their weights can be different.
1. To set the weight go to the parent product which is not exporting correctly and click.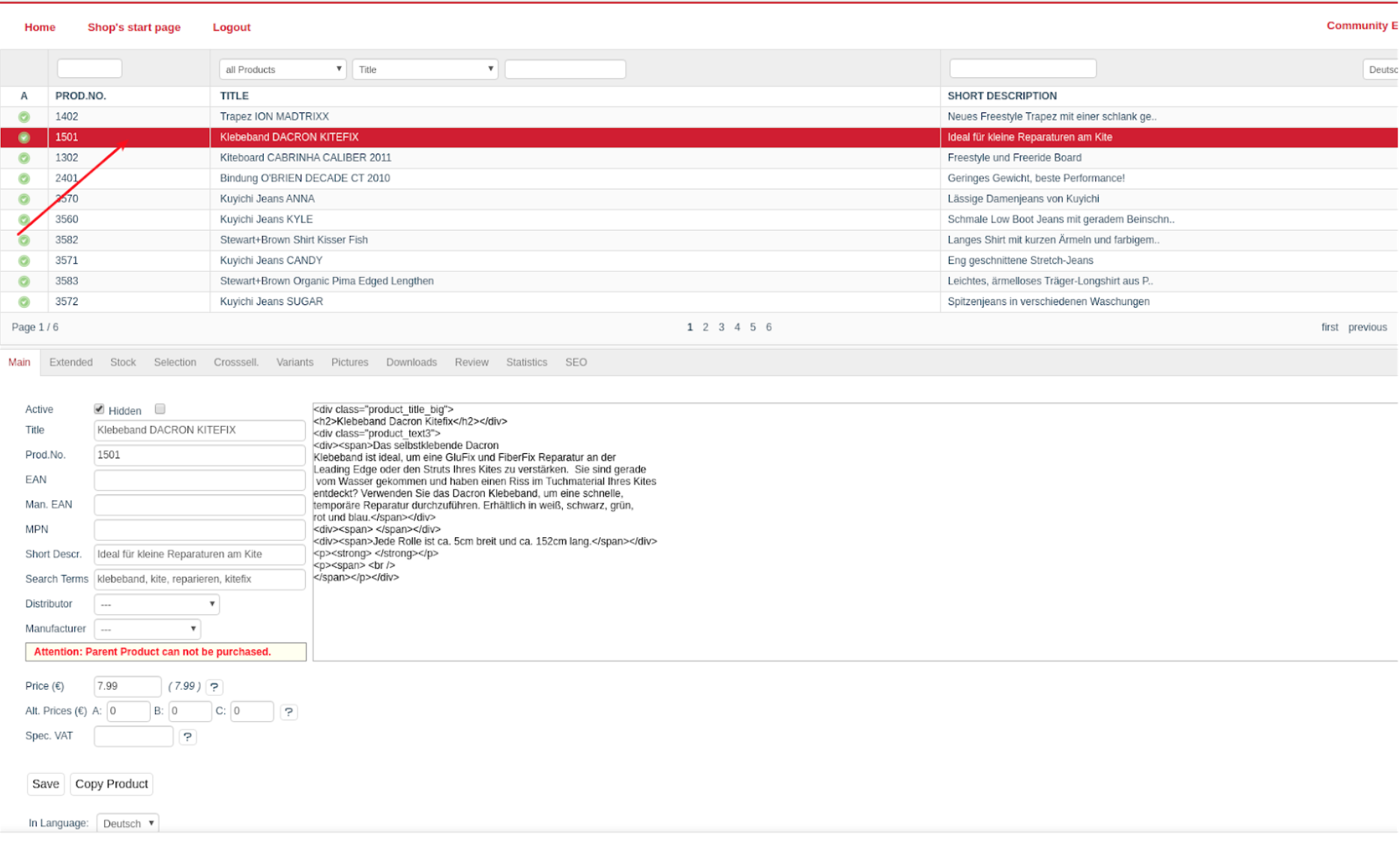 2. The dropdown will land on the Main tab, navigate to the Variants tab. The product variants will be listed.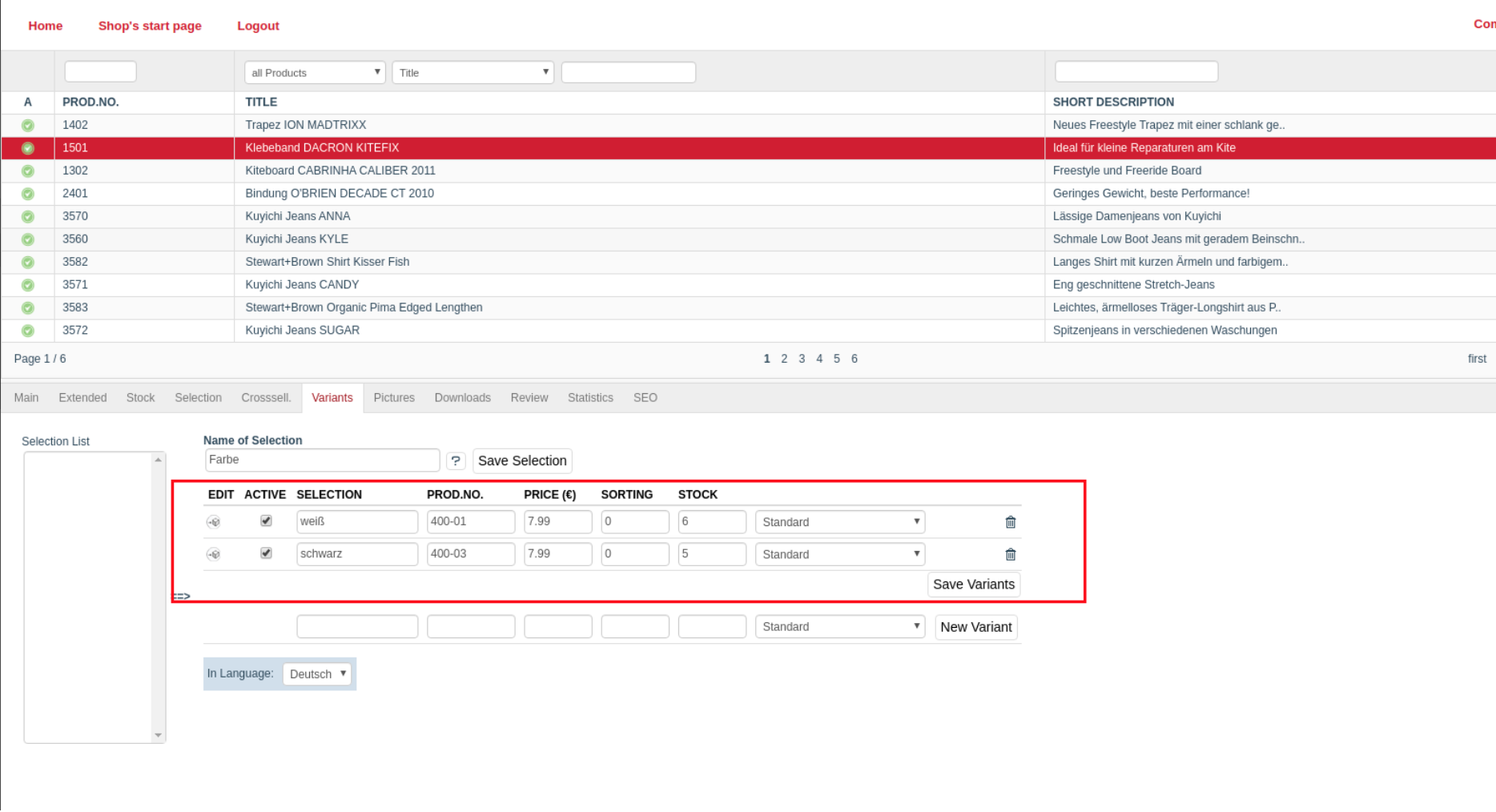 3. To check If you order that your variants have a proper weight set, click on the Edit button. Repeat for each variant.


4. If you need to change the weight of a variant, please open the Extended tab > under Variant of > set the correct Weight value and please remember to save.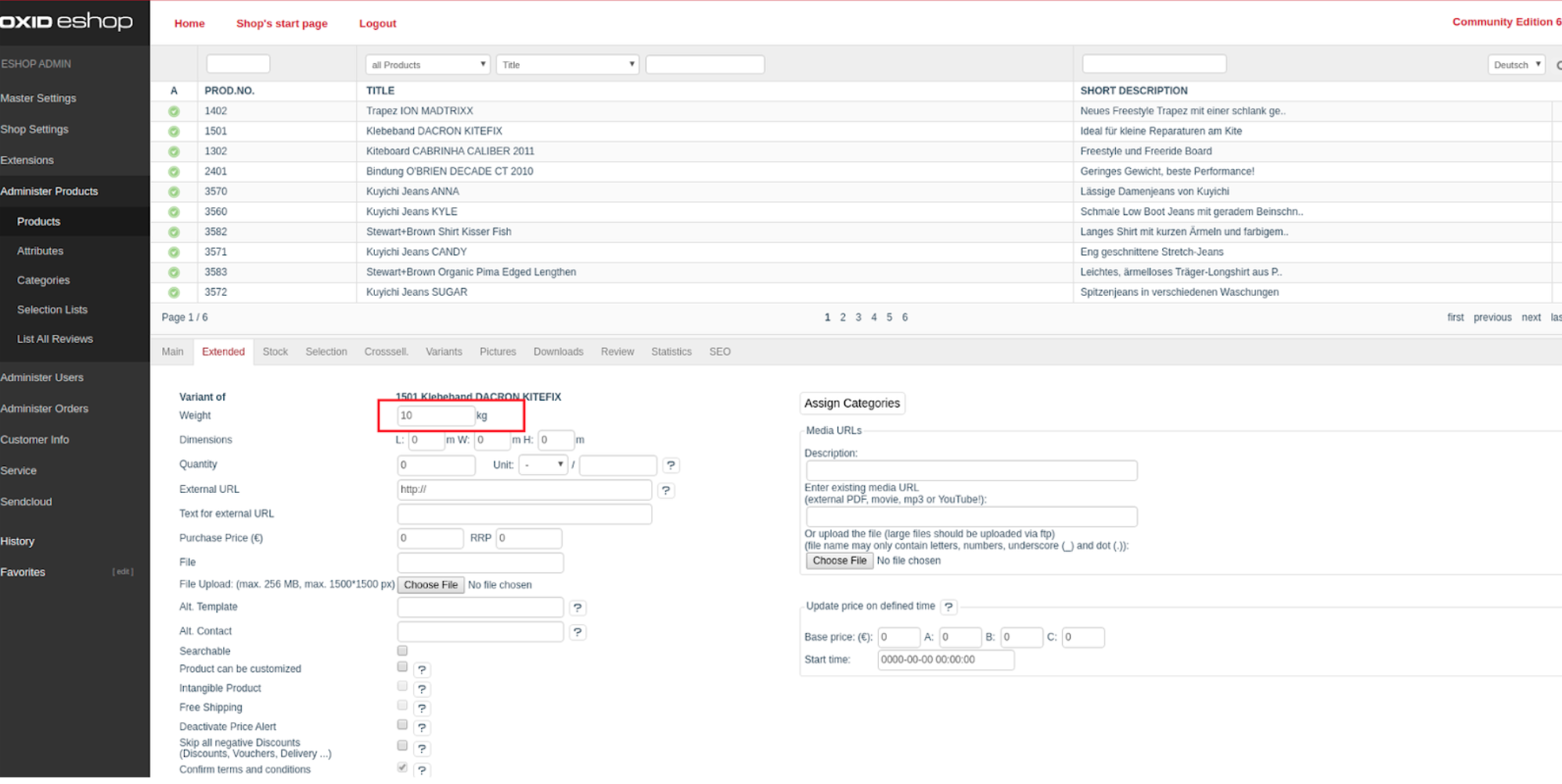 When the weight is set on all variations it will be exported properly to the Sendcloud system.