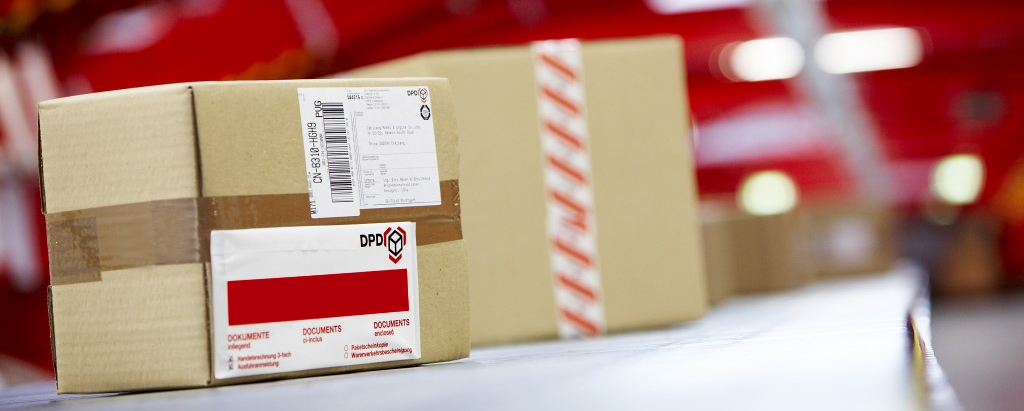 Purpose: Find advice and packing tips to help you properly protect your parcels and avoid the risk of damage during transit, or rejection of insurance claims due to improper packaging. The guidelines are applicable to all carriers, but are particularly relevant to DPD damaged parcel claims.
---
When you choose to ship with DPD, all your shipments are insured as standard up to 520 euros.* When a package is damaged you can start an investigation with us through your Sendcloud Panel within 7 days of the delivery. Please note that these guidelines are for advice only - the decision about whether or not a claim is liable rests with the carrier, DPD. 
---
Outer packaging guidelines
Bear in mind that your shipment may travel hundreds or thousands of miles through a sophisticated shipping network.
Protect against drops
In the carrier sorting centres, all parcels are placed on conveyor belts. During this process, your parcel needs to be able to

withstand small falls of up to 100cm

on edges, corners and sides, as some conveyor belts are situated higher than others. 
Use new, robust packaging boxes 
Always ensure that you use packaging boxes

specifically designed for shipping goods

. These boxes are more robust and stronger than standard boxes. These should be high quality and

double corrugated cardboard

. For heavy and delicate goods, opt for

double walled, crush-proof boxes

with equal edges, preferably new, whenever possible. 

Avoid reusing boxes

, as the integrity of the box may have been damaged during the previous shipment. This means that you should avoid shipping parcels in the original packaging in which you receive them from the manufacturer.

Do not use a box which is already showing signs of damage or having been affected from previous use or moisture damage.
Choose the appropriate box for the contents
The box must be

suitable for the weight of the parcel contents

. The manufacturer stamp on the box can indicate the construction type and the strength of the box. Always make sure the packaging dimensions are in line with your chosen shipping method, or you may be liable to receive a surcharge. 

Never

attach or bundle one or more packages together

and avoid odd-shaped or rounded packaging which may be subject to special handling or be liable for a surcharge. 

Be especially attentive to the durability of your packaging materials when shipping

internationally

, as these shipments are handled by a network of aircrafts, conveyors, freight and people before reaching their destination. 
---
Inner packaging guidelines
During the transportation journey, the contents of the packaging must be resistant to moving around within the box. It is important to properly stuff and secure the insides of the box.
Use appropriate filling material 
Wrap each individual item within the parcel with protective cushioning or bubble wrap individually. Items which are sensitive to damp, dust or water damage must be contained within a sealed plastic bag for protection. Small items and separate accessories must be packed in a bag before placing in the outer packaging and properly cushioned against movement. 
Ensure a 6cm distance between the shipment contents and the walls of the box. The cushioning material should be at least 5cm thick and protects the contents from the bottom, top and sides of the box.
Fragile goods and glassware should be wrapped several times individually and then placed in individual boxes before being placed into the outer box and filled with additional cushioning material.
Prevent objects from moving around the box 
Fill all void space in the box with additional filling. This is particularly applicable when shipping high value goods or glass containers and wine bottles.
Suitable filling and internal packaging material includes: foam sheeting, plastic sheeting, encapsulated-air plastic sheeting or bubble wrap. Foam flakes and crumpled paper are not suitable because they are flattened under the weight. Custom made corrugated board or special polystyrene inserts are helpful for providing additional support to the exterior of the box. Use softer material for light goods and stronger material for heavier or sharp items. 

Be aware that special packaging materials and techniques are required when shipping liquids or powders. 
---
Sealing the package
Use pressure sensitive tapes of at least 48mm width. Do not use rope, twine, paper tape, narrow bandage tape or household cellophane tape to seal the package. 

Use a "H-Taping" method in which all edges and seams are sealed. When both the central seam and edges of the box are taped, the tape should make a letter H shape on the top of the box. 

Parcels must be sealed in such a way that they are weather (rain/snow) resistant and it is impossible to open the parcel without leaving traces. 
---
Pallets
For pallets, use proper wrapping tape to join all individual packages on the pallet together.

Use the correct fastening materials to attach the packaged goods to the base of the pallet.

The boxes should be stacked one on top of the other and overlapping to form a rigid unit.

Place the largest and heaviest packages towards the bottom.

To ensure proportional weight distribution, do not allow the edges of the boxes to overlap the edges of the pallet. 
---
Common packaging mistakes to avoid 
Liquids pour out of the box during transportation

Shipping glass, ceramics or fragile goods without using DPD approved inner packaging 

Lids and covers fall down from pails, tins, etc.

Tape becomes unglued/box becomes unsealed and the contents become visible

Fragile and delicate items are not properly separated from the top, bottom and sides of a box, or not individually wrapped and packed so that the contents do not touch or move during transport

Parcels on a pallet are stowed in such a way that they lose their vertical standing position and fall over, compromising the rigidity of the overall unit 

The outer packaging of large parcels is not sufficient to protect the contents from damage while loading or transporting (e.g., wrapped in thin tape, sent without outer protection)

Large parcels (e.g. furniture, machine-tools, etc) are presented for delivery without being first placed on a pallet

Outer packaging cannot withstand a free-fall drop from a height of 80-100cm on any edge or side

Packaging is not robust or well packed enough to support the weight of additional packages being stacked on top in the delivery vehicle 
---
What goods cannot be transported?
Any goods which are not properly packed according to DPD.
Goods which exceed a value of 

€13,000

Goods or documents that represent a monetary value (or time)

High-value goods such as art, antiques or unique items

Jewellery, precious metals, currencies, watches, furs and carpets

Perishable goods

Hazardous goods (ADR)

Live/deceased animals, plants or human remains

Narcotic drugs and injection needles

Prescription medicines
Goods whose transport is banned or regulated by law
Please note the following products are excluded from DPD damage claims:
Glass and articles incorporating glass
Products prone to breakage
Ceramics
Stone
Hard plastic
Sugar or chocolate ware
Cast iron objects
Buckets
Cans and jerry cans with oil
Works of art
Jewellery (including watches)
Precious metals
Gemstones
Real pearls
Porcelain
Antiques
Carpet
Furs and other valuables
Liquid substances of any kind
---
As with all carriers, shipping conditions apply. Waiving from the terms and conditions can result in unwanted surcharges or may result in your claim being denied due to improper packaging.  For the official DPD guidelines and packaging advice, click here.