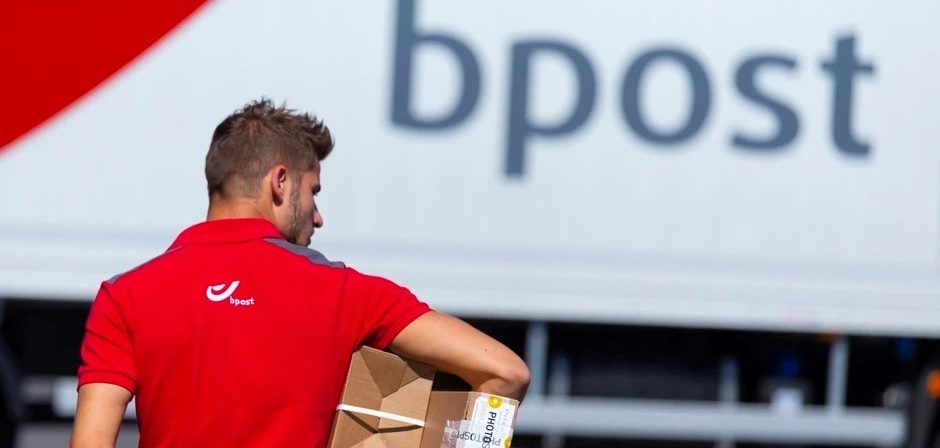 Purpose: learn how to avoid unwanted bpost surcharges when your package does not meet the carrier shipping conditions.
---
Surcharge retail (Afgiftetoeslag) - 0.70 EUR
With bpost, parcels can be delivered to one of 680 Post Points across Belgium for pick up by the recipient. A flat fee of 0.70 Euro per delivery applies, and will be invoiced later as a surcharge. This surcharge applies to all parcels handled in a bpost Postal Point or automatic Parcel Machine. If the parcel is handed in at one of the MassPost centres, then this surcharge does not apply.
How can I prevent this surcharge?
Consider accounting for this flat fee in your delivery costs at checkout.
---
Surcharge manual processing - 2.50 EUR
& Surcharge for size - 40-60.00 EUR
If the dimensions of a domestic parcel mean that it has to be sorted manually because the package falls outside of the belt circumference of 300cm, you may receive a manual processing surcharge. This is to account for the additional handling required or because you have exceeded the maximum weight and dimension criteria.
Dimensions:
Max weight: 30kg
Max dimensions: 11.2 x 14.5cm (Domestic) / 15.3 x 24.0cm (International)
Maximum size: 300cm (1x Length + 2x Width + 2x Height)
Maximum length: 150cm
*The amount charged for exceeding the max dimensions varies depending on which dimension/s have been exceeded and the extent to which the package is oversized/too heavy.
How can I prevent these surcharges?
Ensure the longest side of the box does not exceed 150cm
Weigh the parcel after packing using parcel scales
Make sure the packaging you use is a shape which can be processed horizontally via the processing belt - do not use round tubes or oddly shaped boxes
Make sure the parcels are in separate boxes and not attached together
Use a box which is suitably sturdy enough to handle the weight of the products
Do not ship items or packaging which can potentially cause damage to the sorting infrastructure of the carrier
---
Surcharge manual processing - 0.0034 EUR per kg
If a package has a large size-to-weight ratio, you may need to consider packing your product differently to avoid this surcharge. Package density refers to the relation between the weight of a package and the amount of space it takes up.
Dimensions:
Threshold: 120 k/m3 (charge for every kg below the threshold)
How can I prevent this surcharge?
Have several formats of standard packaging boxes to choose from
Adjust the shape and type of packaging you use to fit the contents
Avoid using overly large boxes to ship small products
Make sure that the size of the box suits the contents
---
Surcharge no announcement - 0.50 EUR
If no announcement file is available for a label when a parcel is sorted, you may be liable for this surcharge.
How can I prevent this surcharge?
Integrate your shop and create and ship your labels with Sendcloud so your labels are automatically announced
---
Surcharge return to sender - 2.50 EUR per parcel
If a domestic parcel cannot be delivered to the end customer, you will be liable to pay this fee to have the parcel returned to the sender address.
Includes:
Parcels sent to a wrong address
Parcels sent to addresses which don't exist
Uncollected parcels left at the post office/service point
Parcels which are refused by the recipient
How can I prevent this surcharge?
Use Sendcloud to create your labels - if a postcode or house number is missing, you will be alerted before creating the label
Use an address validation plugin with your webshop integration
Use Sendcloud to offer multiple, flexible shipping options and service point delivery for your customers to avoid the chance that they will miss a parcel.
---
Surcharge new label - 1.00 EUR
When a shipping label cannot be scanned by a barcode scanner or a sorting machine, you may receive this surcharge.
Includes:
Labels which cover two sides of the box
Parcels where the label has been placed over the seam which seals the packaging closed
Labels which are covered by other stickers or tape
Labels with missing data or an illegible barcode
How can I prevent this surcharge?
Always be sure to position the shipping label on the longest side of the box without the seam or packaging tape
Frequently check the ink levels in your label or laser jet printer
---
Surcharge deliveries during peak season - 1.00 EUR
This is a flat fee that applies to all parcels processed and shipped between 6am on 27th November and 6am 25th December by bpost. This is the period starting from Black Friday up to and including Christmas day.
How can I prevent this surcharge?
Plan your promotional campaigns before the end of the year rush.
Postpone non-seasonal campaigns until after the peak season
---
To avoid the above mentioned surcharges, please carefully read the shipping conditions, make sure you stay well within the permitted dimensions and, of course, select the right network for your package.