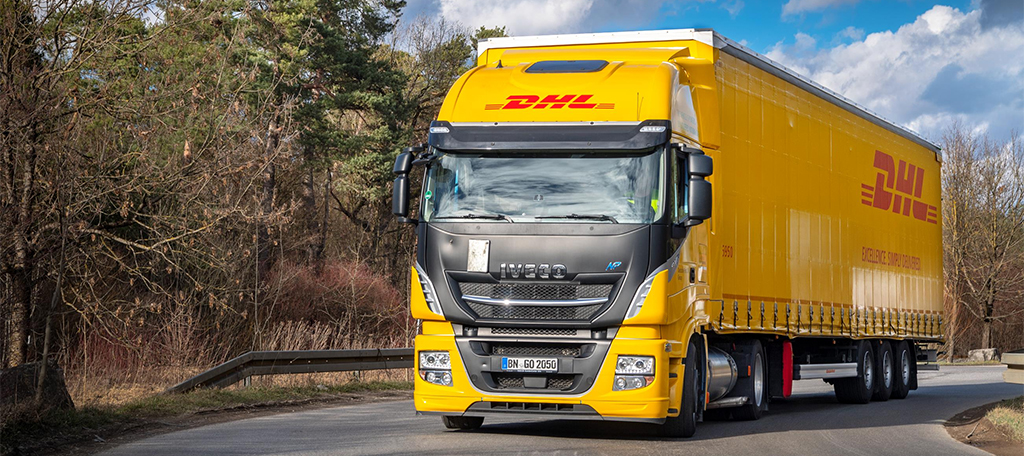 Purpose: Learn how to connect your DHL carrier contract with your Sendcloud account in three easy steps.
---
Step 1: Activate your Sendcloud subscription
Sendcloud offers three subscriptions with which you are able to use your own transport contract: Small shop, Large shop and the Business plan.

For more information regarding which plan is best for you and the needs of your business, you can always contact us via the support section of your Sendcloud account or click here.
---
Step 2: Enable your carrier contract
Once you have activated a Sendcloud subscription, you can connect your carrier contract.
In your Sendcloud panel navigate to Settings > Carriers & Pricing. Go to the My contracts tab and find DHL from the list. Click Add contract. Here you can add the credentials needed to validate the connection to DHL.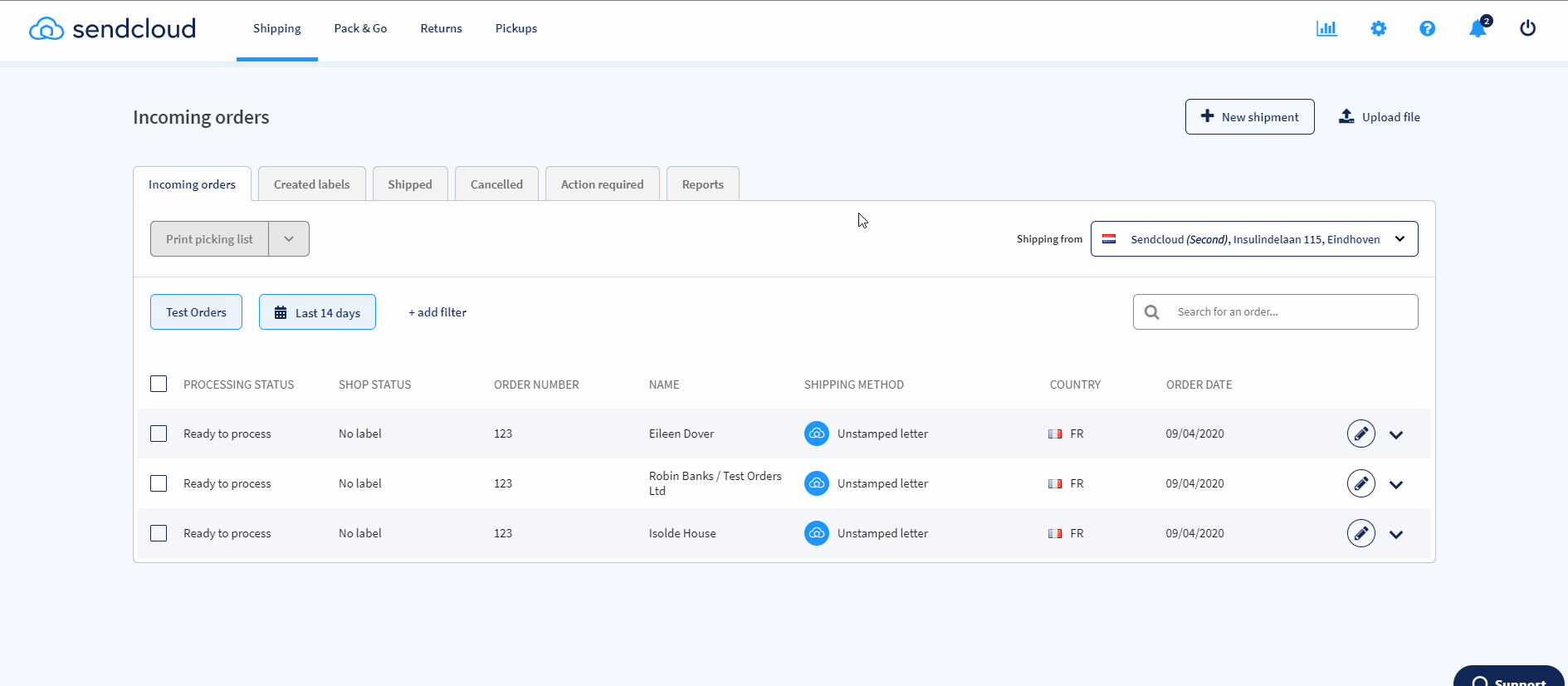 ---
Step 3: Enter your DHL contract details
Complete the form with the information below and click "Save" when you are done.
DHL Business Customer Portal Username *
DHL Business Customer Portal Password *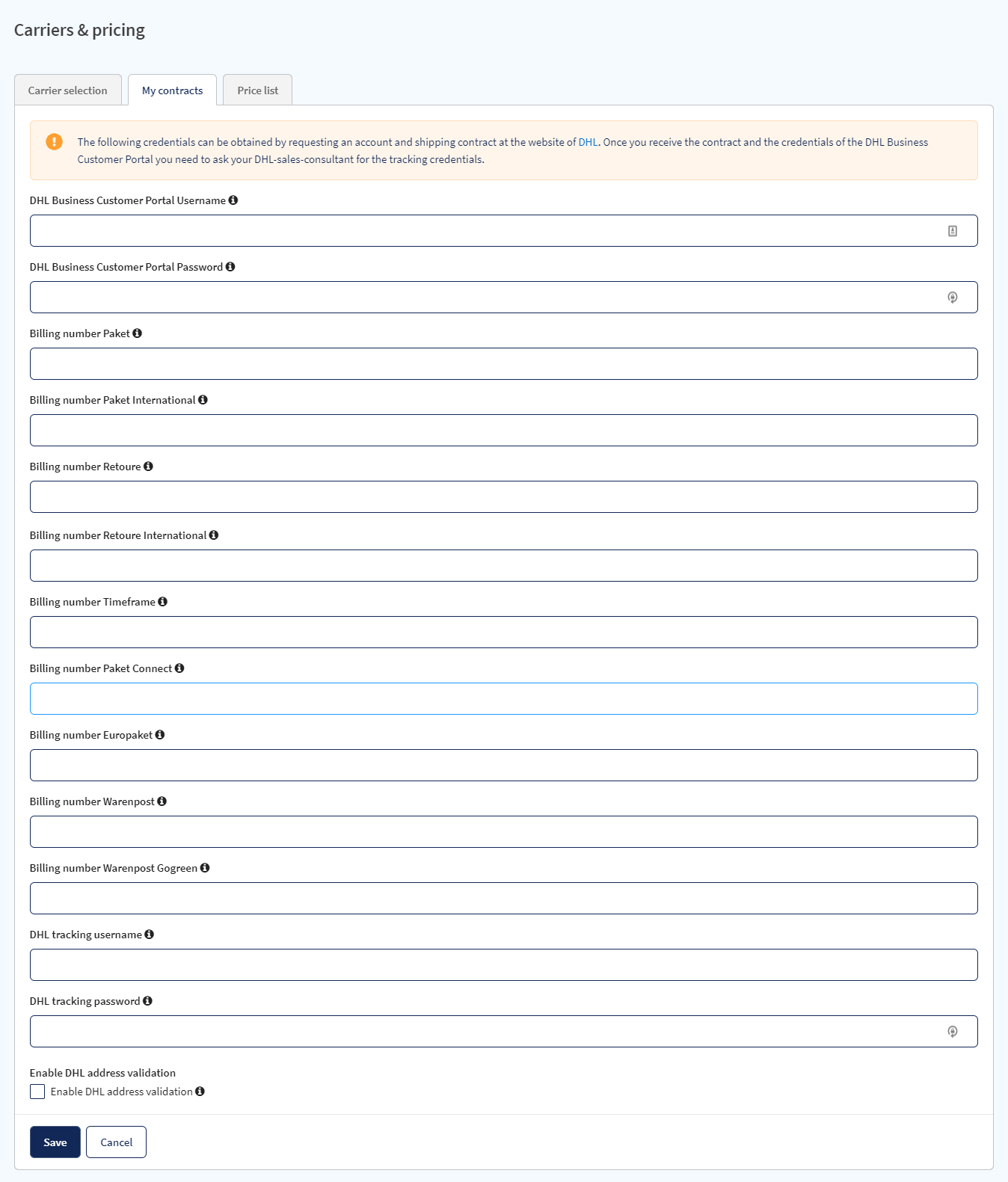 *The password and username that you use to log into the DHL Business Customer Portal.
**Billing numbers can be found in the DHL Business Customer Portal (Name of your account > Masterdata > Contract Positions).
***DHL Tracking credentials contain a username and password. The username starts with ZT and a six digit number. To find out these credentials, contact the DHL Track & Trace service via trackandtrace.de@dhl.com
Note: Enable DHL address validation to avoid having to pay surcharges for relabeling if a customer's address is invalid.
Step 4: Enable International returns
To enable returns through the Sendcloud Return portal with DHL DE, fill in both the international returns billing number and the receiver ID.

---
Done! Once you've followed the steps above, your DHL contract should now be successfully linked to your Sendcloud platform and you can begin shipping on your DHL rates. When you create a label with a DHL shipping method, the label price will now show as 0.00 EUR in your account.