To start shipping with your own contract for the carrier Deutsche Post, you need the following information:

EKP number for harmonized Labels
If you want to create harmonized labels, you need an EKP number. This is necessary to create the label: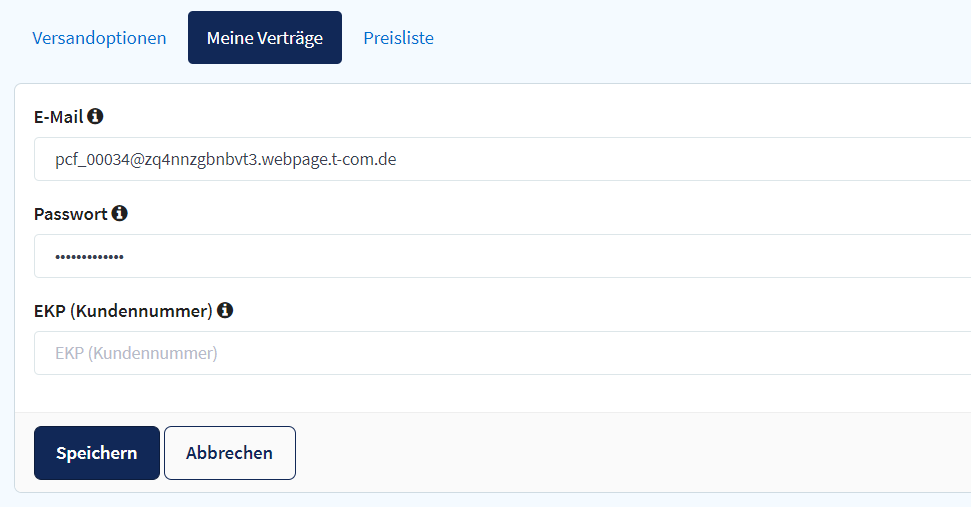 Your business customer number (EKP) can be found at the top right of your invoice from Deutsche Post.
Want to know more about Harmonized Labels? Then click here.