If you use our shipping rates, we provide the service when there are shipment-related problems as well. When using a direct-user contract, you can contact the carrier directly without us being involved. For example, you could agree on better prices with the carrier if you ship higher volumes.
Please notice that you need at least our Small Shop plan in order to add your own contract
Would you like to use your own transport contract and are you curious about which subscription fits your shop best? Then contact our Customer Service via contact@sendcloud.sc
In the settings, please navigate to Carriers & Pricing and select the My Contracts tab.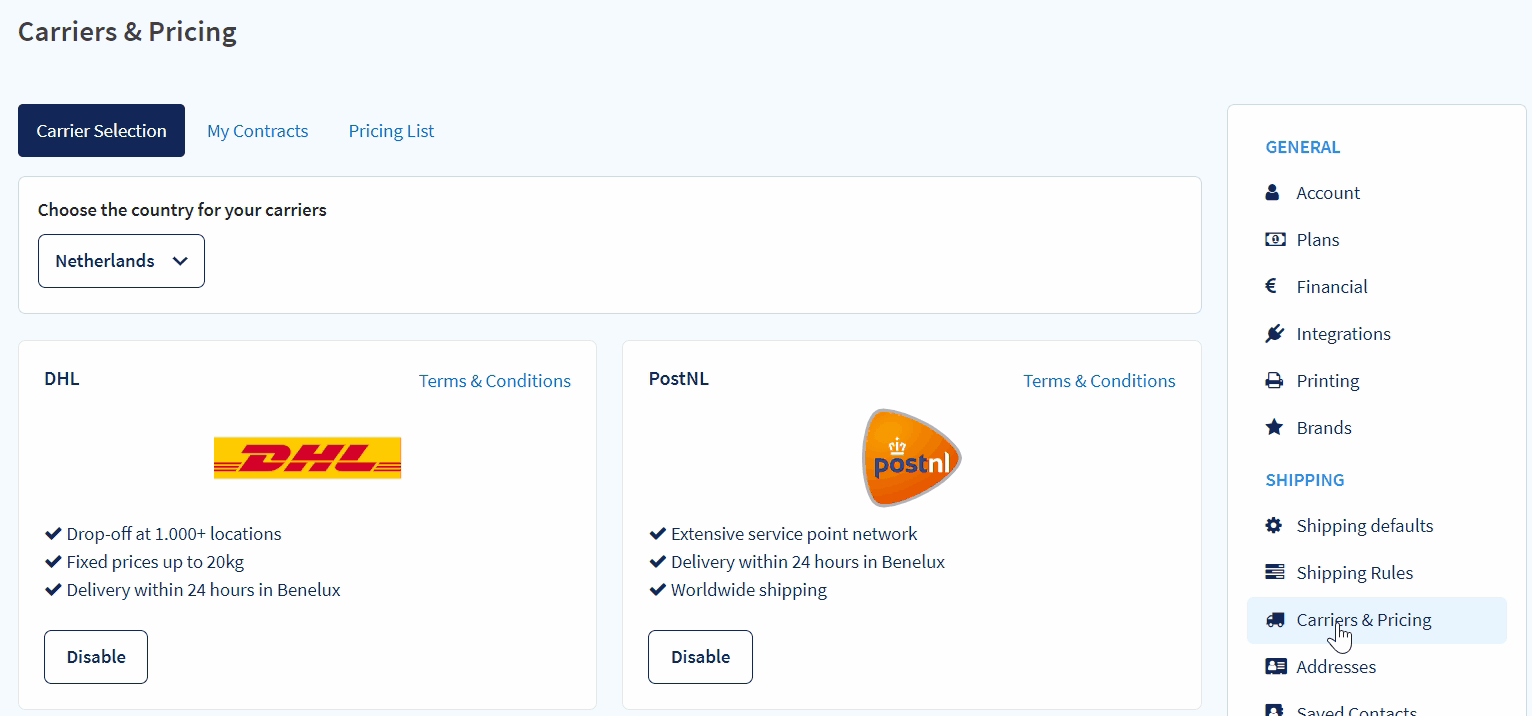 Click on Add contract under My contracts. Here a list of carriers is stated, where you can select the right carrier for your contract: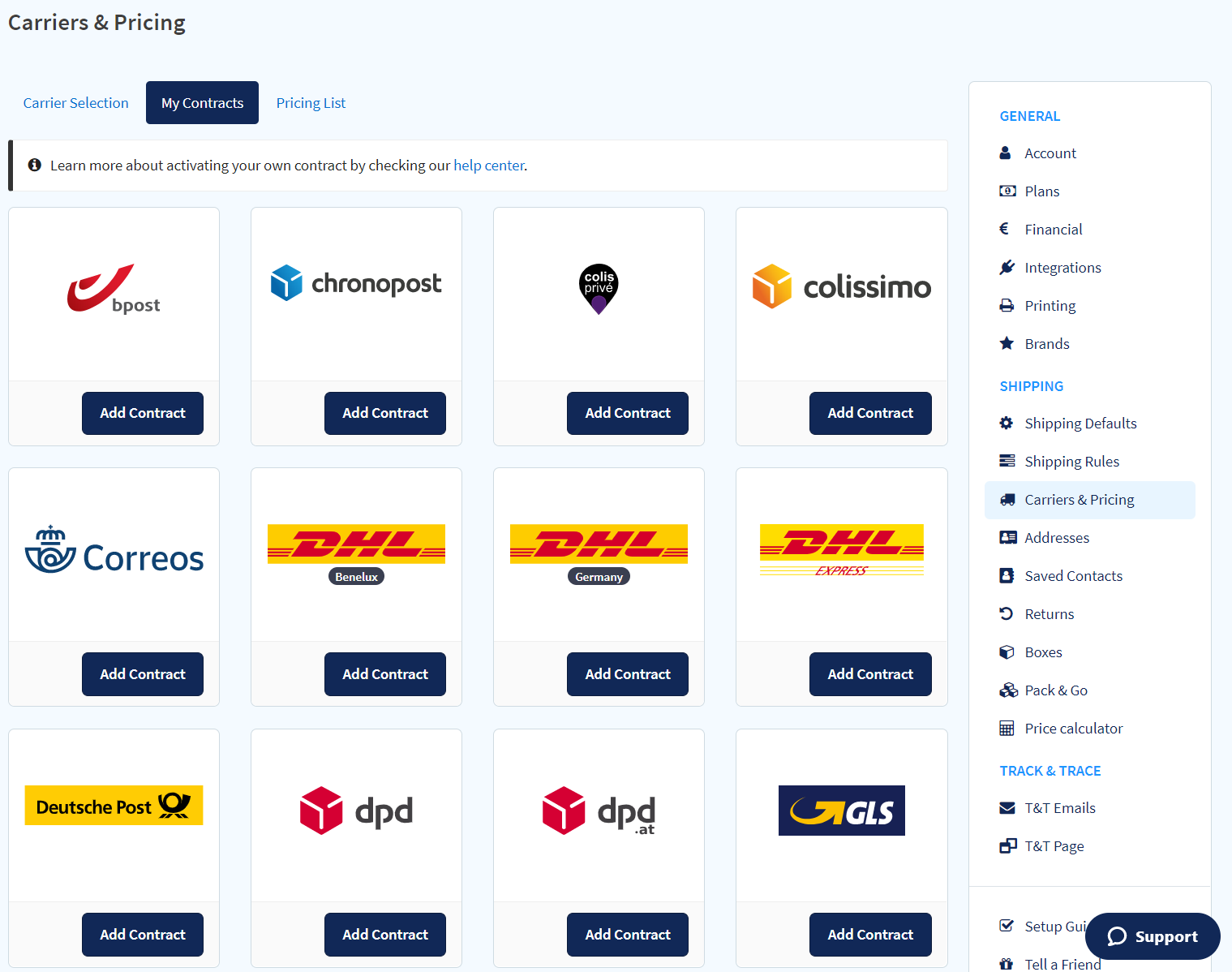 You need a number of details to add your contract. What information is needed will be visible when adding the relevant contract! You can request this information from your account manager.
I am getting an error when adding my contract details!

Please visit out article about Contract Activation Errors to find out what the common errors mean. Also, make sure to ask yor account manager for further information and details.

Do you still have questions concerning the carriers or adding your own contract? Please feel free to contact our Customer Service Department on contact@sendcloud.sc.