Purpose: learn how you can offer your customers the option of having parcels delivered through service points. You can easily implement it on Shopify thanks to Sendcloud in less than 5 minutes by following the steps below.
---
Step 1: Enable Service Points
In your Sendcloud account, go to Settings > Integrations and click edit to change the settings of your shop.
Tick the box Service Points and the carrier for which you want to activate this delivery option (for instance, a standard and an express delivery option).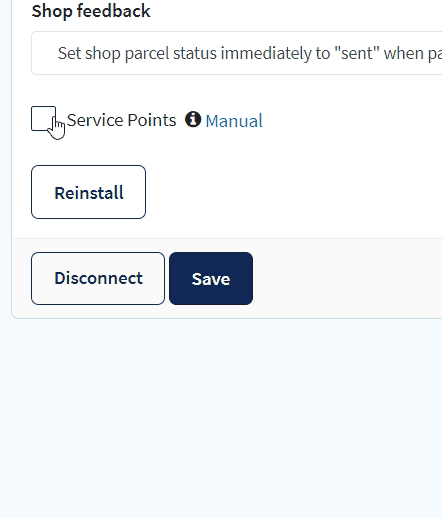 ---
Step 2: Configure shipping zones in Shopify
Go back to your Shopify back-end and go to Settings and then Shipping and delivery.

Then click on Manage rates next to the shipping profiles.
You will find shipping zones that have already been created by Shopify. Those include, for example, your domestic country.
To add your preferences, you can choose the shipping zone for Service Point Delivery. In this example, we will add it to our domestic country (The Netherlands).
Add a rate and select "Custom flat rate (no transit time)" in the dropdown menu
Name it Service Point Delivery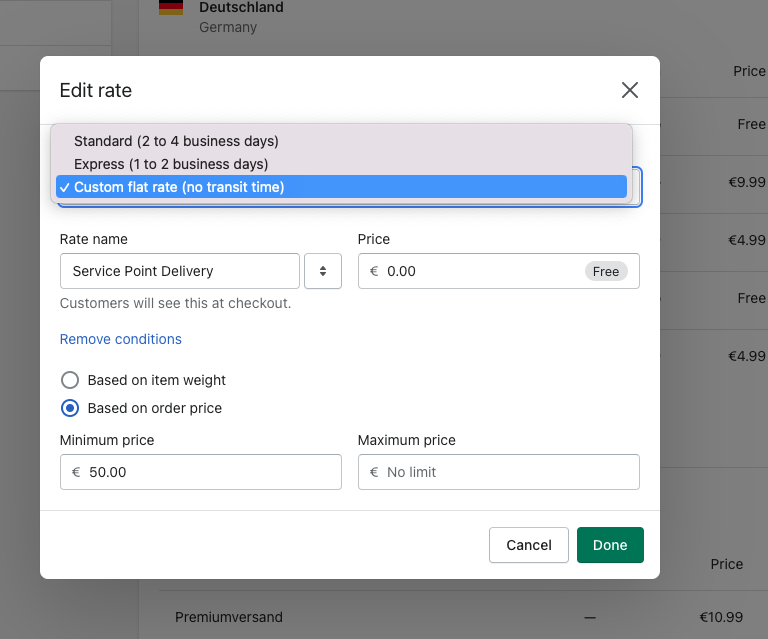 Note: Sendcloud allows you to display the service point selection map on your Shopify website, however a limitation from Shopify makes it possible to display the map only after payment. You can therefore add after the mandatory title '(the selection map only displays after payment)'.
Tips: If you want to display separated maps for each carrier you have activated, you have to create a shipping method for each one of them by using using the following title 'Service Point Delivery + Name of the carrier'. For instance :
Service Point Delivery UPS
Service Point Delivery PostNL
---
How to add rates for Service Point delivery
You can also add conditions to the Service Point rate. For example, you can set that the customer can only use the Service Point Delivery if the order is in a certain weight or price range.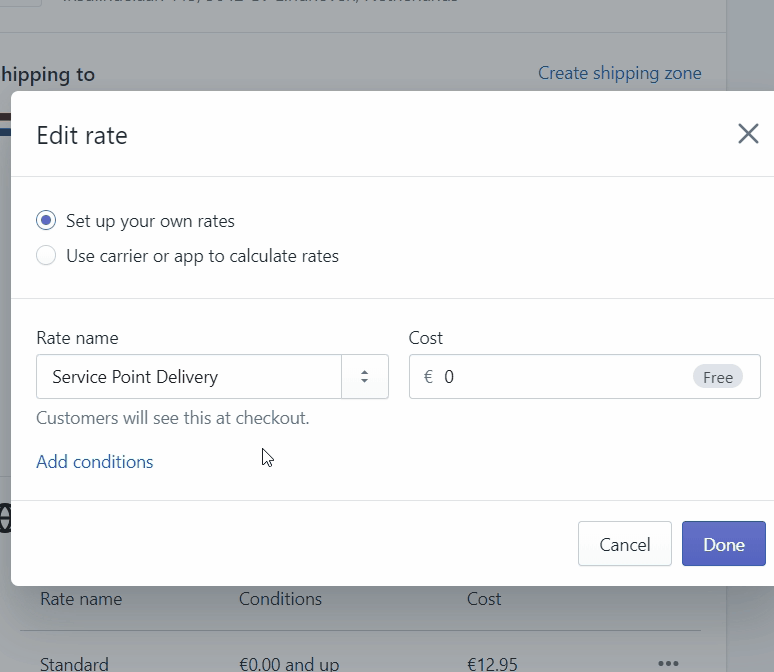 Congratulations! Service point delivery is now available on your online store. Offering several delivery options is always better than offering only one, and it also increases your conversion rate.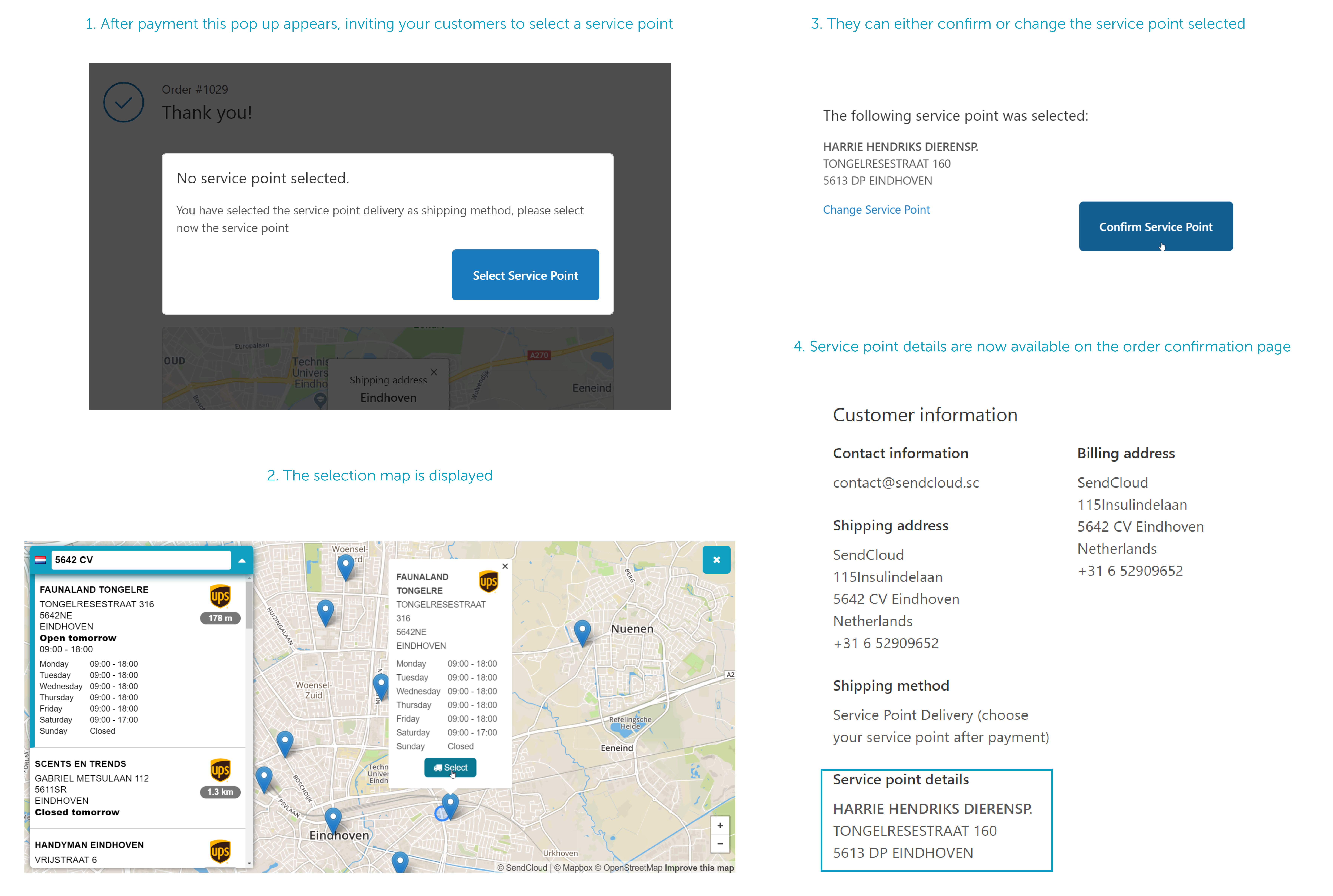 ---
To understand how service points work with Sendcloud or if you are experiencing problems installing service point delivery, please visit our
FAQ
.