Via Sendcloud it is also possible to link your own DHL contract to your account. In this article you will find a step-by-step plan on how to set this up and what the requirements are.

Step 1: Activate your Sendcloud subscription:
Sendcloud offers 3 subscriptions with which you are able to use your own transport contract: Small shop, Large shop and the Business plan.
Would you like to use your own transport contract and are you curious about which subscription fits your shop best? Then contact our Customer Service via contact@sendcloud.sc

Step 2: Connect your DHL contract
Once you have activated a Sendcloud subscription, it is possible to link the contract.
To do this, go in your Sendcloud panel to: Settings > Carriers & Prices > My contracts > Add contract.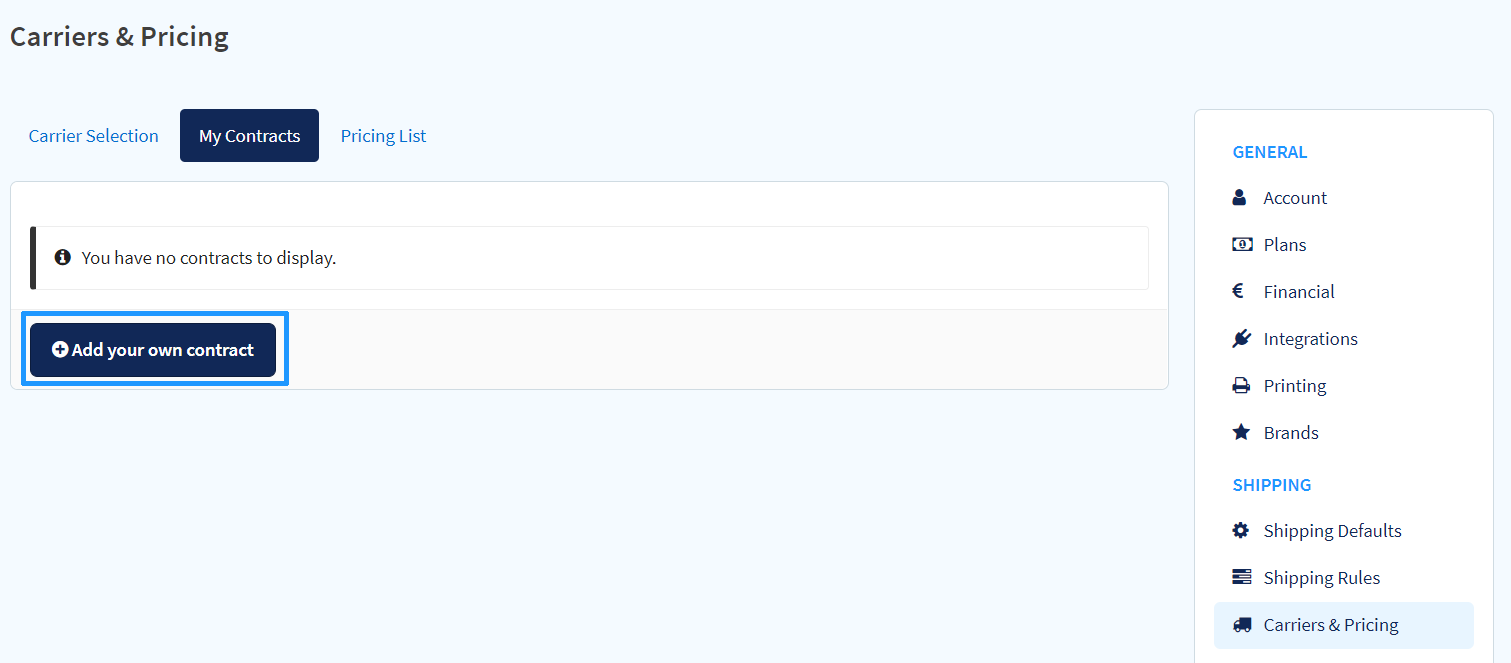 You will then be taken to a list of carriers, in which you can select DHL.
To add this contract you need the following information:
Your customer ID is known with your DHL account manager and is also present on your DHL contract. It needs to be added to Sendcloud for verification. Ask a sales colleague of Sendcloud if you cannot activate it yourself. DHL will then verify the number within a few business days.
When all fields are filled in click on Save.
When the Sendcloud subscription and your own DHL contract are activated within your Sendcloud environment, you can start using it immediately!