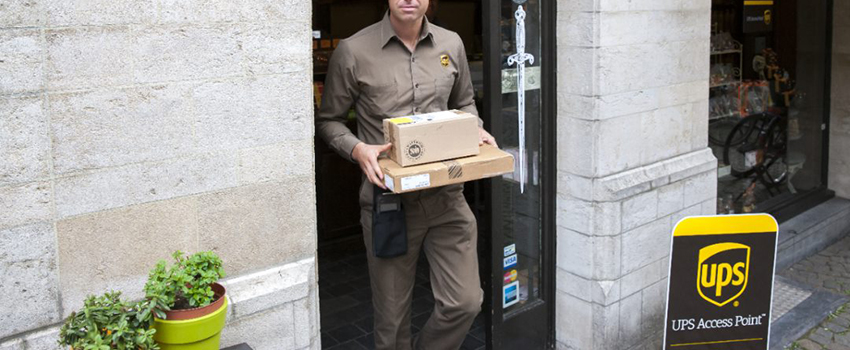 Purpose: learn how to avoid unwanted UPS surcharges when your package does not meet the carrier shipping conditions.
---
Please note: the carrier may change the shipping prices and/or surcharges mentioned below, therefore these prices may be subject to change. Even though we aim to inform you to the best of our abilities, no rights can be derived from the information provided below.
Please note additional peak surcharges:
A Peak Surcharge applies to all international shipments from 19 European countries to all destinations, as well as all import shipments arriving and billed to those 19 countries (e.g., import freight pickup shipments, but excluding shipments from Mainland China, Hong Kong SAR, Macau SAR, and the other major Asia-Pacific origin countries listed above). Please refer to these surcharges here:
Section B & C Peak Surcharge - International Shipments for 19 European Countries.
---
With UPS we offer three different shipping methods to choose from. Please ensure you carefully read the
shipping conditions
for each method, and in particular take care that your parcel falls within the maximum dimensions allowed per method:
UPS Standard
UPS Saver Express
UPS Standard to Access Points
In addition, ensure that your parcel is always properly packaged according to recommendations.
Volumetric weight surcharge
It's extremely important that you take the volumetric weight of your parcels into consideration when choosing from one of the above three shipping methods.
To choose the right shipping method you need to take the following calculations into account:
Volume weight KG: LxBxH/5000
Exact weight in KG
Girth in cm: L+B+B+H+H
Examples
The parcel weighs 2kg, but has a volumetric weight of 34kg

A shipping method for a parcel size of 34kg must be chosen

The parcel weighs 27kg, but has a volumetric weight of 8kg

A shipping method for a parcel size of 27kg must be chosen
---
Surcharge for residential addresses
UPS charge an additional fee for shipments to residential addresses to the amount of €3,20. This fee also applies to shipments to businesses which are registered at a residential address.
This surcharge is in addition to the base rate when sending to residential addresses.
---
Additional handling costs
Additional handling fees are charged at a rate of €8.35 (NL) and €8.60 (BE) for the following:
All items packed in a metal or wood outer container
All cylindrical items, such as barrels, drums, buckets or tires that are not fully packaged in a corrugated cardboard shipping container
All packages with the longest dimension exceeding 100cm or the second longest dimension exceeding 76cm (30 inches).
All packages with a real weight of more than 32kg
---
Surcharge for large packaging - 46.60 EUR
This surcharge will be applied for each parcel in which the length + size [(2 x width) + (2 x height)] exceeds 300 cm, but is not more than the maximum allowed UPS size of 400 cm.
For large packages, a minimum weight of 40kg will be charged, in addition to the large package fee.
No additional handling fee will be charged if the bulk package fee applies.
---
Surcharge remote area
Parcels to areas which are deemed remote or difficult to reach can receive a surcharge between €10 and €20 per parcel.
An overview of these areas can be found here.
---
Surcharge shipment to UK
Following Brexit, UPS have introduced a surcharge of €5,00 per parcel for shipments with a destination to the UK.
---
Surcharge above the maximum limits
Packages with:
An actual weight of more than 70kg; or
With a length of more than 274cm; or
With a total length + size [(2 x width) + (2 x height)] of more than 400 cm
...are not accepted for transportation. If they are found in the UPS system for small packages, additional costs will be charged to the amount of €100 (NL & BE).
For parcels with a belt circumference (length + 2 x width + 2 x height) more than 419cm will also receive a large package surcharge.
---
For additional information about the fees, please visit the UPS page below. Always read these carefully before you ship with this carrier.