All the payments are with direct debit. It is only possible to make use of Sendcloud when you have activated your direct debit.
Step 1: Setup Direct Debit
Log in to your Sendcloud account and choose in the top menu for Settings > Financial. Here you see the header 'direct debit'.
When choosing direct debit you see the possibility to enable direct debit.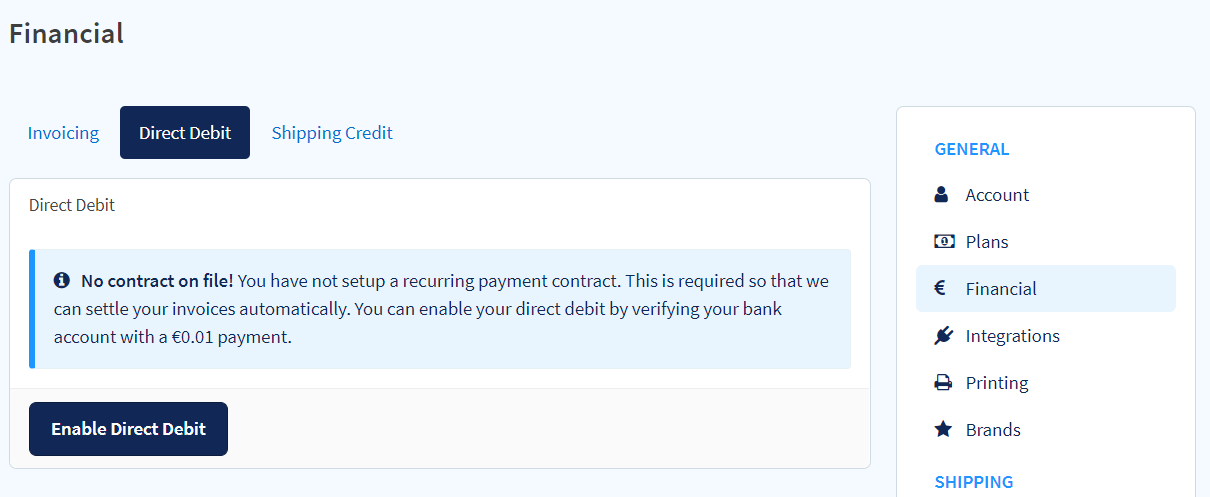 Step 2: Recurring payment contract
When choosing enable direct debit, you will be re-directed to the page of the payment provider. Here you can fill in your payment credentials and make a 0,01€ payment to complete your account.