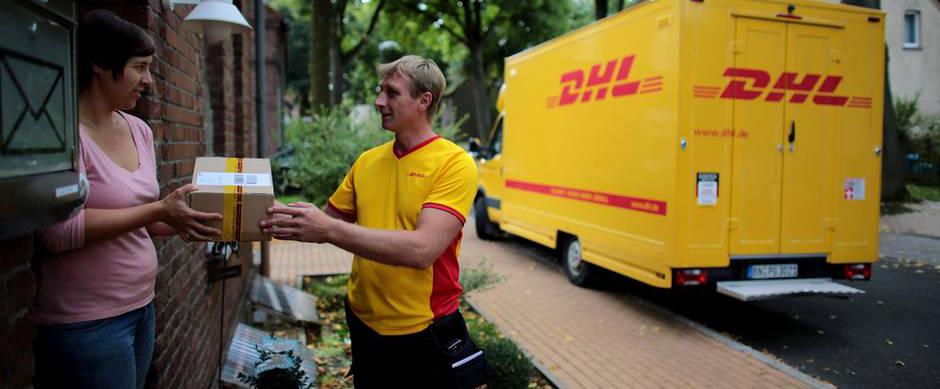 Purpose: learn how to avoid unwanted DHL surcharges when your package does not meet the carrier shipping conditions.
---
Note: as of 11 May 2020, the manner in which DHL will invoice for return shipments will change. Read more.
---
Surcharge remote area
DHL Parcel also delivers your shipments in remote and difficult to reach areas within Europe (including islands and ski areas). In that case, the transit time might be slightly longer. These surcharges may vary based on the area where you are shipping to. The price is calculated as follows:
International shipments
0.45 per KG, with a minimum of 20.00 per shipment.
National shipments
0.25 per KG, with a minimum of 10.00 per shipment.
How can I prevent this surcharge?
Do you want to know if the destination of your parcel concerns a remote area before you ship it? You can download this pdf to check by parcel destination.
---
Surcharge over size and oversize weight - 49.50 EUR
This surcharge may be applied for parcels between 240 and 600cm long with a maximum diameter of 30cm and a maximum weight of 50 kg. If a parcel is too heavy or too large, it must be taken off the automated sorting belt and manually processed, resulting in the additional fee.
Note: A package larger than the maximum specifications is sent back to the sender. The surcharge is invoiced. The surcharge is calculated if any of the dimensions, length, width or height, is exceeded.
Dimensions
Between 180x100x60cm and 200x120x80cm (lxwxh)
Between 180x100x50cm and 240x100x200cm (lxwxh)
From 31,5 KG up to 50 KG*
*Packages weighing more than 50 KG are treated operationally and administratively as a pallet.
Only Benelux
Package between 240 and 600 cm long with a maximum diameter of 30 cm and with a maximum weight of 50 kg.
How can I prevent this surcharge?
To avoid this surcharge, we advise you to stay broad in terms of parcel dimensions and weights. Packages are measured and weighed by specially calibrated equipment, however measurement differences can occur. Always allow yourself some additional room to ensure you won't exceed the dimensions.
Example case
Scenario: You ship two identical packages with the following dimensions: 179.5x100x59cm. Afterwards you receive an invoice. One of these shipments has received a surcharge and the other does not, how is this possible?
Cause: One of these packages has been placed slantwise on the processing belt, so this has caused a deviation in the measurements.
---
Surcharge wrong shipping method - 3.55 EUR
If you choose an incorrect shipping method for your parcel you may receive this surcharge
How can I prevent this surcharge?
Take care when selecting a shipping method. For example, shipping to a private address with DHLForYou, which is for private addresses, instead of DHL Europlus, may result in a surcharge. Check to see if the size is larger than 80x50x35cm or 150L and/or heavier than 20kg and select the appropriate shipping method using the carrier's shipping conditions.
Example case
Scenario: Your package is larger than 80x50x35 cm and needs to be delivered to a private address. If you ship it with DHLForYou you will receive a surcharge, so the advice is to include the surcharge in the shipping costs or ship the package with the help of another carrier. Do not select the Europlus network as this is not suitable for private addresses so you may receive a surcharge and your parcel may even be sent back to the sender.
---
Surcharge due to the nature of packaging - 3.55 EUR
This surcharge is separate to the surcharge related to the dimensions and/or weight of a parcel, and instead is to do with the type of packaging. If a package cannot be sorted via the automatic sorting belt due to the nature, shape or type of packaging, you may receive this surcharge.
Dimensions
Larger than 120 x 60 x 50 cm (lxwxh)
Smaller than 15 x 11 x 3,5 cm (lxwxh)
Characteristics of the package
Indications on package such as 'Fragile' or 'Handle with care
Label placement: Address and barcode are not on the largest side
Packaging: Wood and metal, sealed packages and films (eg bubble wrap) or Styrofoam, plastic bags
Combining multiple boxes into one package with tape or other binding material
Content is not secured in the box (slides back and forth)
How can I prevent this surcharge?
To avoid this surcharge, we advise you to pay close attention to the packaging.
Do not use round tubes
Avoid mentions on the package (such as 'fragile')
Paste the label with the barcode horizontally on the longest side of the box
Do not attach packages to each other
Make sure there is sufficient filling (inner packaging) so that the contents do not slide around during transport
This surcharge is one of the most difficult surcharges to avoid, since you have to take into account several factors. For more packaging guidelines, you can check our general article here or contact us for advice.
---
Surcharge postal envelope/document - 3.70 EUR
It is not possible to ship postal envelopes or documents through the DHLForYou network. If you use this shipping method for this type of shipment, a surcharge will be applied.
Dimensions
Smaller than 15 x 11 x 3,5cm (LxWxH)
Lighter than 0.5 KG.
How can I prevent this surcharge?
If you want to ship letter mail via DHL you can use the shipping method: DHLForYou Letterbox. If you want to hand it in at a DHL service point, use the shipping method DHLForYou Drop Off.
---
Surcharge letterbox package outside specifications - 1.00 EUR
If your package is larger or heavier than the maximum dimensions allowed by DHL for a letterbox shipment, your package will be processed as a regular package shipment. The costs for this are generally 1.00 euro higher than the cost of a letterbox shipment. For this reason, a surcharge of 1.00 euro will be charged on your invoice afterwards.
Dimensions
Bigger than 38 x 26,5 x 3,2 CM (l x b x h)
Heavier than 2 KG
How can I prevent this surcharge?
Choose the appropriate shipping method for your letterbox package if it exceeds these dimensions, or account for the additional 1.00 EUR in your delivery costs at checkout.
---
Surcharge new label - 1.50 EUR
If DHL must print a new label, you will be charged for the relabelling. This may occur for various reasons, including:
Illegible barcode
The original label contains errors
Label not attached on the longest side (package is scanned from above)
How can I prevent this surcharge?
Make sure your label is printed clearly in bold black ink and easily readable.
If your label is scratched or the barcode is misprinted, reprint it before shipping.
---
Return package to sender surcharge - shipping costs + 1.25 EUR
Carriers including DHL charge a fee for parcels which cannot be delivered and are, therefore, returned by the carrier to the sender. From 11 May 2020, the way DHL invoices for these return shipments will change. Previously, different reasons for return shipments resulted in different rates of surcharges.
As of 11 May onwards, a flat fee of 1.25 EUR + the outbound rate will be applied to all return parcels, regardless of the return reason.
Note: The return rate is in addition to the already charged shipped fee for the outbound shipment. For example, if you paid 6.00 for the outbound shipment and the parcel is returned, DHL will charge an additional 7.25 on your invoice (outbound fee + 1.25).
Q: Does this also apply to shipments my customers choose to return?
A: No. This fee only applied to parcels which cannot be delivered due to reasons such as the below:
Customer refuses the shipment
Customer misses the delivery attempt
Delivery address is incorrect
Customer does not collect the package from the DHL pickup location on time
*If you ship a package to a business address with DHLForYou, it will be returned with Europlus. This involves additional costs. For a shipment in the business network (Europlus) the calculation is as follows: shipping rate + 8.50EUR.
---
Europallet exchange service - 3.25 EUR
If you ship goods on an Europallet, DHL will exchange them for you. This standard service is only available within the Benelux. DHL takes care of the balance registration and ensures that the shipped Europallets are returned in good condition within four weeks. A surcharge applies for this service.
---
GoGreen surcharge
There will be a GoGreen surcharge of € 0.01 per package on B2C NL packages (concerns CO2 offsetting, certificates and reports). This surcharge will be deducted from the already communicated percentages. (will be 2.3% instead of 2.5%).
---
Other surcharges
DHL For You:

The surcharge for a package between 23KG and 31.5Kg is € 2.90
The surcharge for a package larger than 80x60x50 iss € 4.90



DHL Europlus

The surcharge for a package between 23KG and 31.5Kg is € 2.90
The surcharge for a package larger than 120x60x50 and smaller than 180x100x50 is € 4.90
Please note: It is no longer possible to send a parcel heavier than 31.5KG. Such parcels should be sent as a pallet, at the standard pallet rate.
DHL Parcel Connect:

The surcharge for a parcel between 23KG and 31.5Kg will be € 2.90.
---
Surcharge Pallet outside maximum dimensions - 49.50 EUR
This surcharge applies to pallet shipments if the pallet doesn't meet the maximum dimensions or when goods are positioned outside the pallet.
Pallet between L120 x B100 x H200 and L240 x B100 x H200
A 100% surcharge per pallet applies for pallets in the Benelux. Outside the Benelux the average pallet rate of the shipment is the basis for the surcharge. These costs can rise to several hundred euros, so make sure that you stay within the maximum dimensions for all international shipments.
---

Pickup Fee
From 6th January 2019, DHL has introduced a pickup fee of 4.50 EUR per pickup when an average of less than 4 parcels are picked up. This fee will be calculated as follows at the end of each month:
If a month has 22 working days, you should allow at least 22 x 4 =88 parcels that month. So, for example, if you only hand in 62 parcels during that month then you have handed over (88-62 =) 26 parcels too little.
This number will then be divided by 4 (average number of packages to be given per pickup) = 6.5. This means results in a total of 7 pickups that month where less than 4 packages were handed over.
The total pickup fee for that month will then amount to 7 x €4.50 = €31.50.
---
To avoid the above mentioned surcharges, please carefully read the shipping conditions, make sure you stay well within the permitted dimensions and, of course, select the right network for your package.