In the left menu of your Sendcloud account you can find the functionality 'Pick-up Reports'. You can use pickup reports to let the carrier that picks up the packages at your address sign the pickup list. So when the packages leave your address to the depot, you have a documentation of what you gave to the carrier.

Step 1.
Go to Pickups on the top of your panel and click on the Reports tab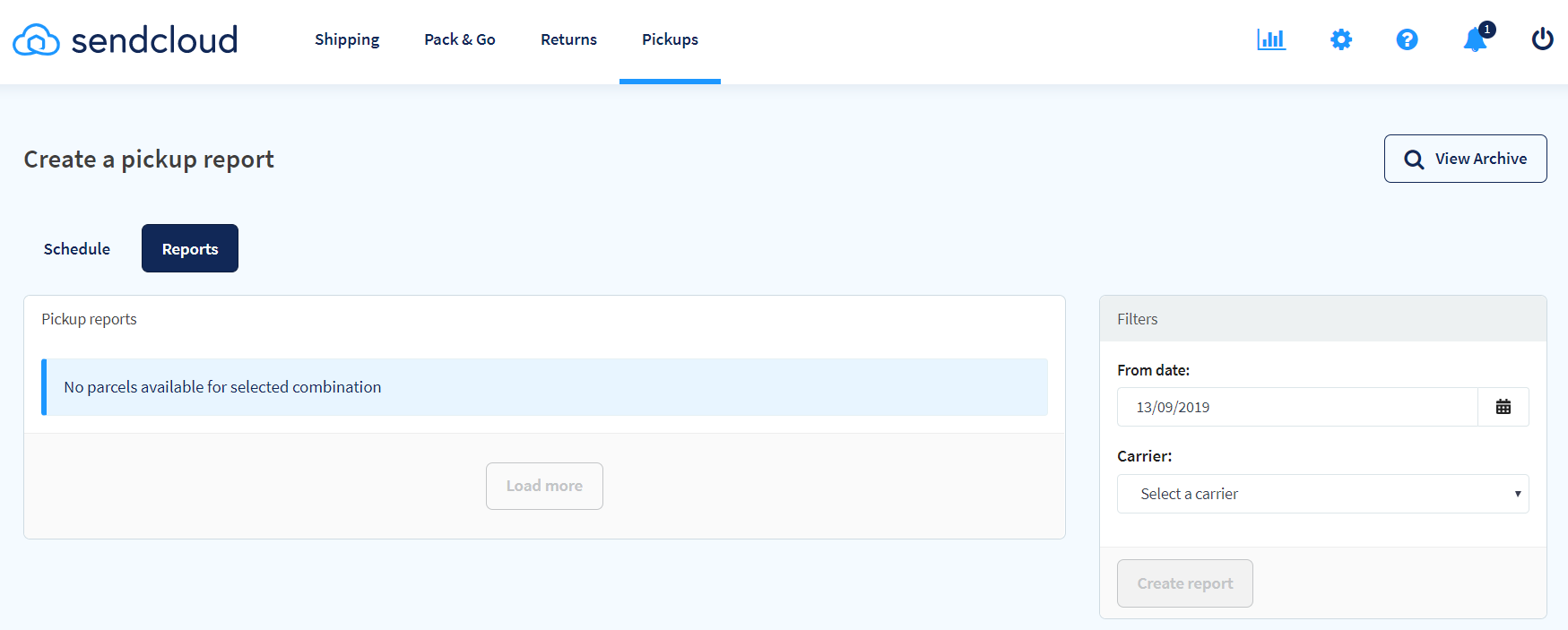 Step 2.
Adjust the filters to create a pickup report. The filter window will automatically set the From date to the past two weeks. Then, select the carrier from which you want to create a report.
The list will automatically update, and you will be able to select the items which have to be included in the report. Click on Create report to generate a PDF file. The panel will lead you to the Report archive where you can see all the past reports created. Navigate to the Download icon to download a report as a PDF.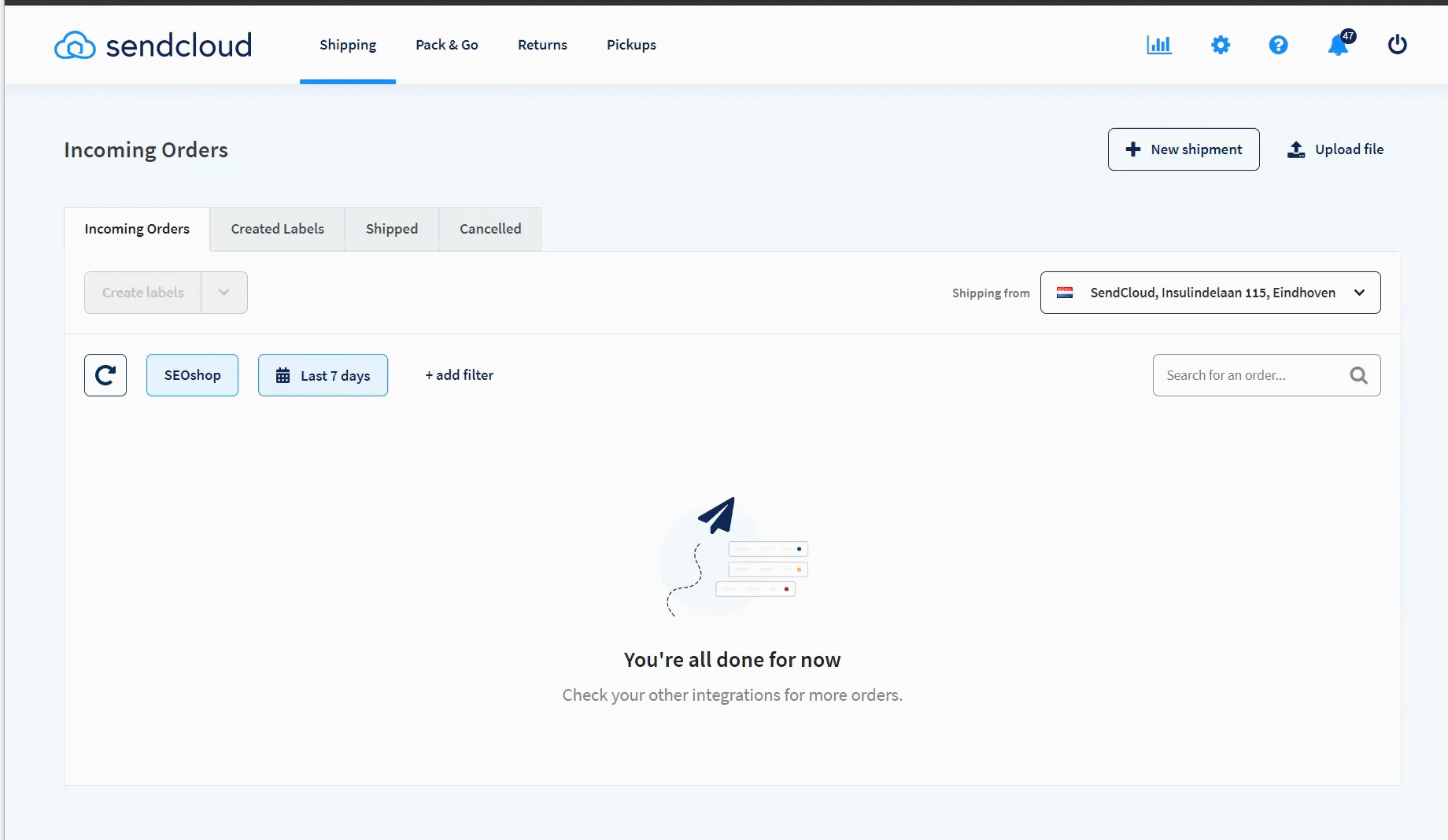 Step 3.
When you have downloaded the PDF you see the shipments you are giving to the carrier that day. Above you see the sender address, when the report is created and the total of items that are on the list.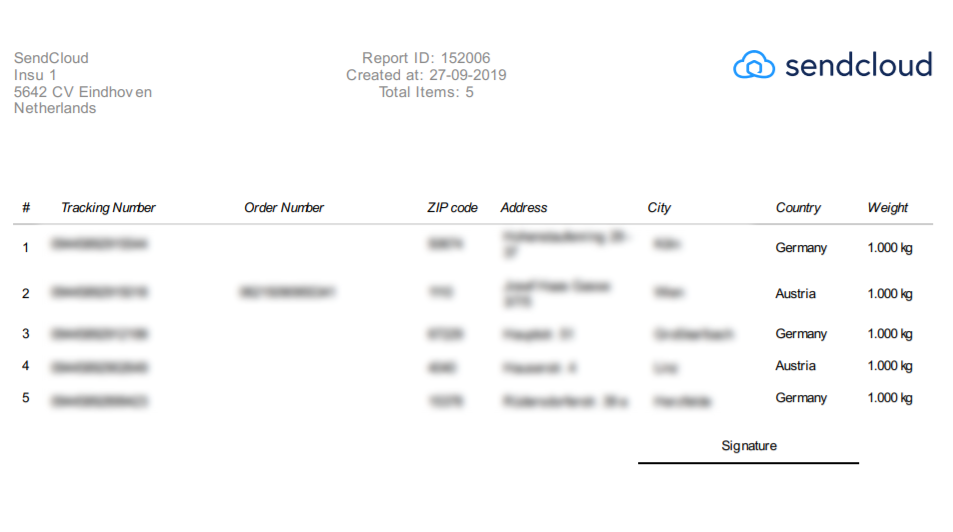 At the bottom, you can make the carrier sign for the pick-up.

Step 4.
You can always find the report in the pickup Report Archive. The signed reports are for your own administration.
You can also invalidate reports from the Report Archive view. If you don't want the shipments to be send you can choose the 'invalidate' button.
Confirm the warning to proceed with the deletion. When you choose to invalidate, the parcels will be set back to the part where your pick up report is being generated.
You can re-select the parcels you want to send and make a new pickup report.