Purpose: See how you can easily test labels in Sendcloud using the unstamped letter shipping method.
---
Creating test labels
We advise you to use the 'Unstamped letter' shipping method to test your parcels. The creation of an Unstamped letter label is only charged a service fee.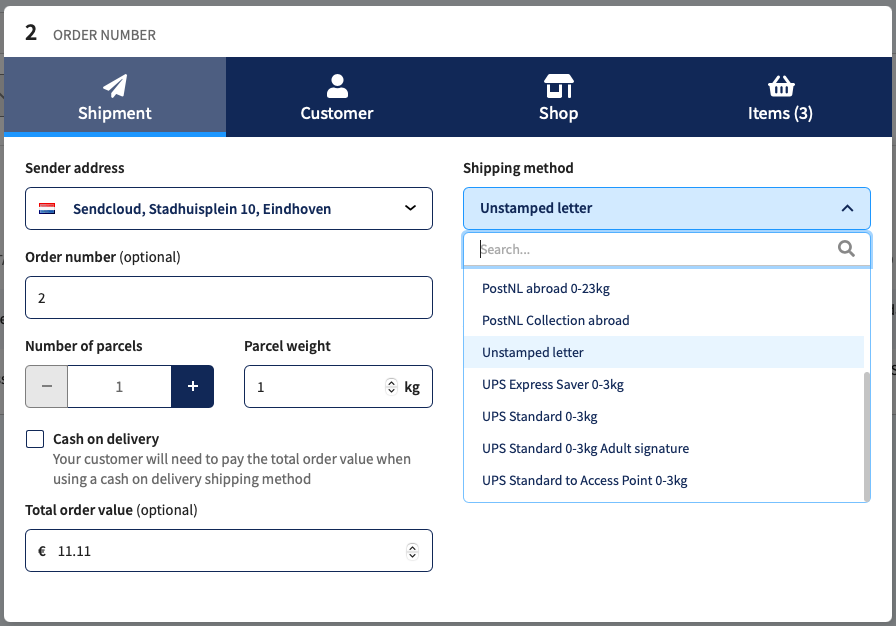 ---
Testing with other shipping methods
If you want to create a test label with our paid shipping methods (with Tracking ), that's also possible. As long as you cancel a label and do not ship it within 42 days of creation, the shipping costs will be refunded. For more information, see our article on cancelling labels: How do I cancel my shipment?