Purpose: Learn how to quickly install and connect the Sendcloud plugin with Shopware 5
in just minutes by following the easy steps below.
---
Installing the Sendcloud plugin through the Shopware Marketplace
1. Navigate to Configuration > Plugin Manager

2. Search for "Sendcloud" in the search bar to locate the plugin. To install, click the Download now button and login when prompted with your Shopware ID.
3. Once you have confirmed your login, you will be redirected to the install page. Click install when prompted: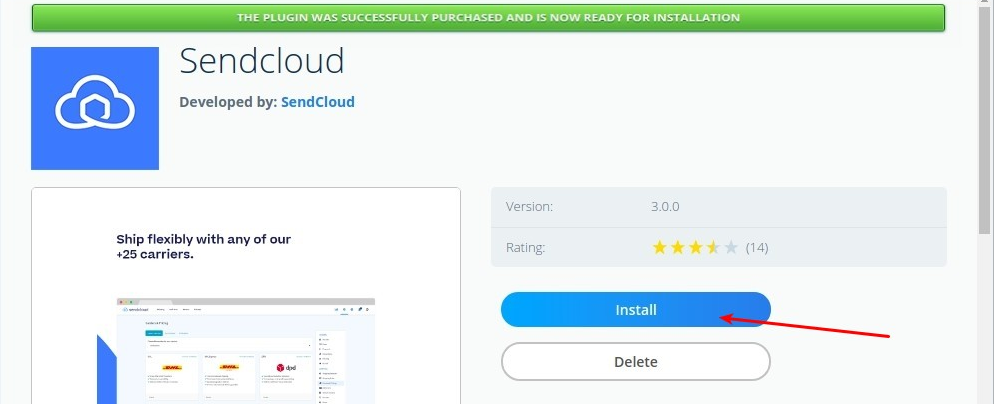 4. Once installed, Sendcloud will appear in the list of plugins. In your Plugin Manager, click the "+" button next to Sendcloud in the list of plugins and then "Yes" when prompted to clear the cache: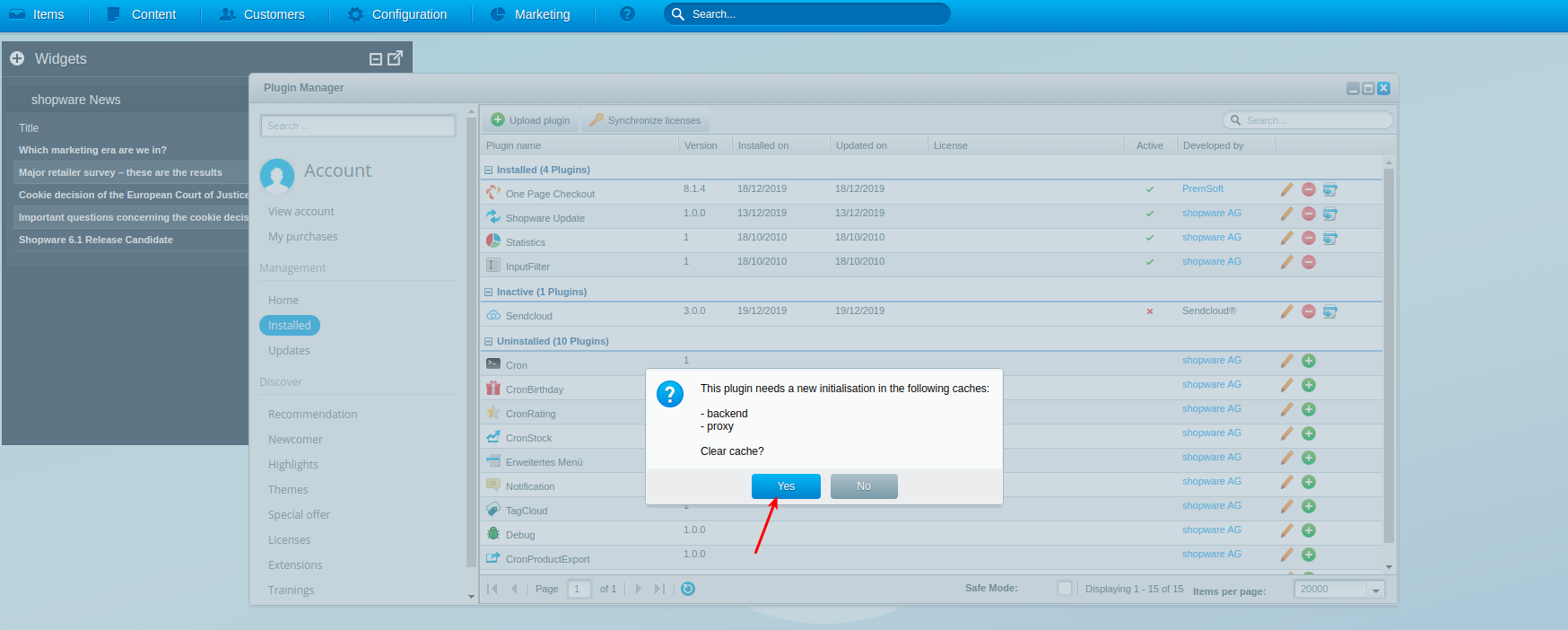 5. Once the download is complete, it's necessary to activate the Sendcloud plugin before use. Simply click on the Activate button. The Sendcloud plugin will then appear in the Shopware Configuration menu.
---
Option 2 - Installation with a .zip file
Click for instructions

Navigate to Configuration > Plugin Manager
In your Plugin Manager, select Installed and then click the Upload Plugin button to select and upload your .zip file
After the file has been uploaded, Sendcloud will appear in the list of Uninstalled plugins

To complete the installation, follow Steps 5-6 in the instructions above.
---
Connect the Sendcloud Plugin
1. Once you have installed the plugin, select Sendcloud in the Configuration menu: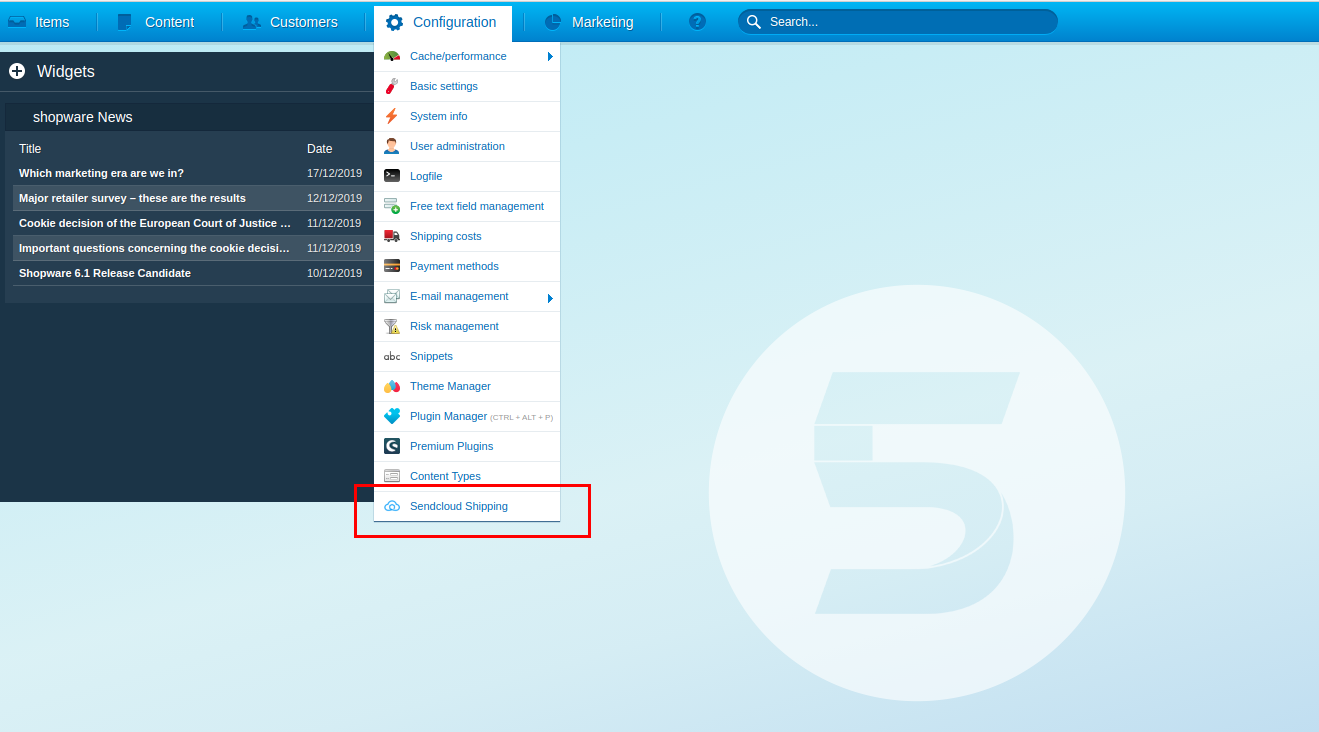 2. Click on the Login button and enter your credentials to connect to your Sendcloud account and access your panel. Your Sendcloud plugin is now fully installed and connected!
---
Need help? Create a new ticket from the Support panel of your Sendcloud account.