Purpose: Find out how to easily connect your Shopware shop with Sendcloud. You don't need any development skills and you can do it in less than 2 minutes by following the next steps
---
Note: Shopware works with three different statuses: Order status, Payment status, and Delivery status. Keep in mind that Sendcloud updates the delivery status. We don't update the other statuses in Shopware.
---
Sendcloud App installation
1. In your Shopware backend, navigate to Settings and click on the Plugin icon

2. In the plugin settings, navigate to the Shopware store to be redirected to the Shopware marketplace
3. Search for Sendcloud in the search box of the marketplace and click on the application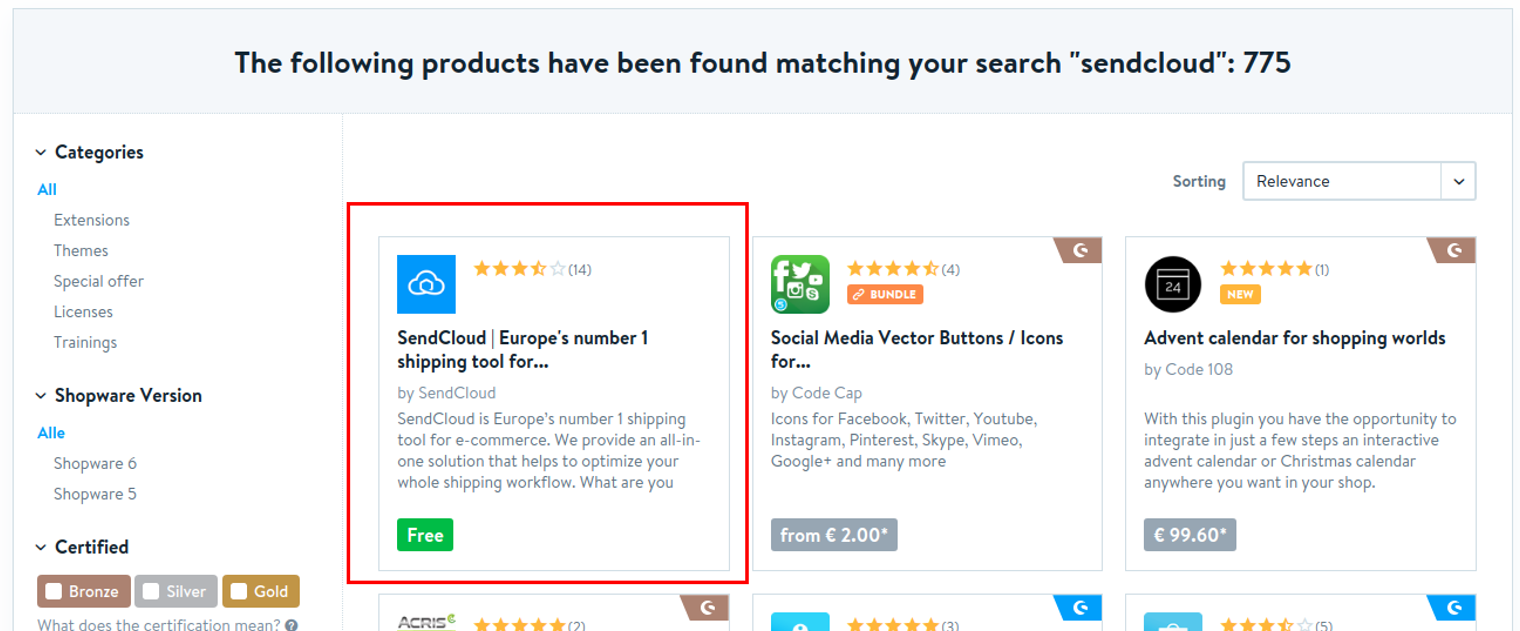 4. Now, add the application to your shopping cart.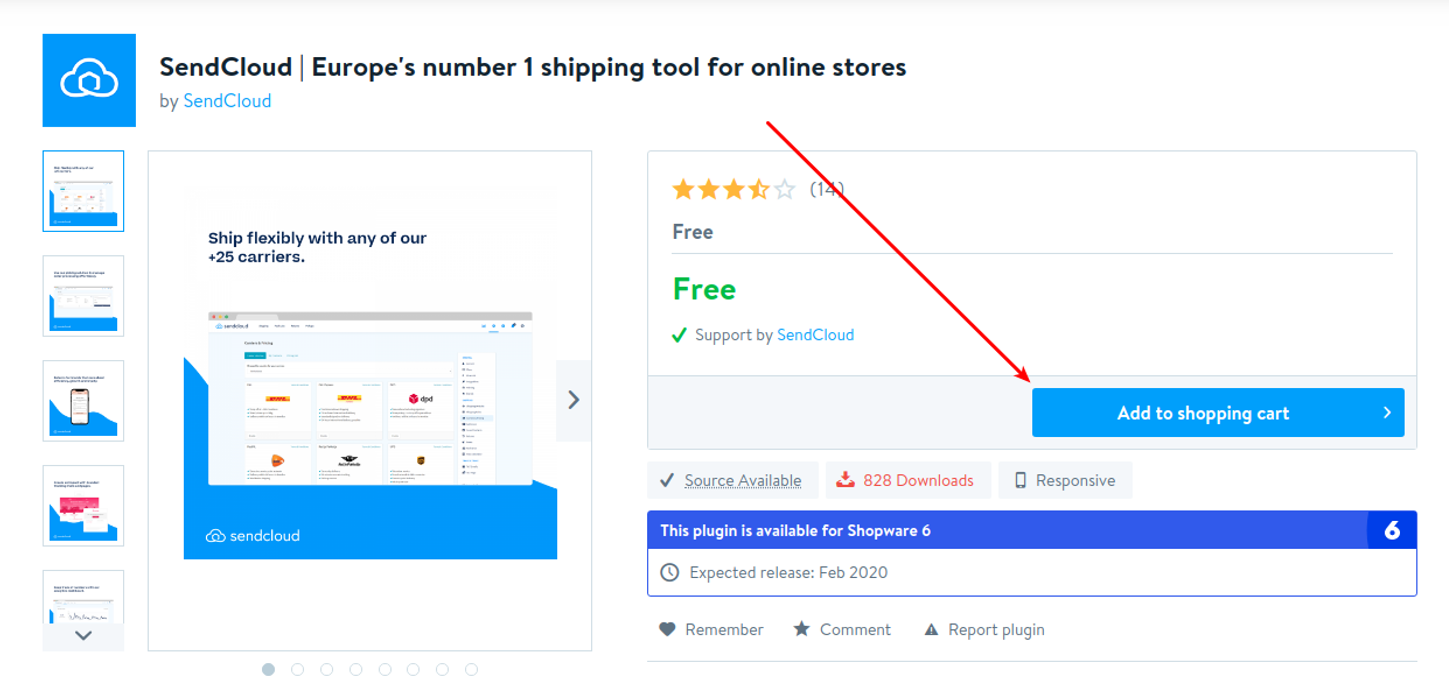 5. On the checkout page, please select your shop and license domain and click on the Send Order button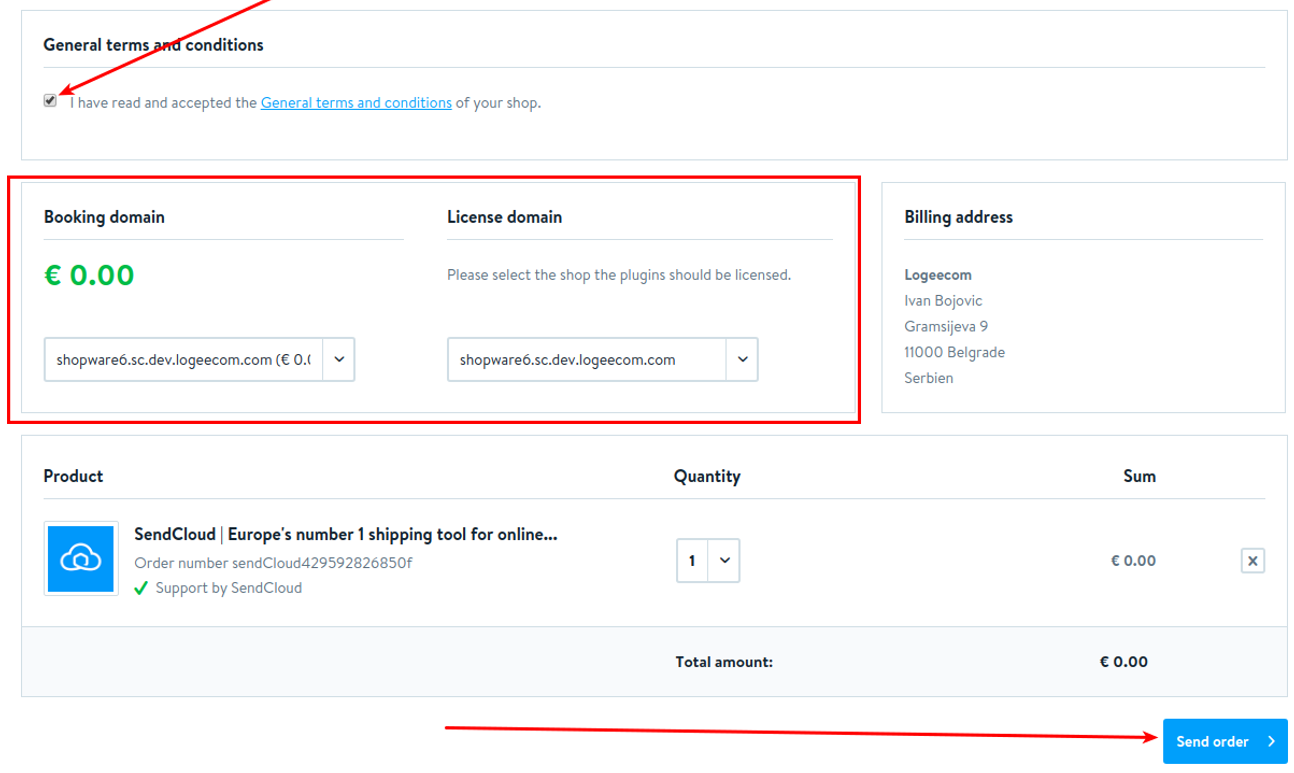 6. In your Shopware backend, please navigate to the plugins page and go to the Licenses tab. You will find our Sendcloud plugin there, which you can download via the respective button.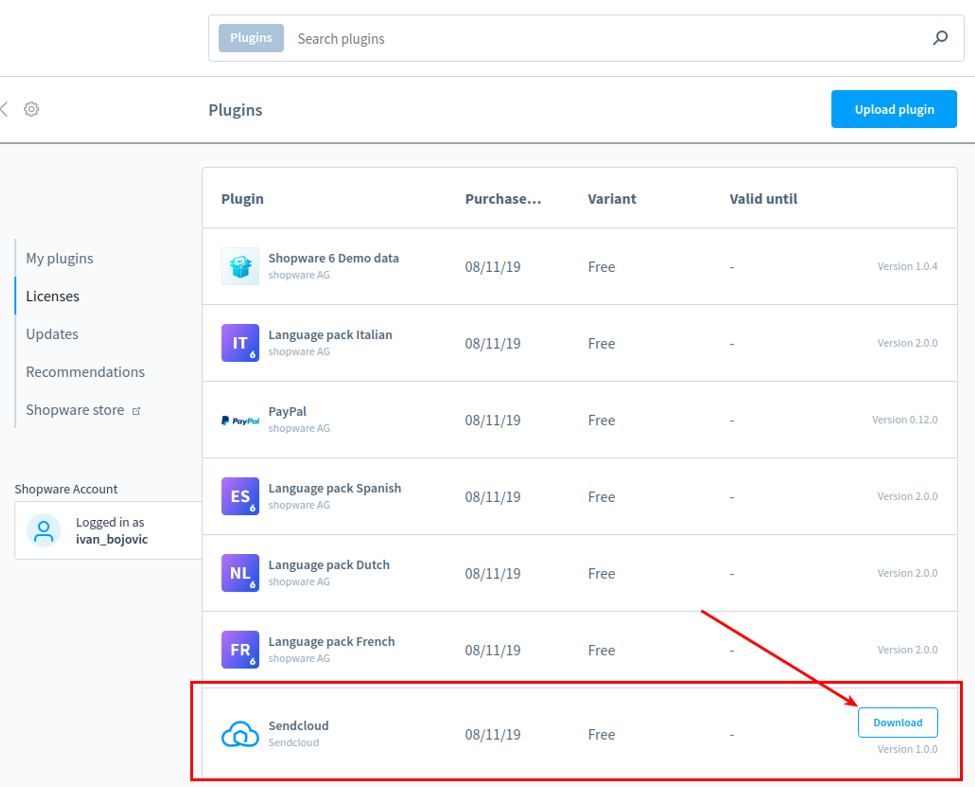 7. Now change to the My Plugins tab. Click on the three dots ("...") and click on Install. After the installation, please activate the plugin by clicking the switch next to it.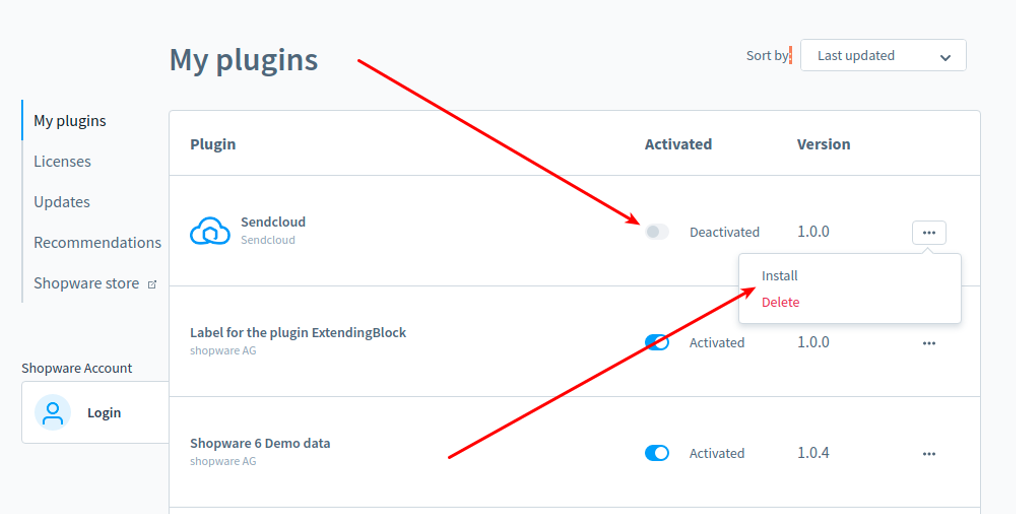 ---
Sendcloud app activation
1. Please navigate to orders and click the Sendcloud button. It will show a screen with the Sendcloud logo and a button labeled as "Login or create your free Sendcloud account"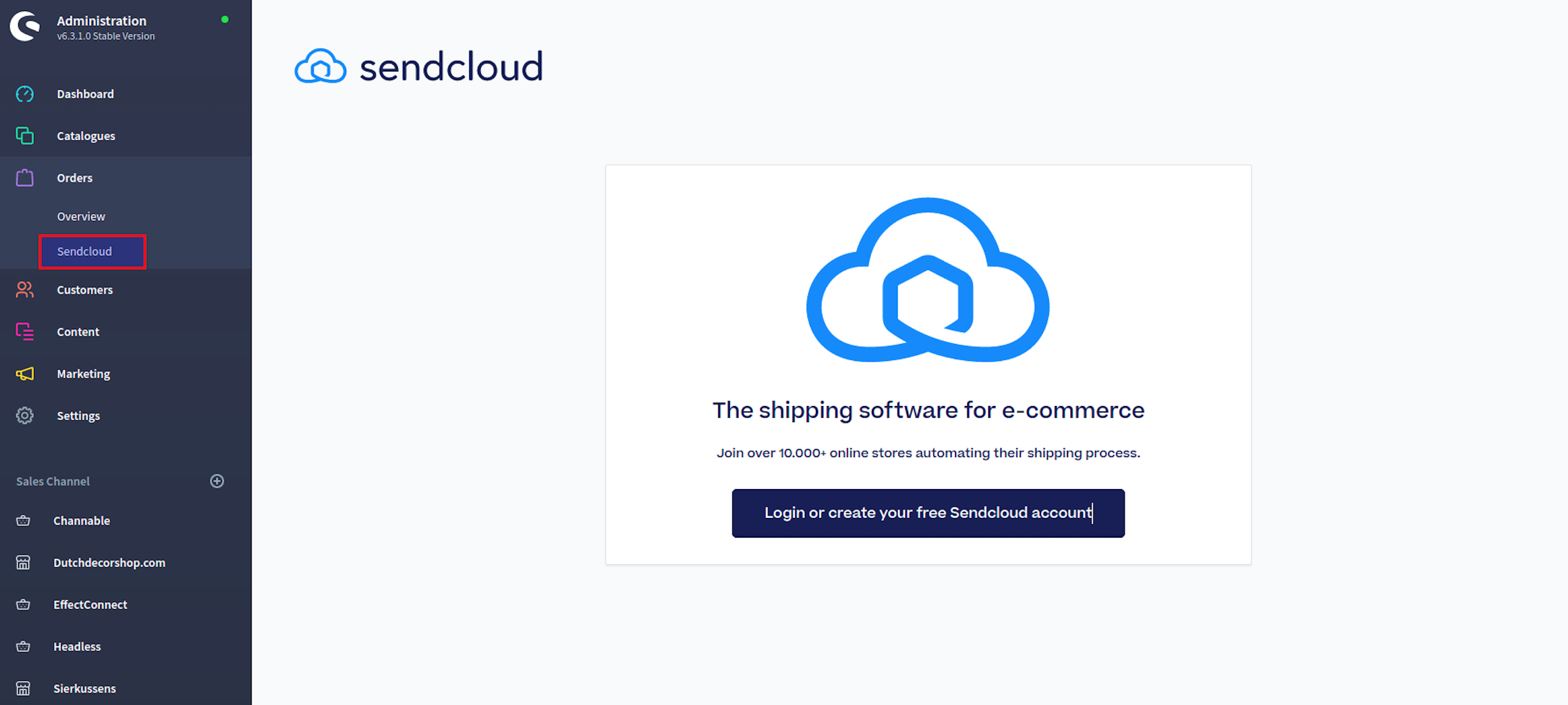 2. Enter your Sendcloud credentials and click on Connect. After the account is connected, the dashboard screen will be shown. Please note that the message will be shown if Service Point is not enabled on your Sendcloud account. By clicking on the Go to Sendcloud button you will be redirected to your Sendcloud account page
---
Need help? Create a new ticket from the Support panel of your Sendcloud account.