Purpose: When you integrate your xt:Commerce webshop with Sendcloud you can enable delivery to service points so you can offer a highly flexible and convenient shipping method to your customers at checkout. Follow the steps below to set up service point delivery in a matter of minutes.

---
Step 1: Activate Service Points in the Sendcloud panel
1. In your Sendcloud account, go to Settings > Integrations and click on the pen to change settings of your shop.
2. Tick the box "Service Point" and the carrier for which you want to activate this delivery option.

---
Step 2: Set up Service Points in xt:Commerce
1. Under configuration, click on shipping costs. Then, click on the edit icon next to Service Point Delivery to configure.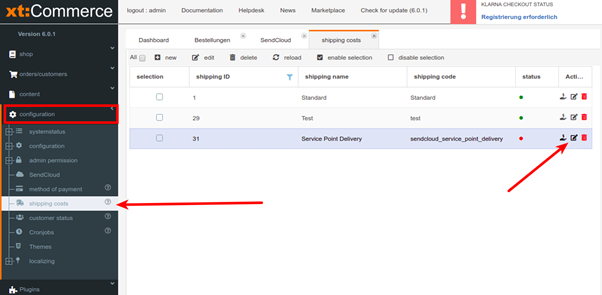 2. Activate Service Point Delivery by checking status checkbox. Choose tax class, calculation basis and sort order.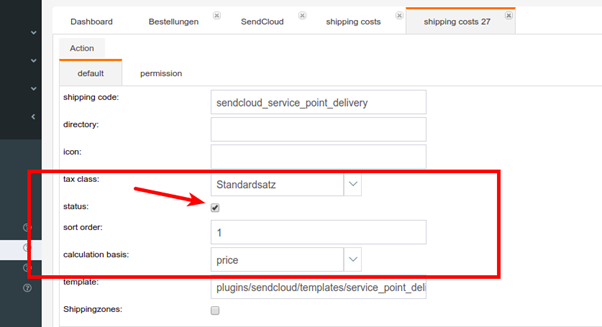 3. You can configure shipping prices for Service Point Delivery by clicking shipping price on the bottom of the page. List of all shipping costs will be shown (initially list is empty). Click on new icon to add new shipping cost.

4. Please select a shipping geozone, country code (optionally), price scope, shipping price, check shipping allowed checkbox and click on save.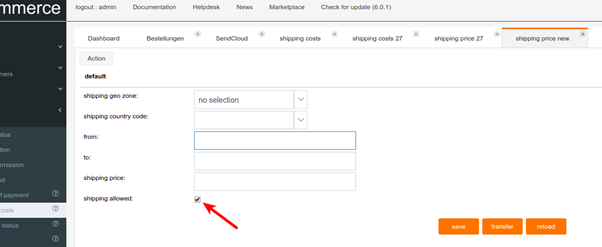 Congratulations! Service point delivery is now available on your online store. Offering several delivery options is always better than offering only one, and it also increases your conversion rate.
To understand how service points works with Sendcloud and have more information please visit our FAQ.
---
Feel free to contact us by email or directly from your Sendcloud account.